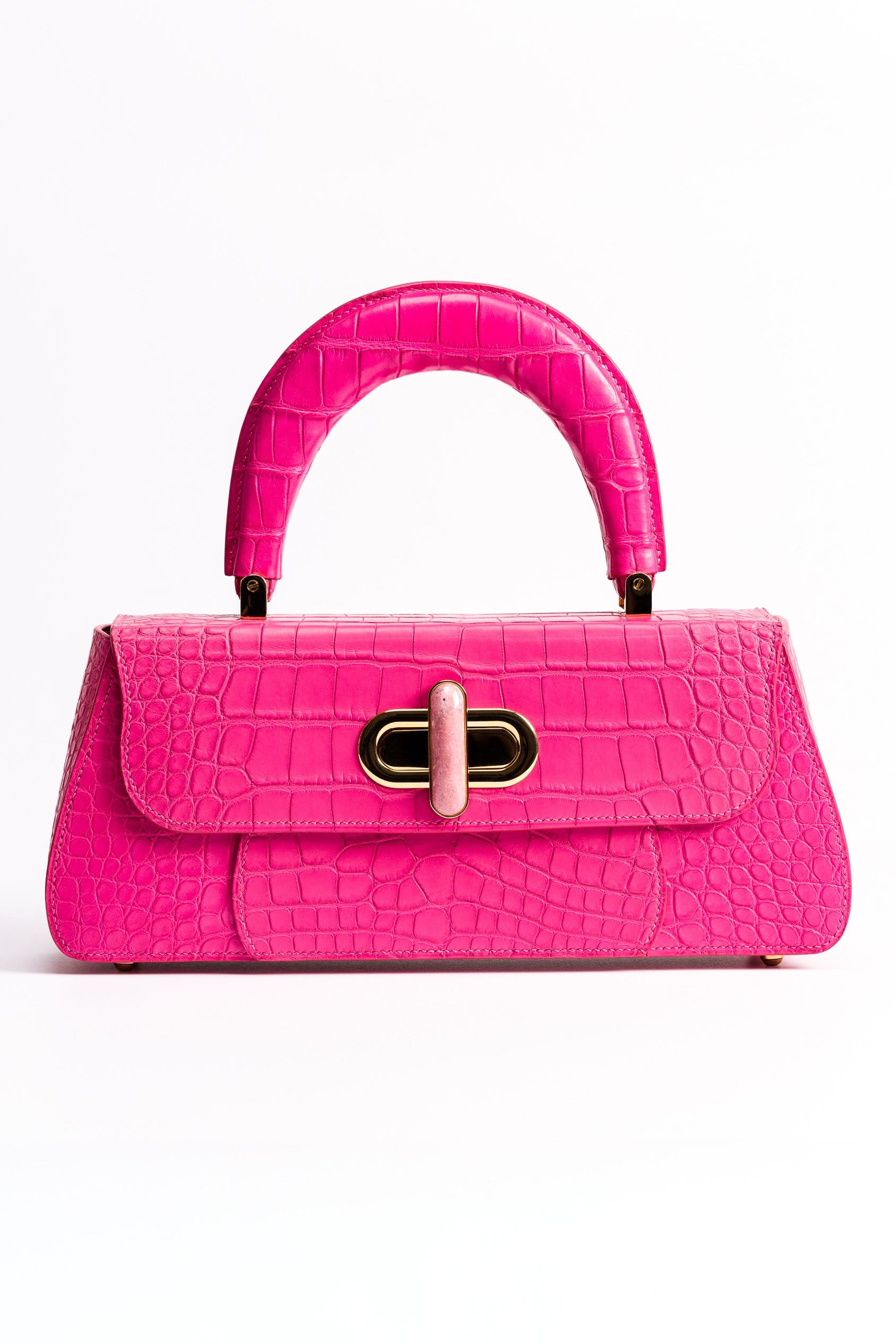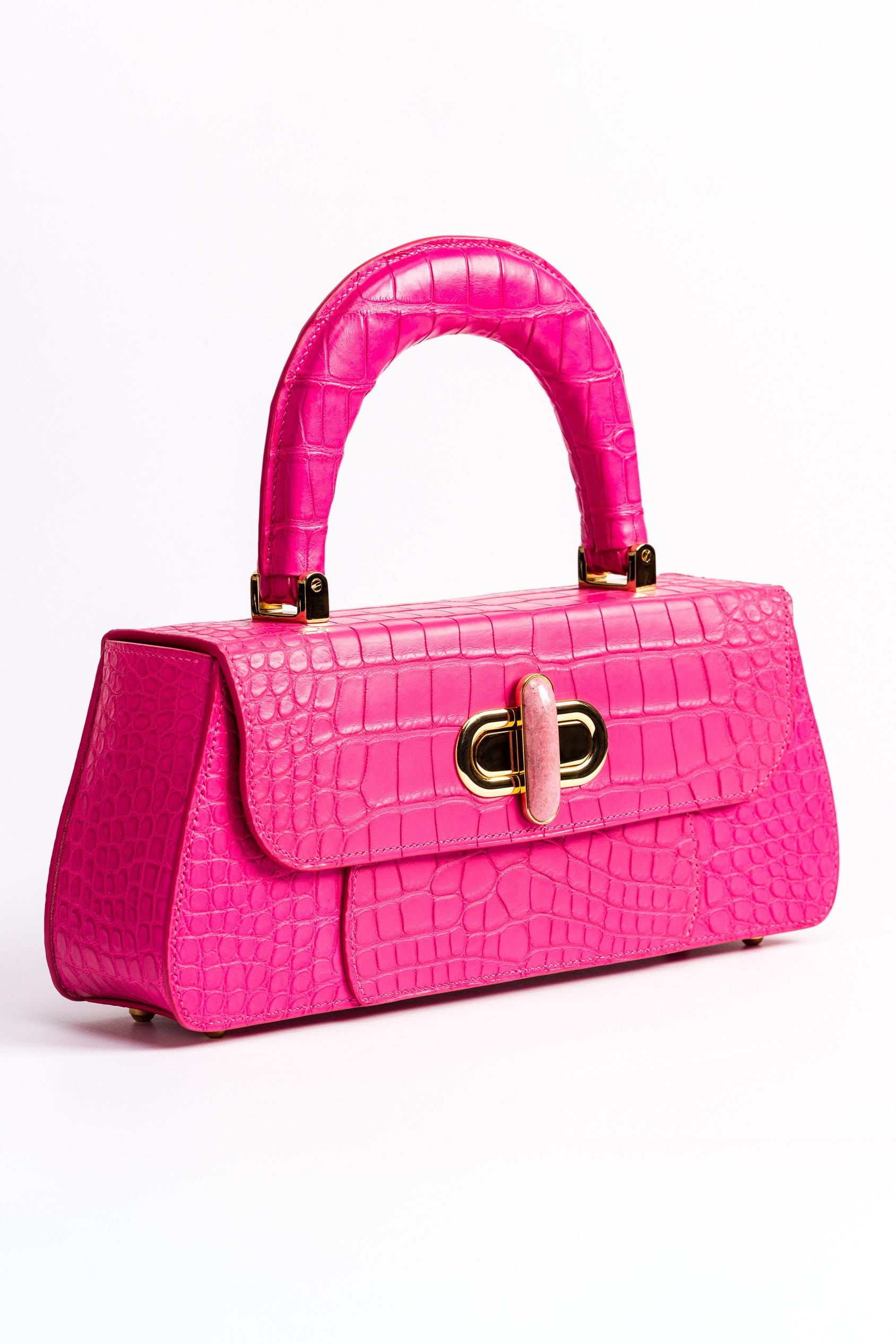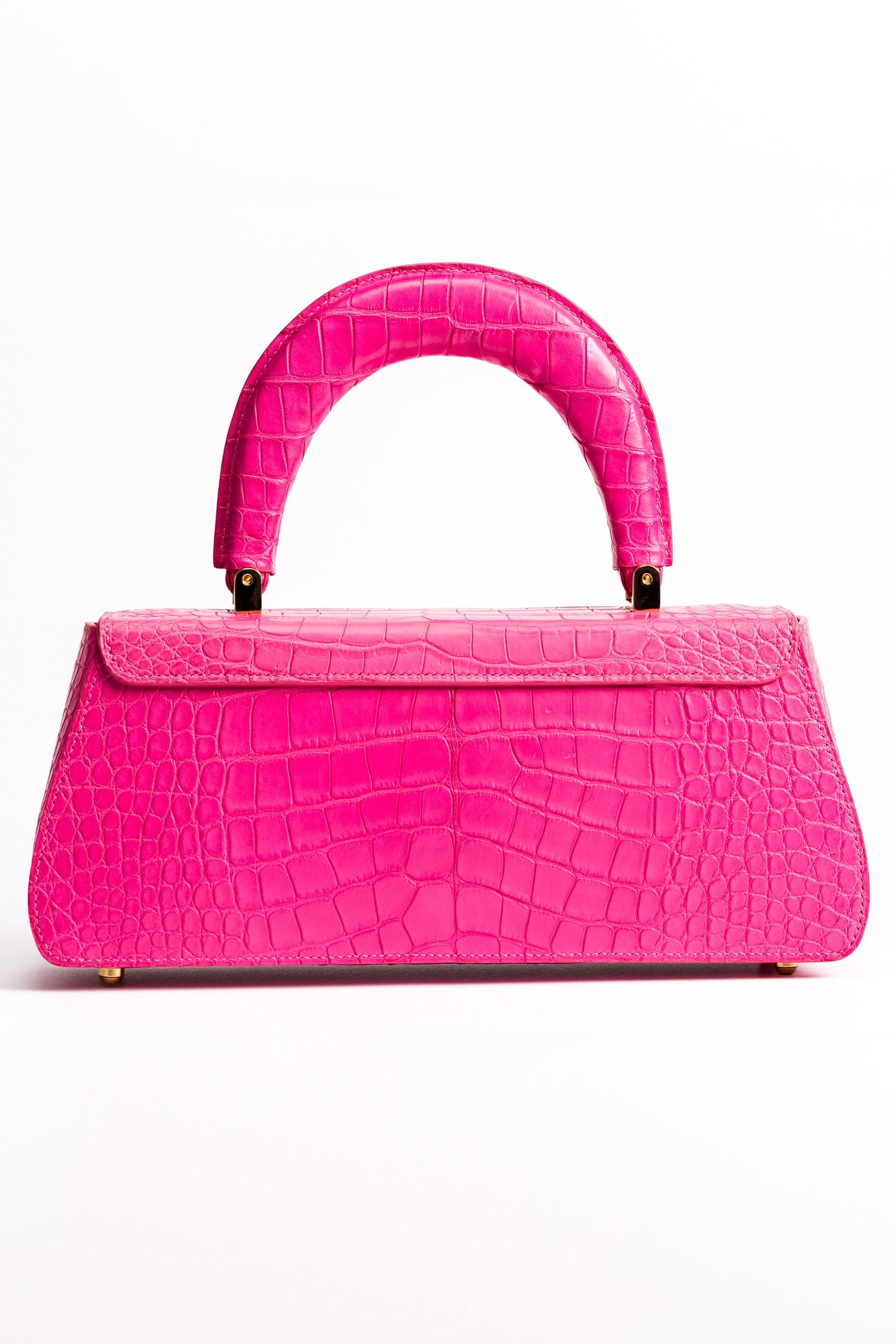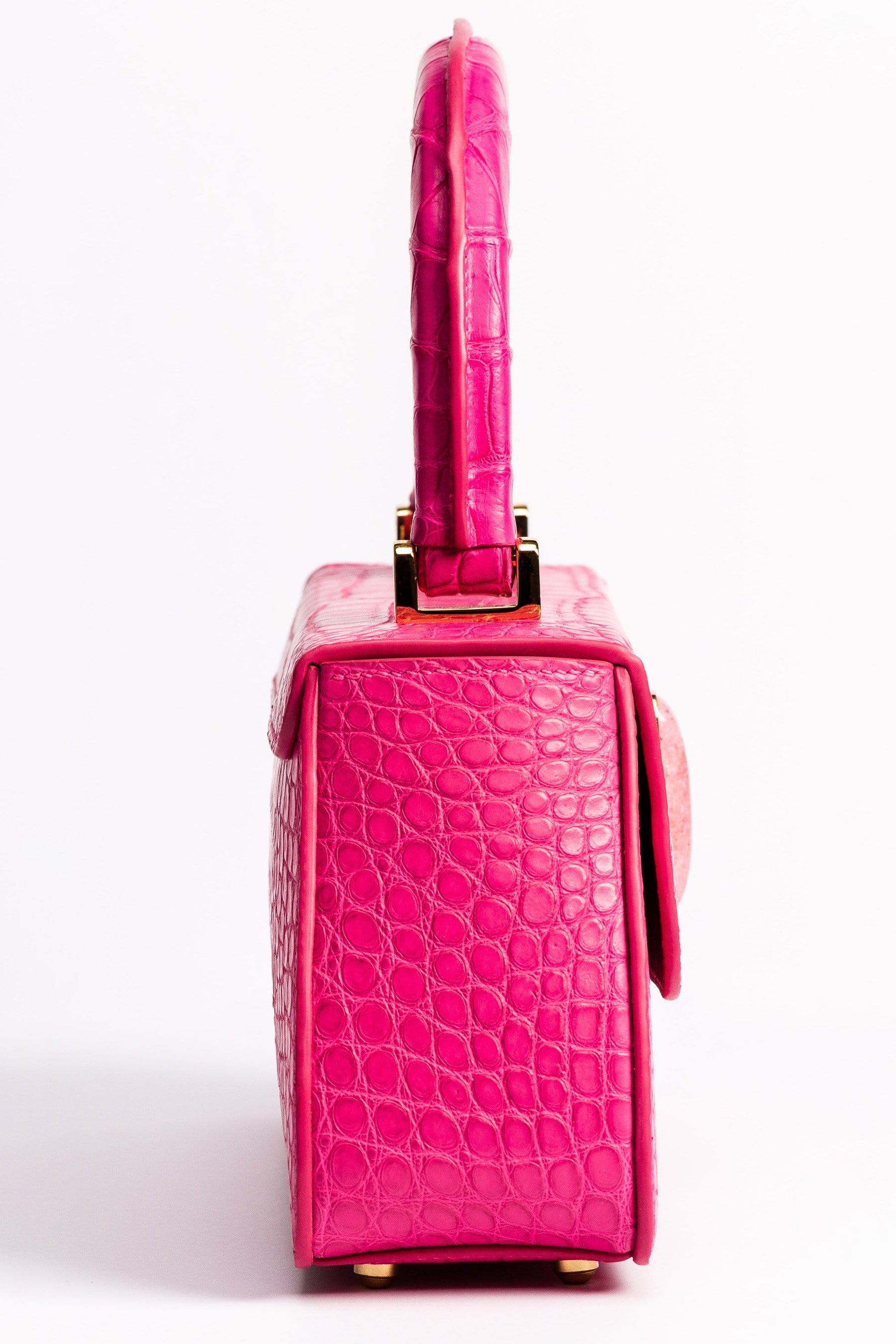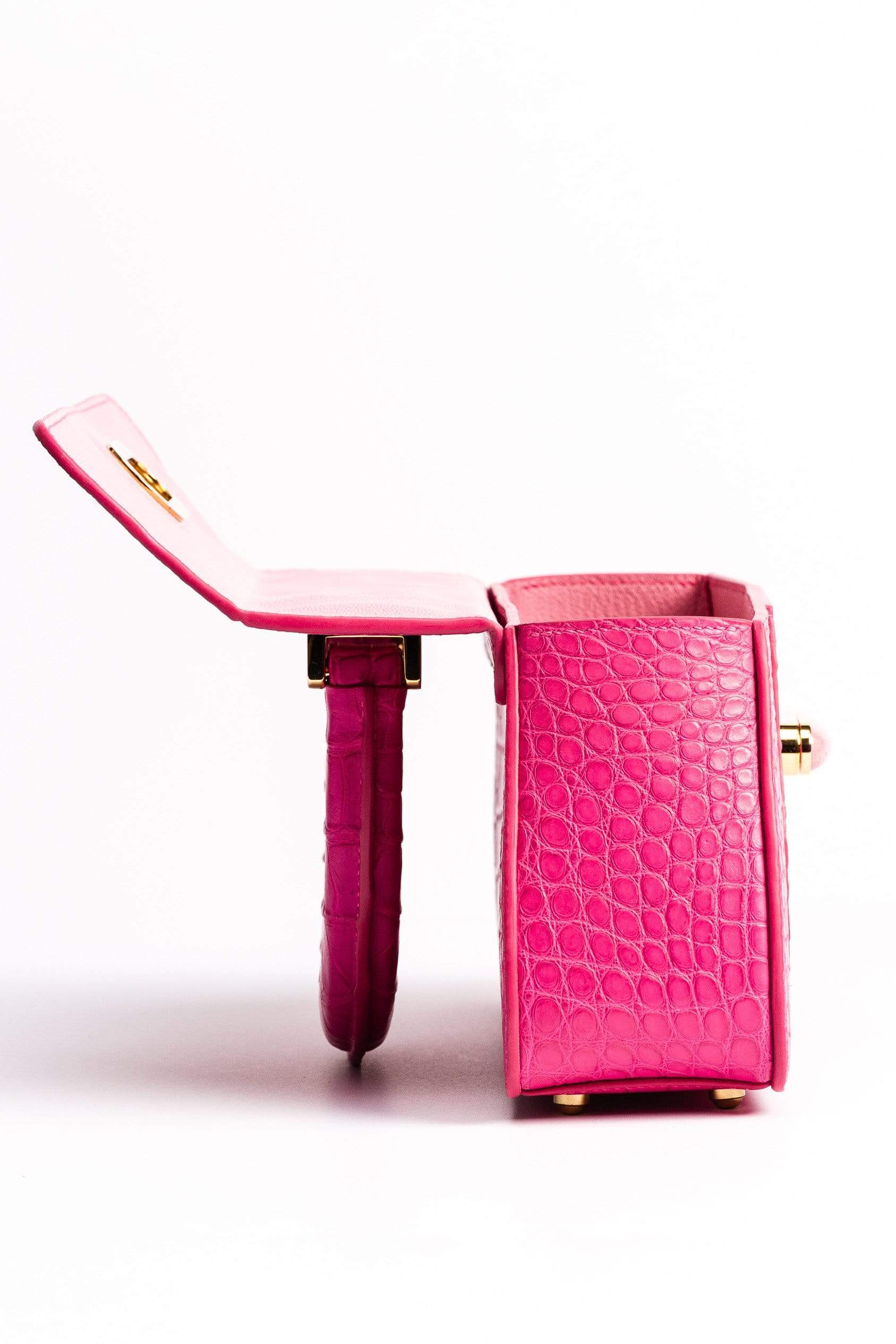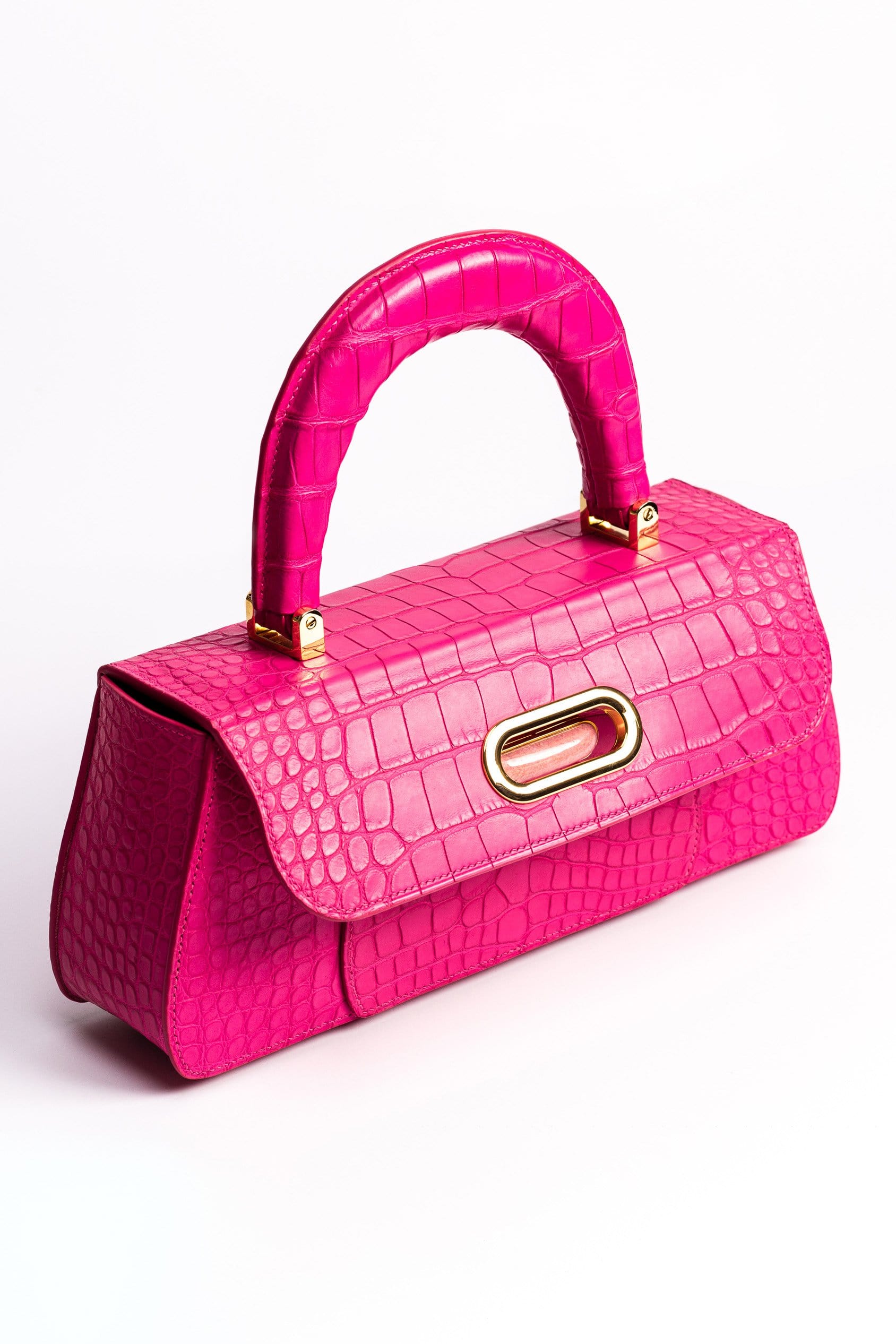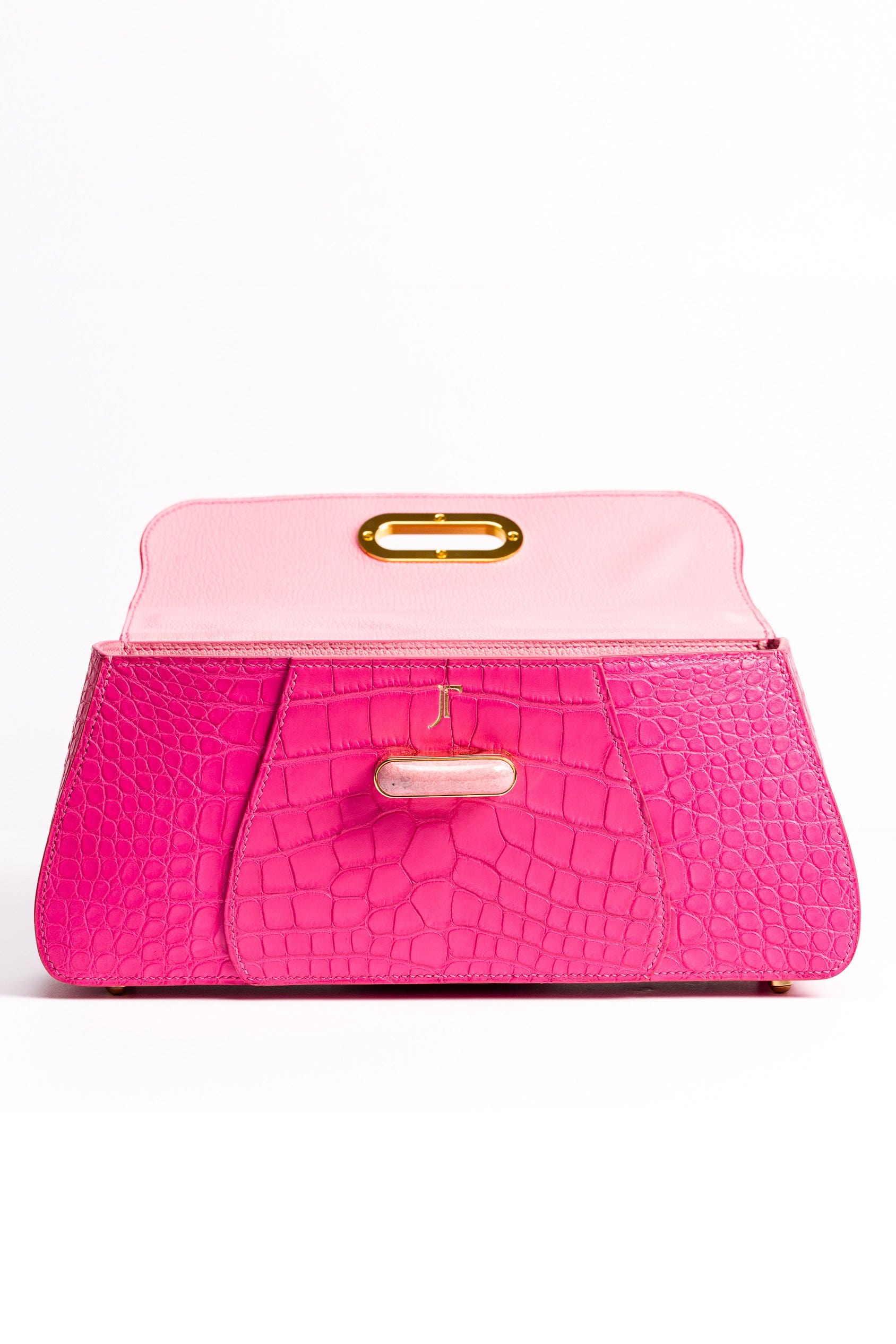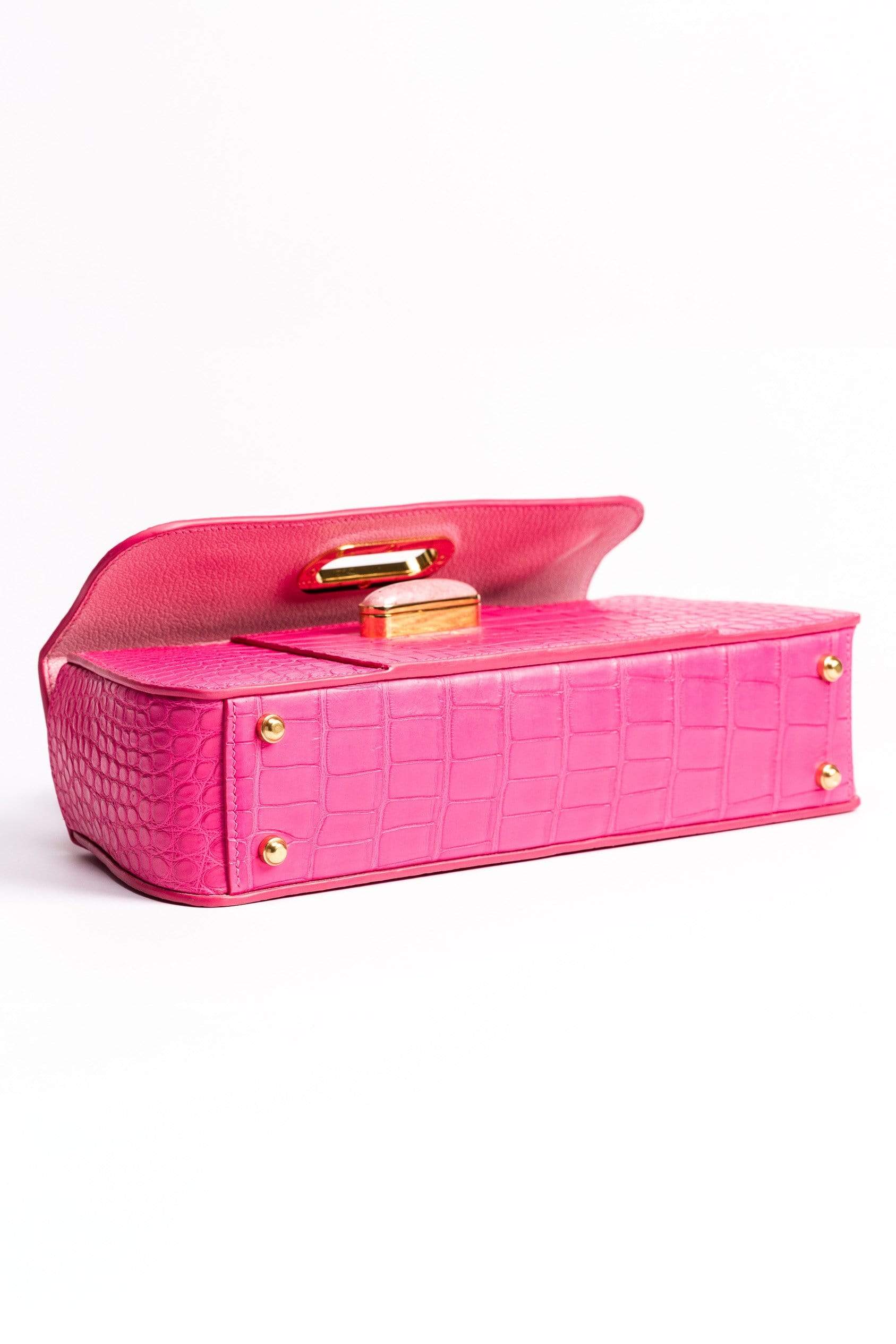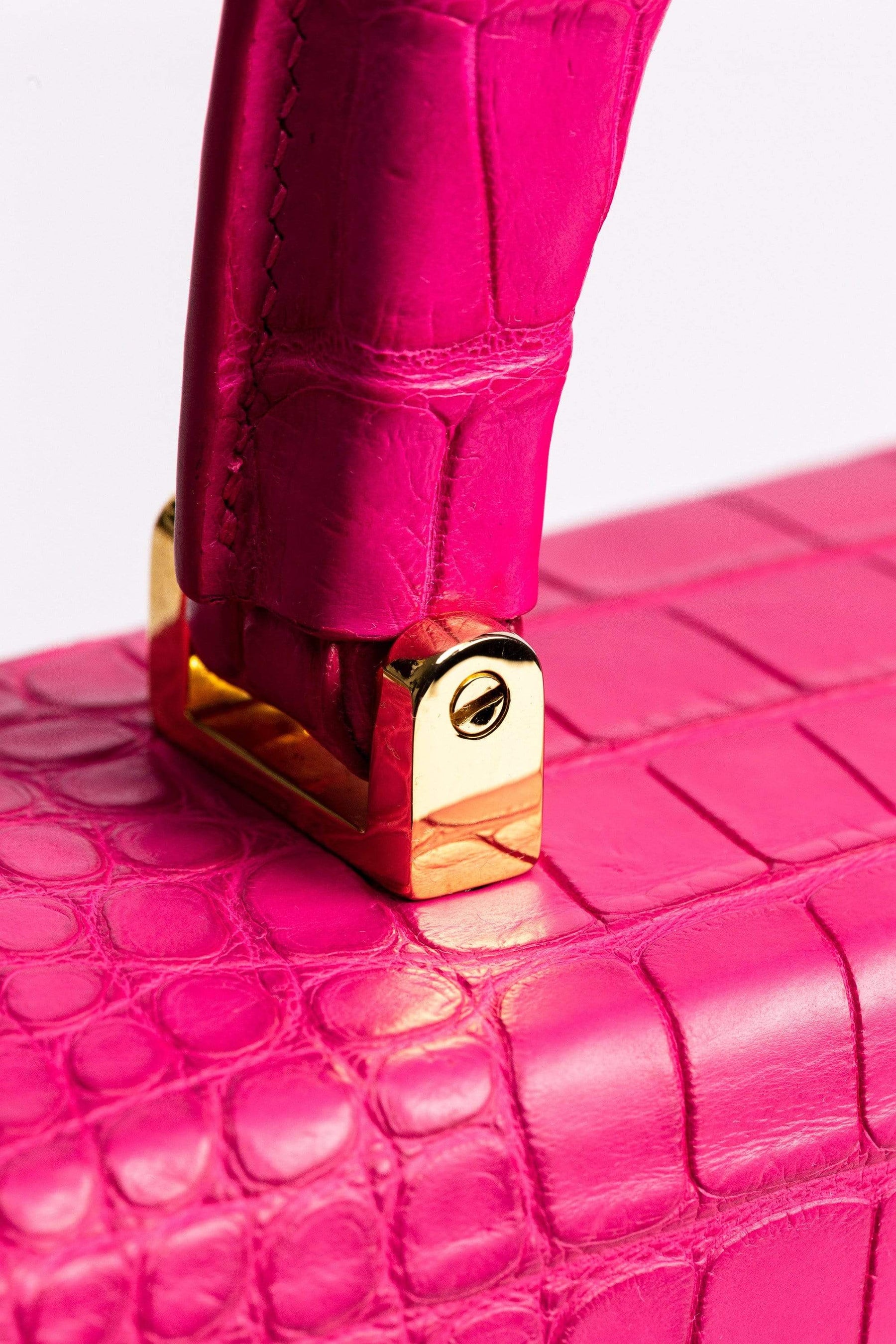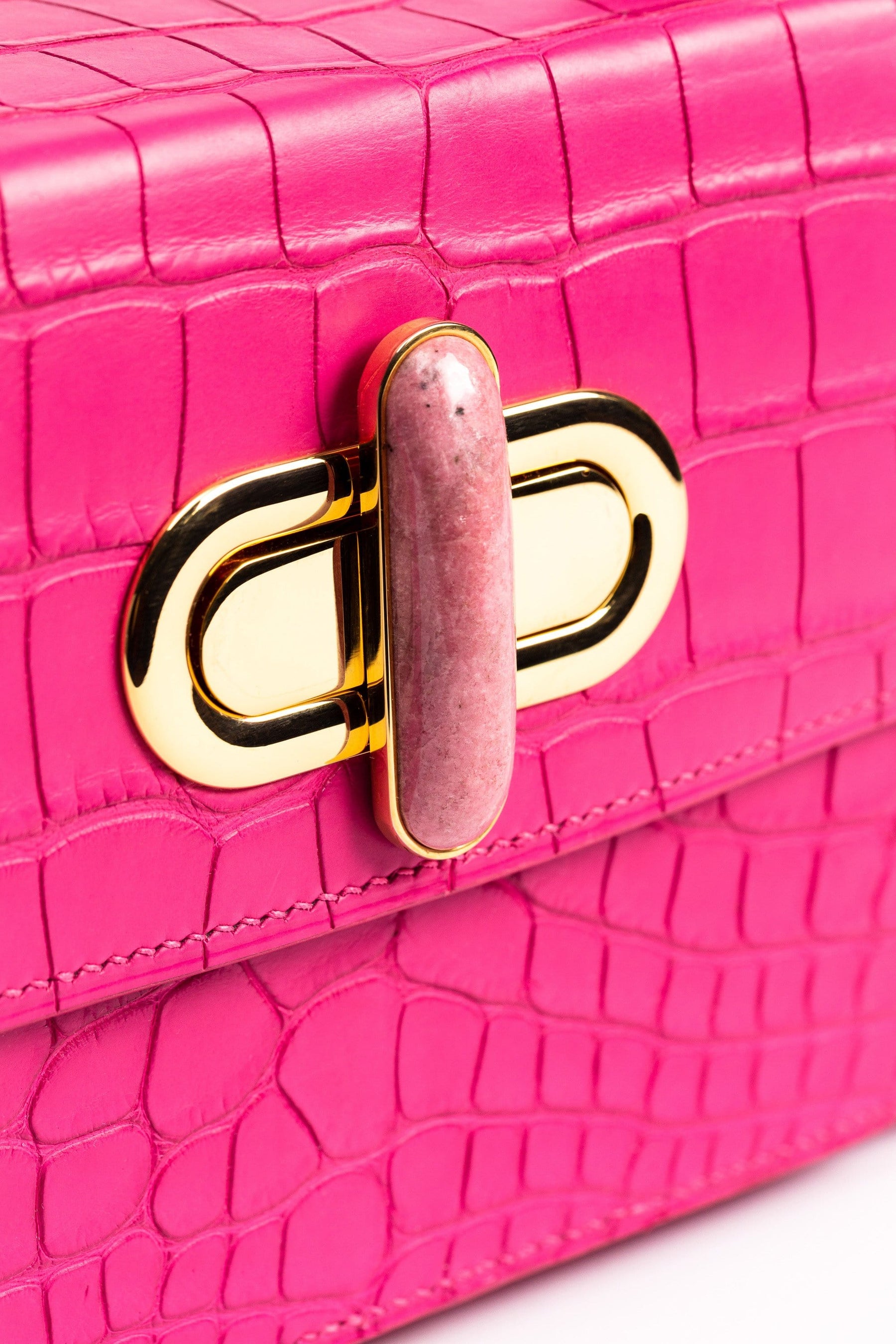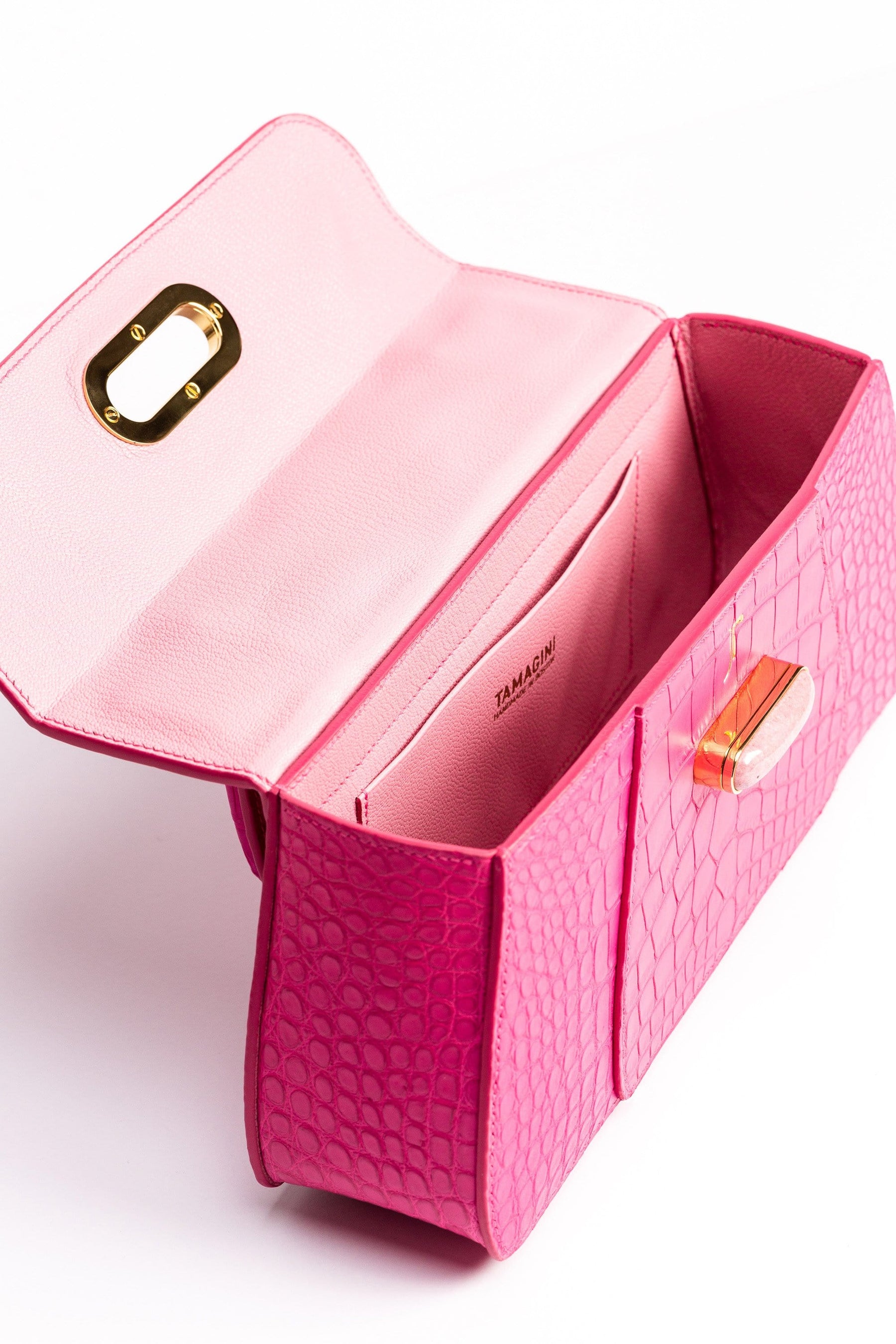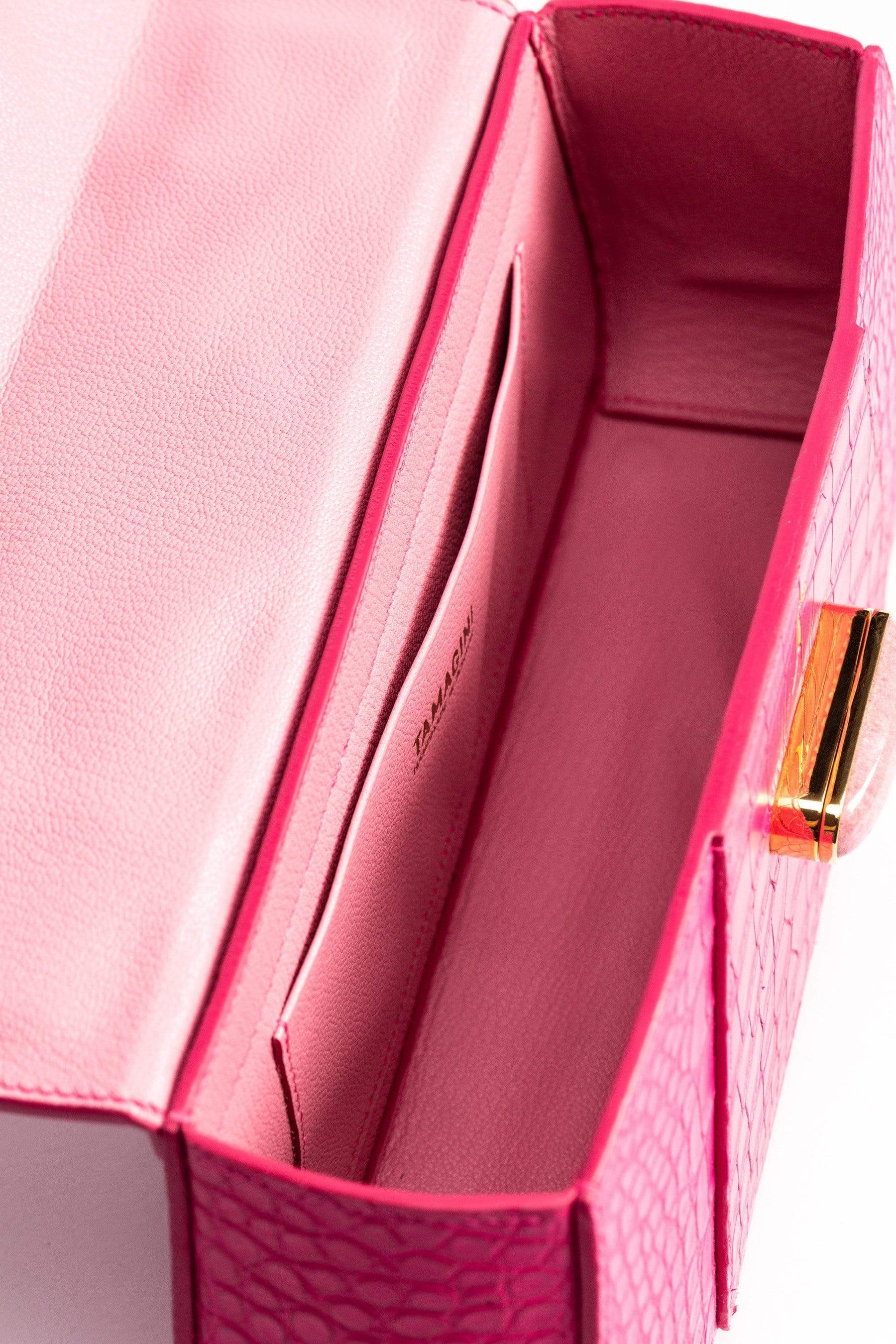 The Symphony Bag - Hot Pink American Alligator
Only 1 unit left
Introducing the Symphony Bag!  This bag is a work of art. It's inspired by some vintage bag shapes from the 1950s and combined with modern elements to make it perfect for today. A luxury top handle handbag completely made and stitched by hand, this is one bag you won't want to miss out on.
This is a 1 of 1 handbag, and this color combo will never be made again. A friend has named her Electra!
This particular bag is made with hot pink American Alligator from the famed LVMH Heng Long tannery.  The interior is a blush pink French Goatskin, It features the best in Italian hardware here in gold and the lock has Rhodonite stone on it.
There is also a pocket on the interior which will fit most normal size phones.
USA Shipping only!
It Features:
Luxury American Alligator and French Goatskin leathers
Traditional hand sewn saddle stitched seams with Linen Thread
1 interior pocket
Italian Hardware with a Rhodonite Lock
Solid Leather Top Handle
Brass feet
Dimensions:
Approx. 12" L x 2.5" W x 9.5" T 
Notes:
All exotic skins have been sourced from ethical tanneries and distributors and are fully CITIES compliant.
Exotic leathers that are considered endangered species in California, such as Python, can not be sold to or shipped to residents of the State of California. 
EXOTIC LEATHERS ONLY SHIP TO UNITED STATES DUE TO CITIES PERMITTING. 
See FAQ page for additional info.