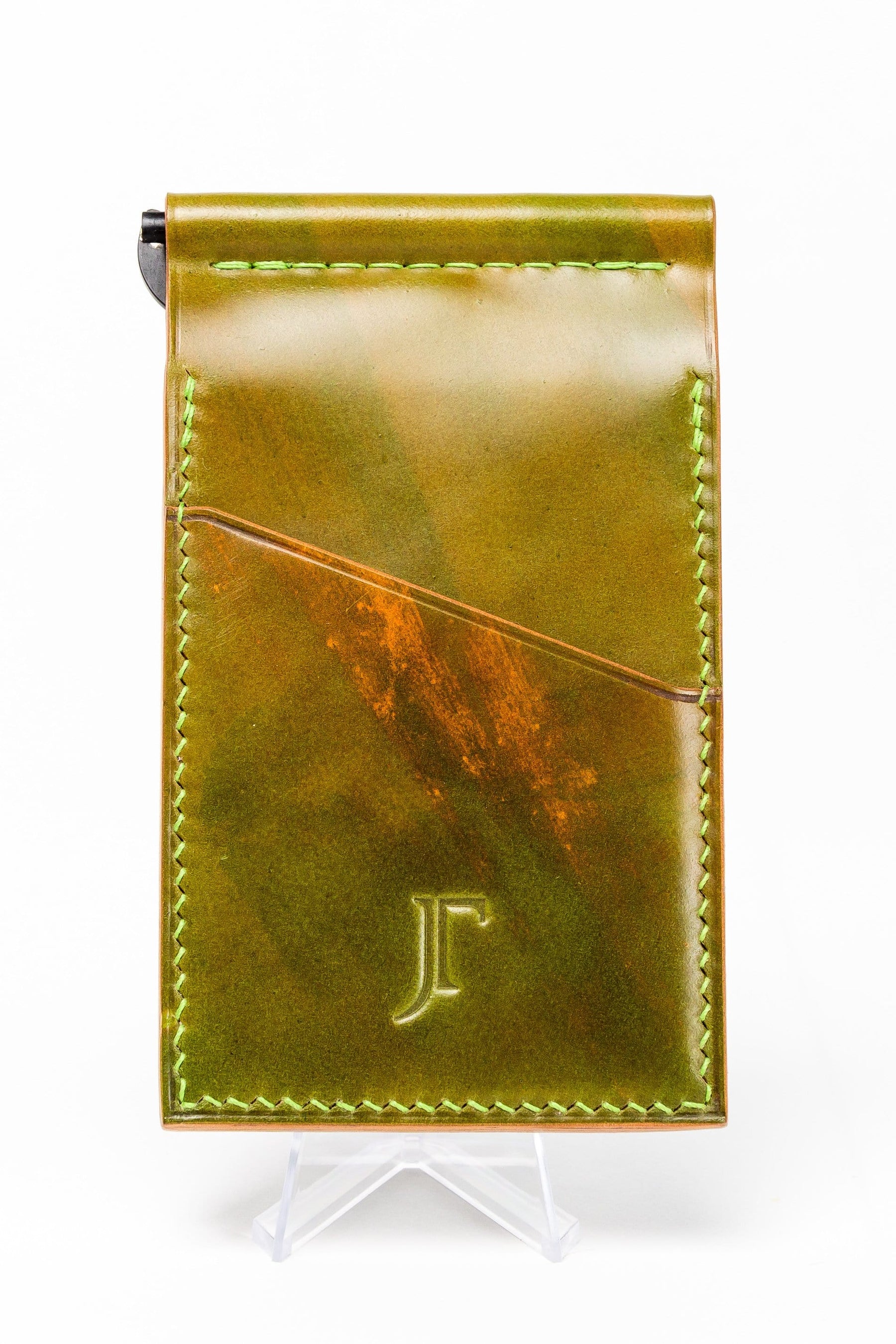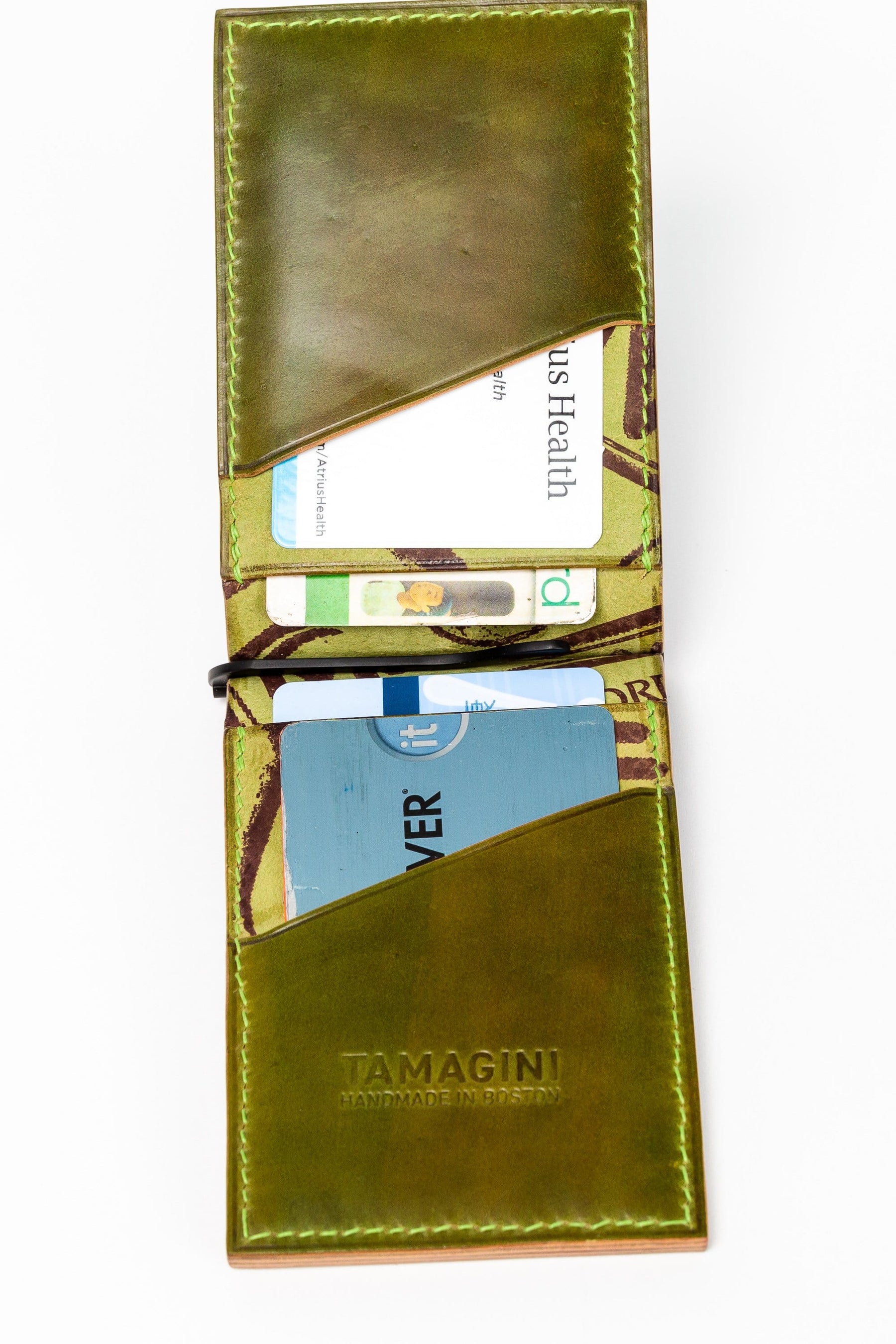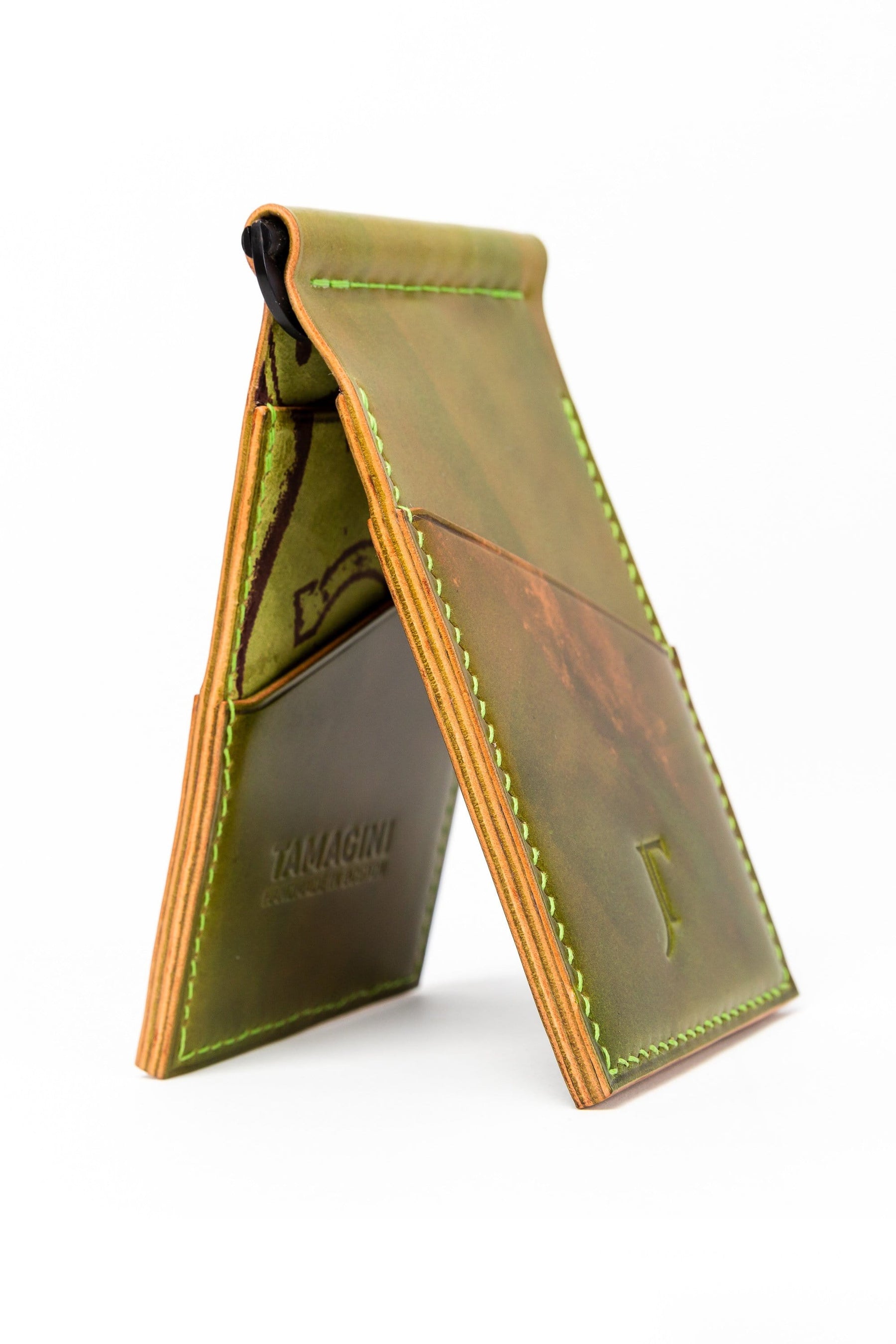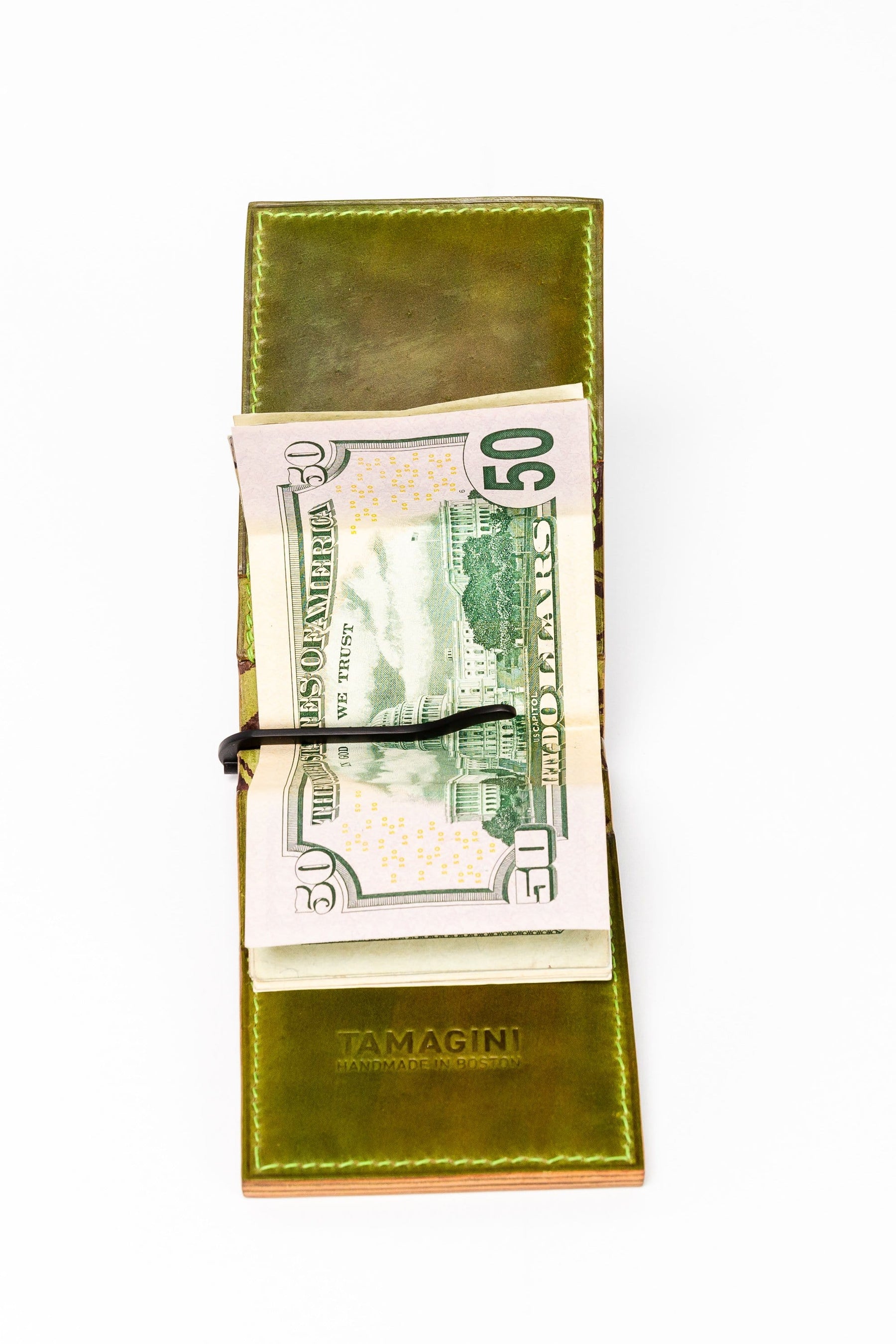 The Houde Money Clip Wallet - Marbled Lime Green Shell Cordovan
Only 1 unit left
The money clip is a classic piece of men's accessories but here it has been given some modern style.  It is a barrel style money clip with a front and rear external slash pockets.  Inside the wallet it has two more slash pockets as well as two hidden pockets, perfect for stashing those cards you don't need to pull out all the time like your subway pass or door key card.
This version is a 1 of 1, it features a Marbled Lime Green Shell Cordovan from Italy.  It has a PVD Black bar style money clip and burnished, finished off with matching linen stitching.  Truly a stunner.
It Features:
Luxury leather construction

Traditional hand sewn saddle stitched seams
4 card pockets and 2 hidden pockets for a minimum of 6 cards
Barrel style money clip which can be flipped to accommodate both right and left handed people
Dimensions:
Approx. 4.75" L x 3.75" W
Notes:
All exotic skins have been sourced from ethical tanneries and distributors and are fully CITIES compliant.
Exotic leathers that are considered endangered species in California, such as Python, can not be sold to or shipped to residents of the State of California. 
EXOTIC LEATHERS ONLY SHIP TO UNITED STATES DUE TO CITIES PERMITTING. 
See FAQ page for additional info.