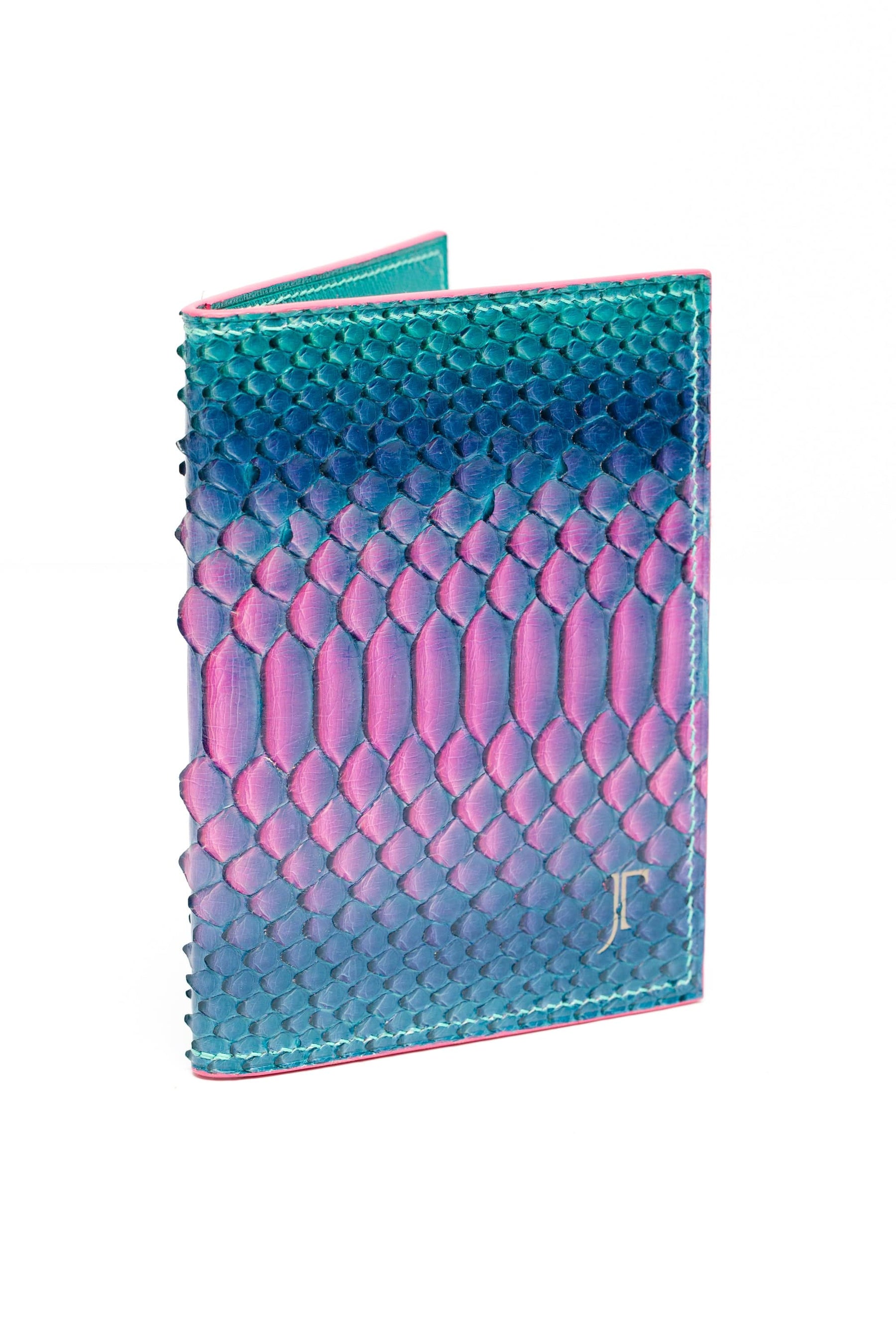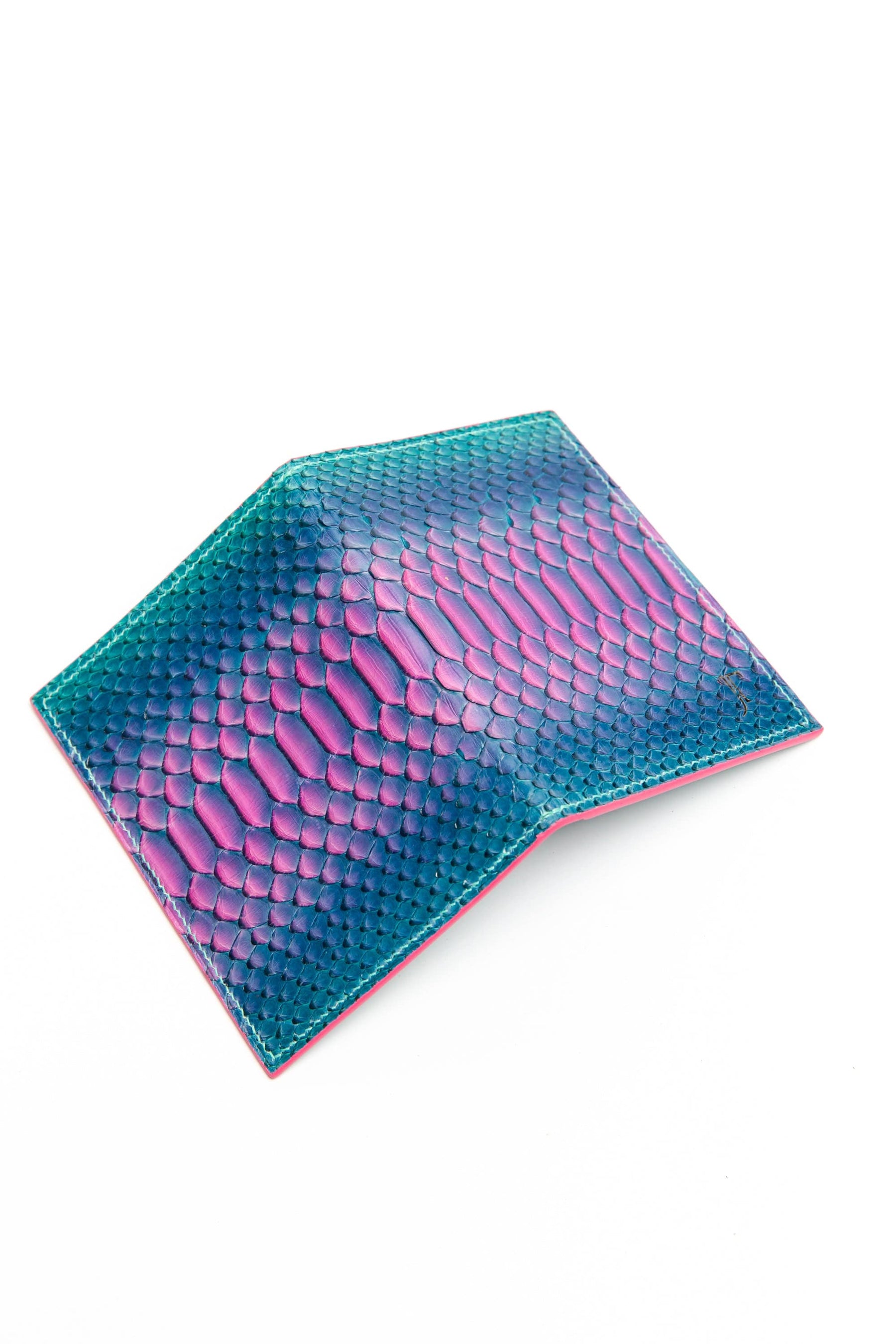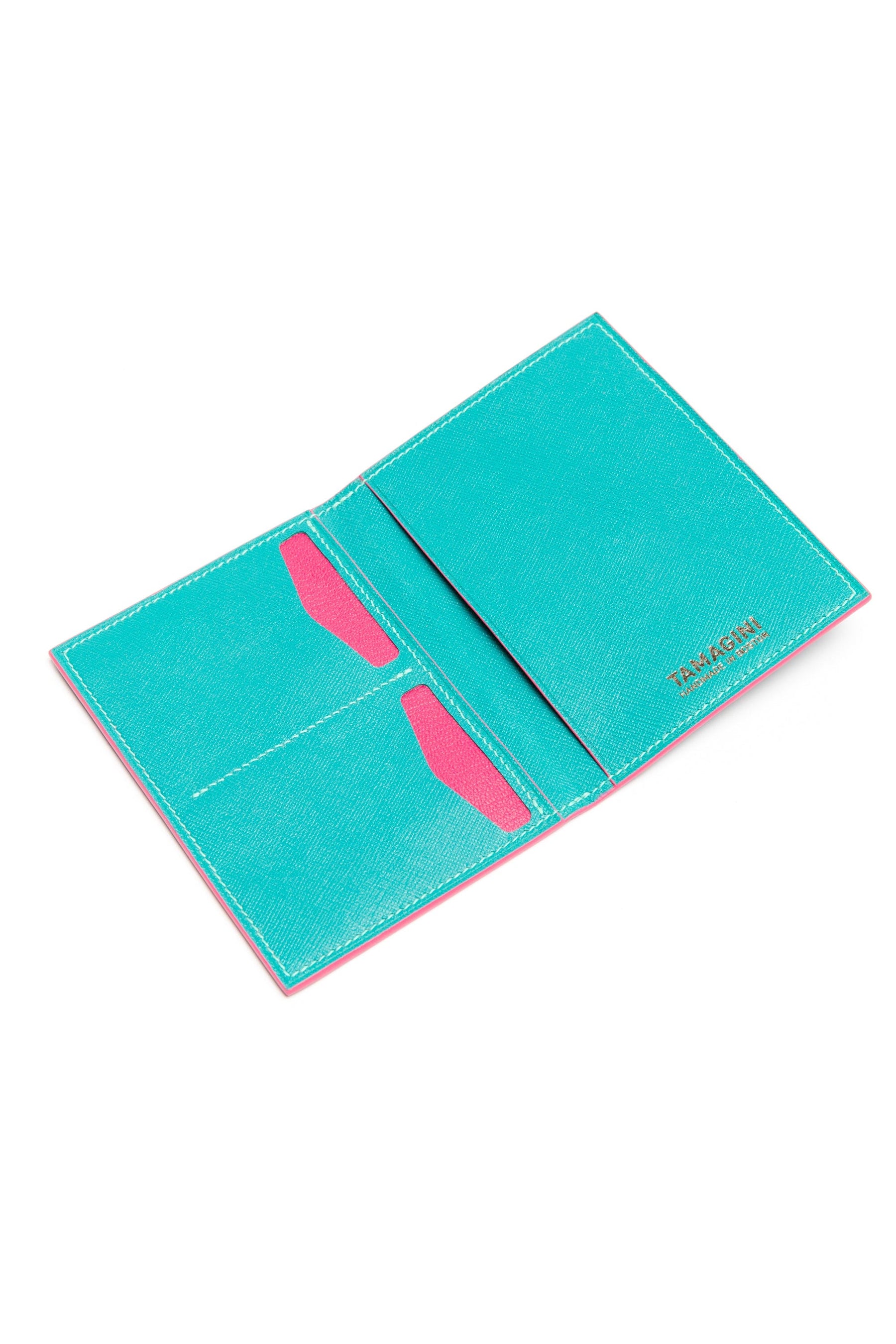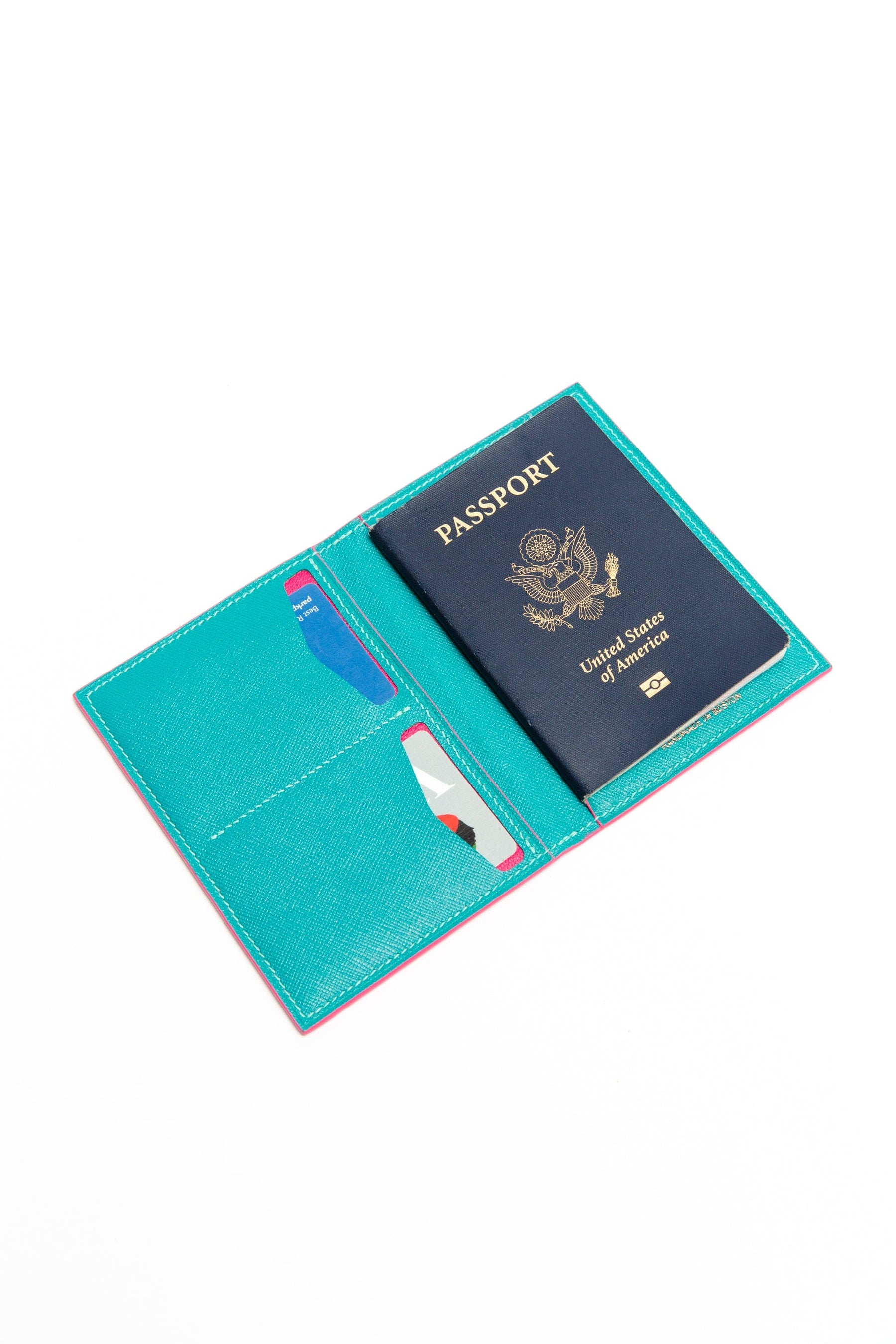 The Hanover Passport Wallet - Caribbean Rainbow
Only 1 unit left
It's time to travel in luxury with style.  This is the Hanover Passport Wallet, made by hand using centuries old European techniques. with a meticulous attention to detail.  This modern passport wallet will carry all the essentials that you will need while traveling abroad.  The interior fits your passport on the right side and on the left there are two card pockets that can fit multiple cards each and behind them is a hidden compartment which you can fit folded up cash or other travel documents.

If you like loud in your face color combos then this wallet is for you.  The Exterior is an amazing hand painted Python skin in what I call a Caribbean color scheme.  Teals, blues, pinks really set this leather off.  On the inside it features French goatskin in teal and hot pink.

It Features:

Exterior - Glazed hand painted python in a multi color scheme

Interior - Teal and Pink Blue Luxury French Goatskin
Traditional hand sewn saddle stitched seams using teal luxury linen thread
2 card pockets

1 hidden compartment 
Glossy Palladium foil logos

Dimensions:
Approx. 6" L x 4" W (when closed)
Notes: 
USA Shipping only.
All exotic skins have been sourced from ethical tanneries and distributors and are fully CITIES compliant.
Exotic leathers that are considered endangered species in California, such as Python, can not be sold to or shipped to residents of the State of California. 
EXOTIC LEATHERS ONLY SHIP TO UNITED STATES DUE TO CITIES PERMITTING. 
See FAQ page for additional info.