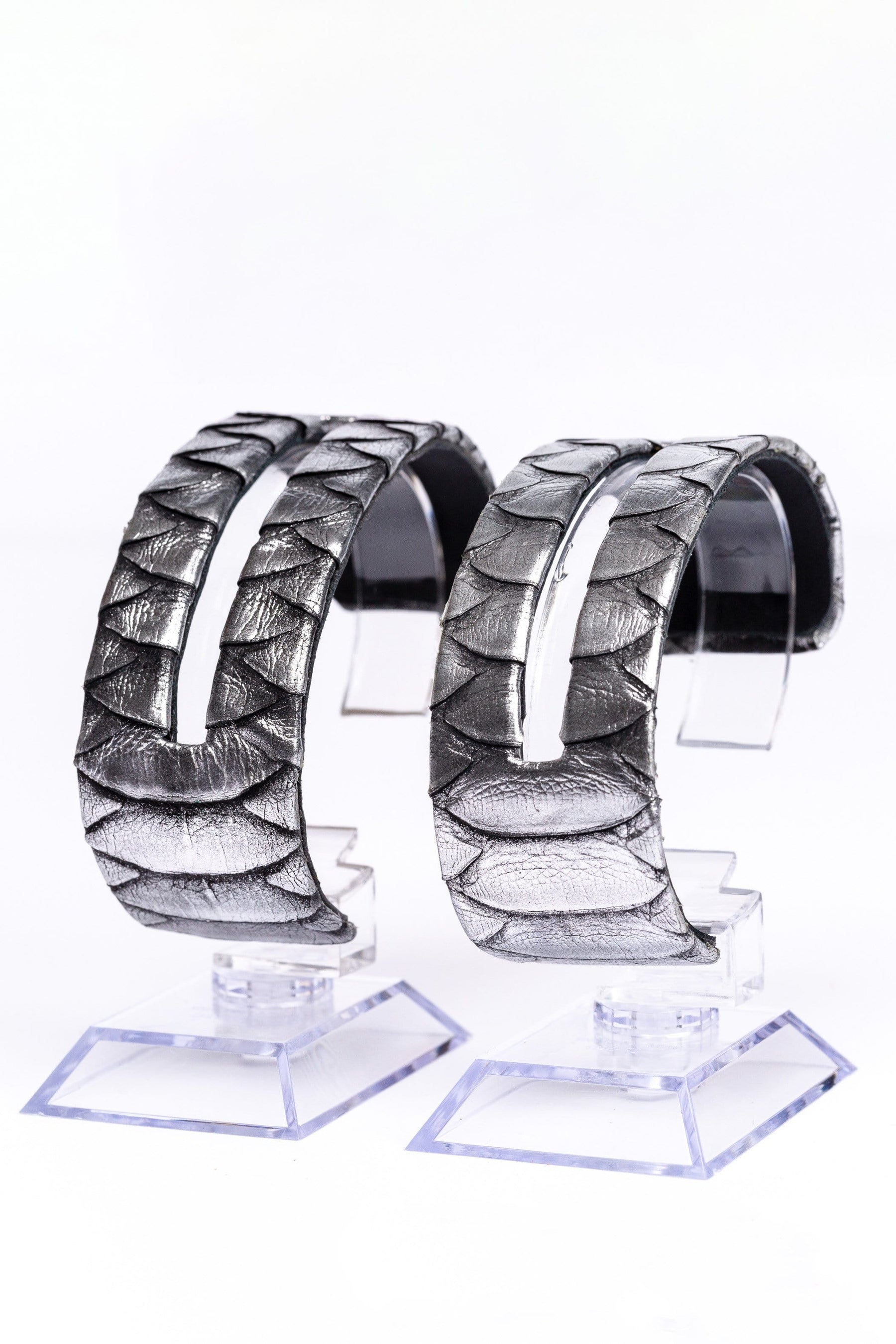 The Exotic Cuff Bracelet - Slotted Bracelet in Nova Silver Python
Only 1 unit left
Wear a bit of luxury exotic leather on your wrist!  For those that have wanted to buy some of my exotic leather work but it is a bit out your price range then I hope this is for you! 
I have made these cuff bracelets using three different cuff bases.  The bases are then covered in a variety of sustainable exotic leathers and the inside is lined with a hypoallergenic luxury calfskin from France.
USA Shipping Only.  This item cannot be shipped to California due to use of Python see FAQ for more information.
About this cuff:
Uses a slotted brass base for the cuff's shape

Sustainable Reticulated Python Skin leather with a Metallic Silver finish

Lined with hypoallergenic Zermatt Calfskin leather from Tannery Hass in Black
Dimensions:
Approx. 2.4" inside dimension.  Cuff is 1.125" wide
 Notes:

All exotic skins have been sourced from ethical tanneries and distributors and are fully CITIES compliant.

Exotic leathers that are considered endangered species in California can not be sold to or shipped to residents of the State of California.  See FAQ page for additional info.