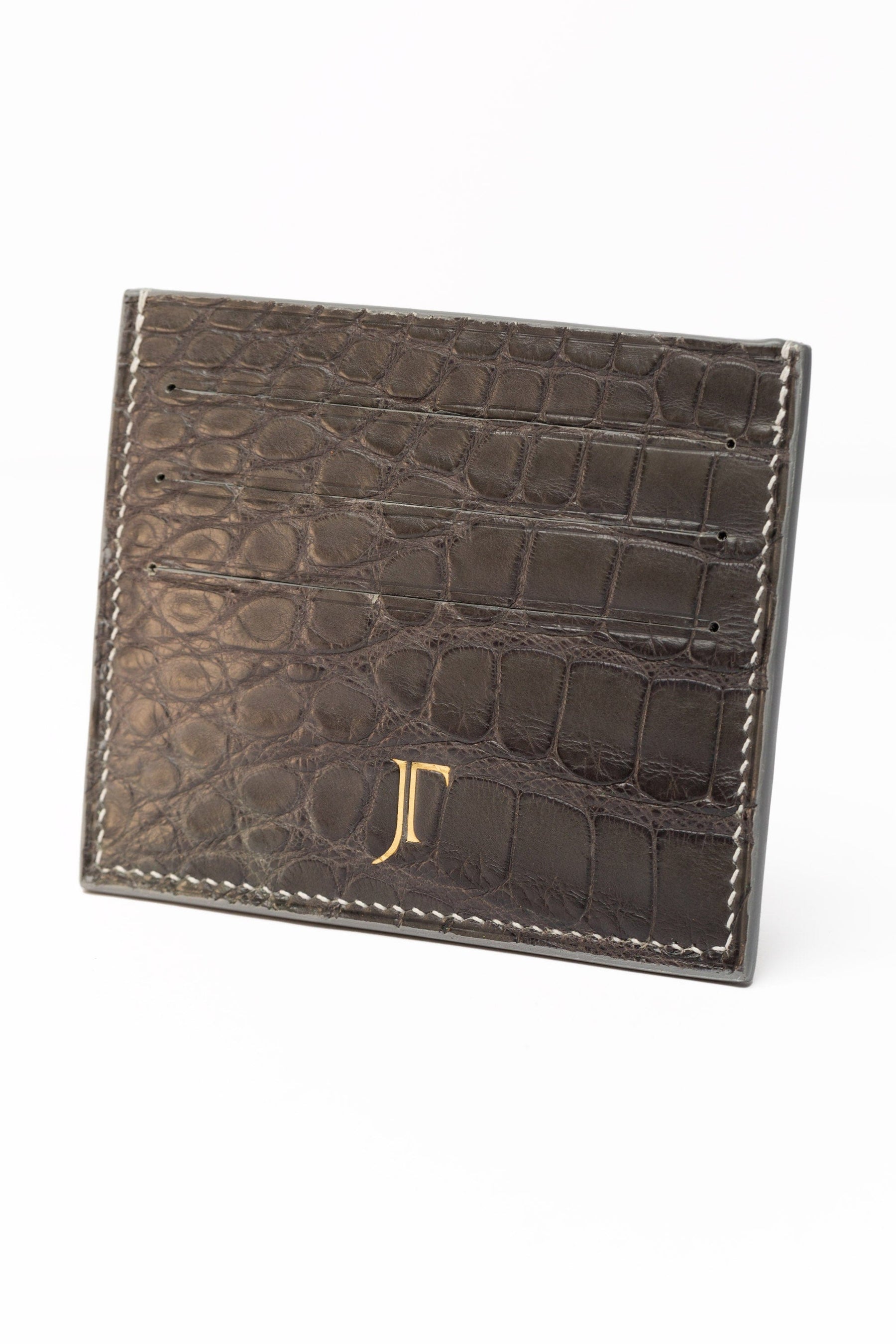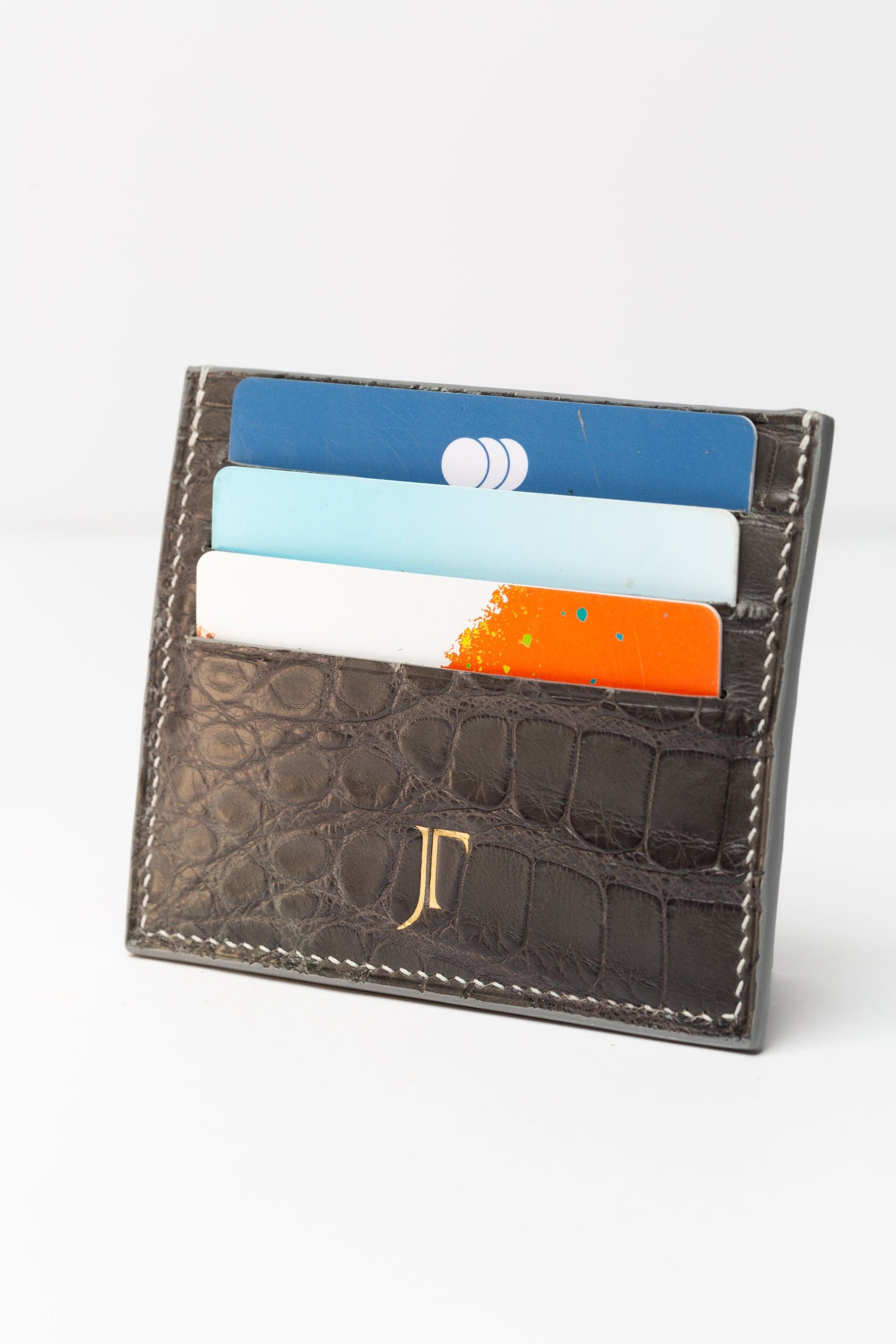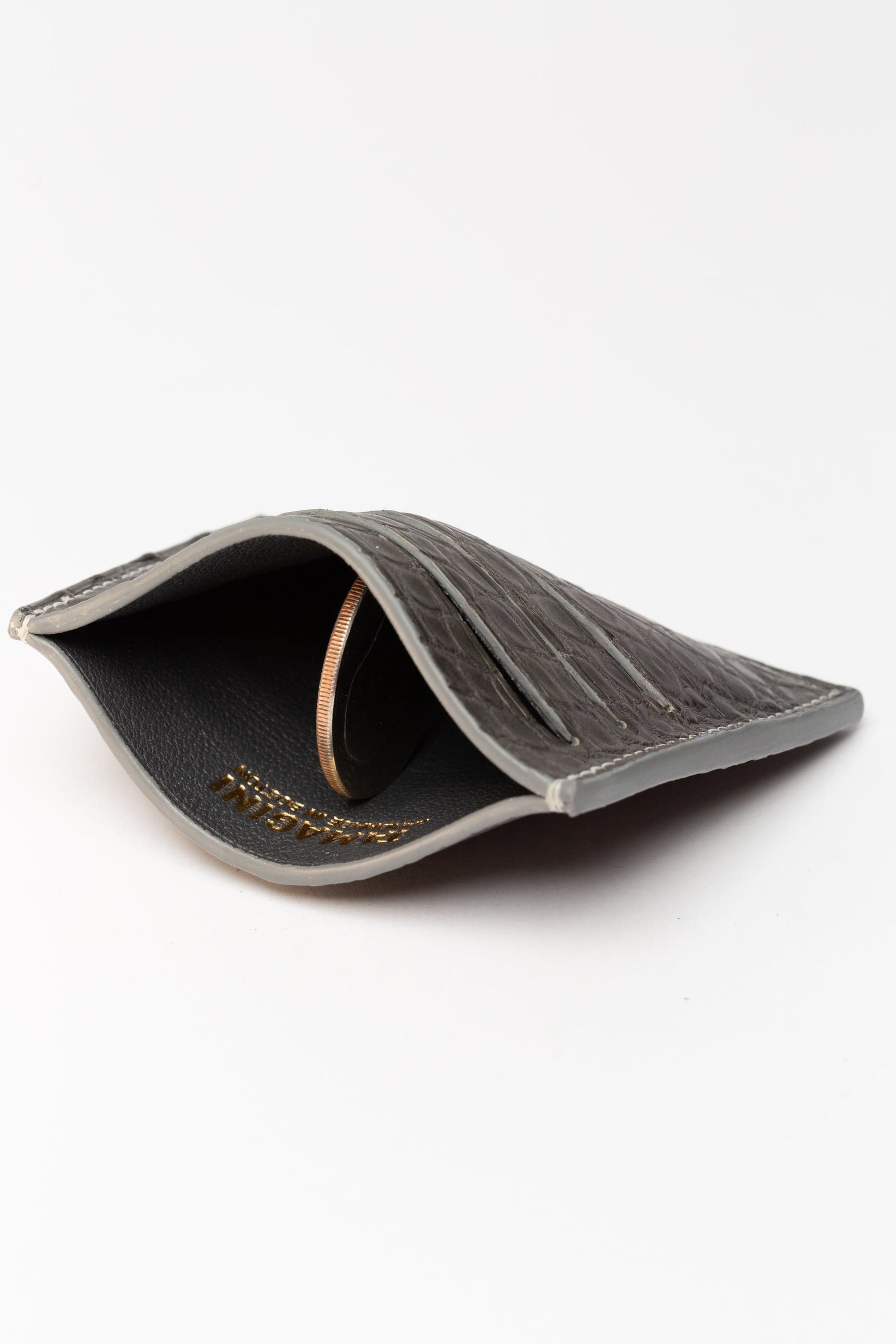 The Endicott Card Wallet - Matte Anthracite Gray
Only 1 unit left
The Endicott Card Wallet is a minimalist wallet that was designed to offer you a luxury leather option at a more affordable price.  The wallet uses only two pieces of exterior leather this leads to a simpler construction and uses less exotic leather overall.
It has three slot style card openings, the pockets are created with fabric and the interior cash area is lined with luxury leather.
This particular wallet is made using Anthracite Gray American Alligator in a matte finish.  It's lined with Gray French Goatskin.  The stitching is a gray colored linen thread and the edges are finished with custom mixed matching edge paint.  As always it is completely hand stitched.
USA Shipping only
It Features:

Matte Alligator and French Goatskin Leather
Traditional hand sewn saddle stitched seams with Linen Thread
3 card pockets and 1 center folded cash pocket
Grade 2/3 Alligator, Location Head
Dimensions:
Approx. 4" L x 3.5" W
All exotic skins have been sourced from ethical tanneries and distributors and are fully CITIES compliant.

Exotic leathers that are considered endangered species in California can not be sold to or shipped to residents of the State of California.  See FAQ page for additional info.