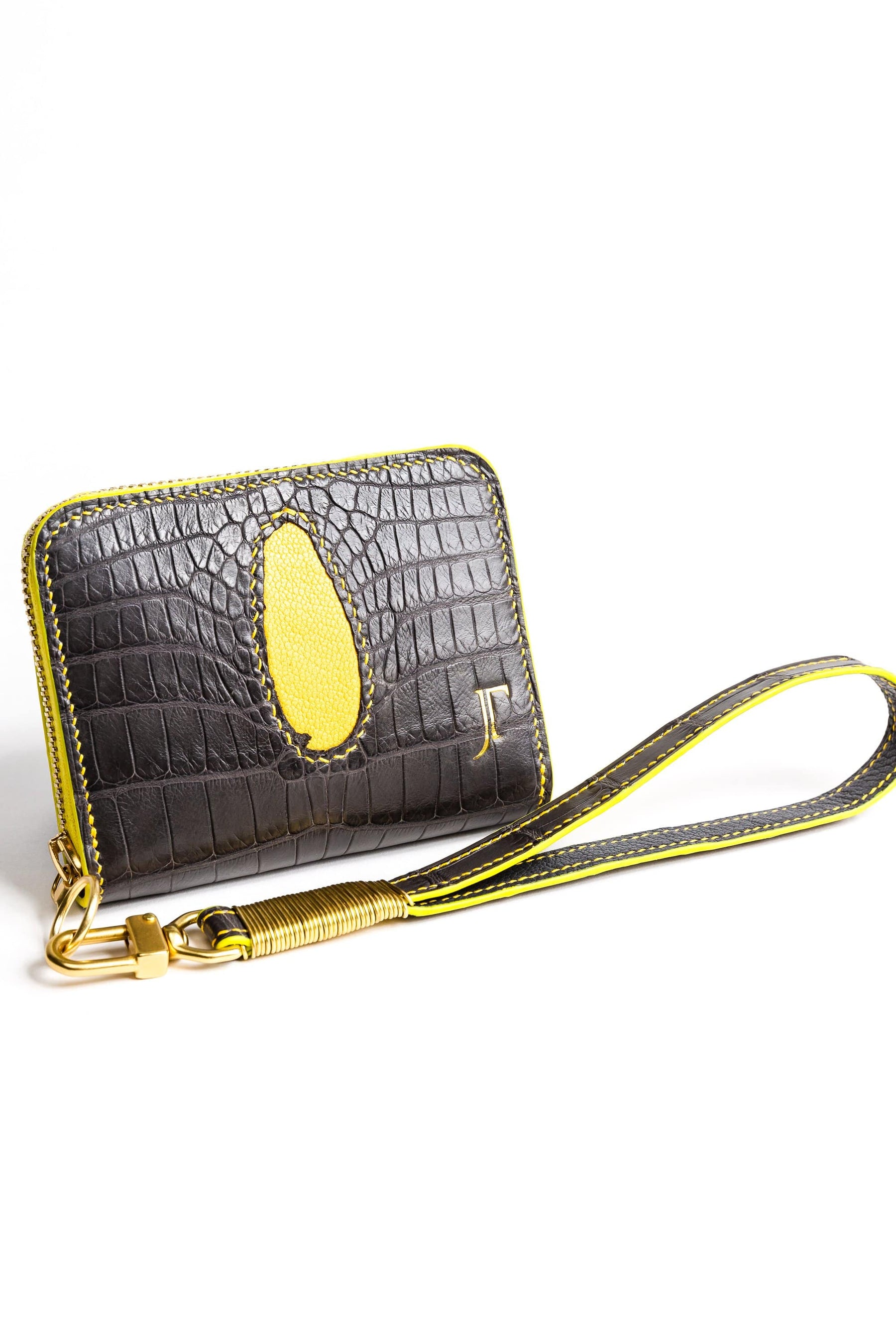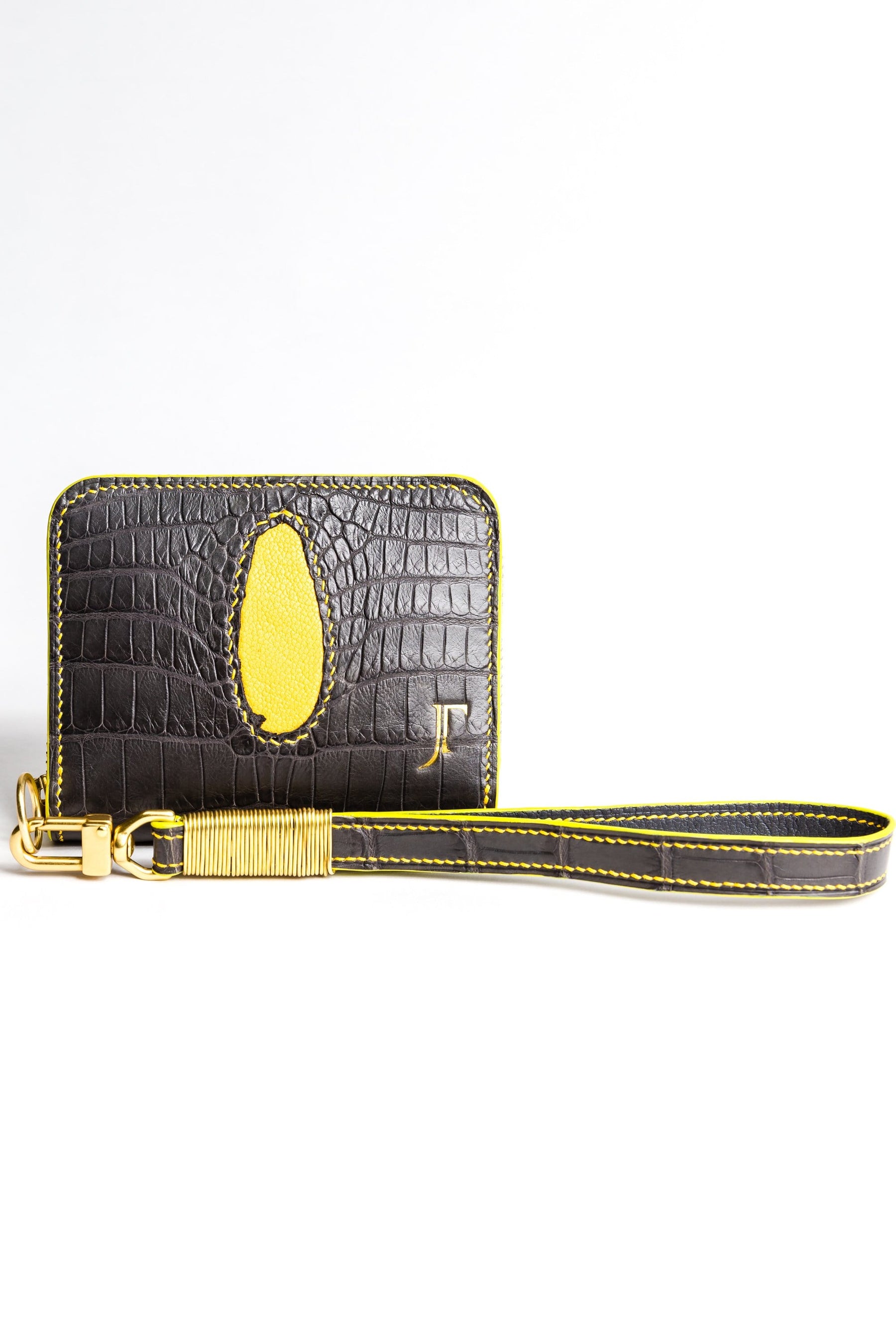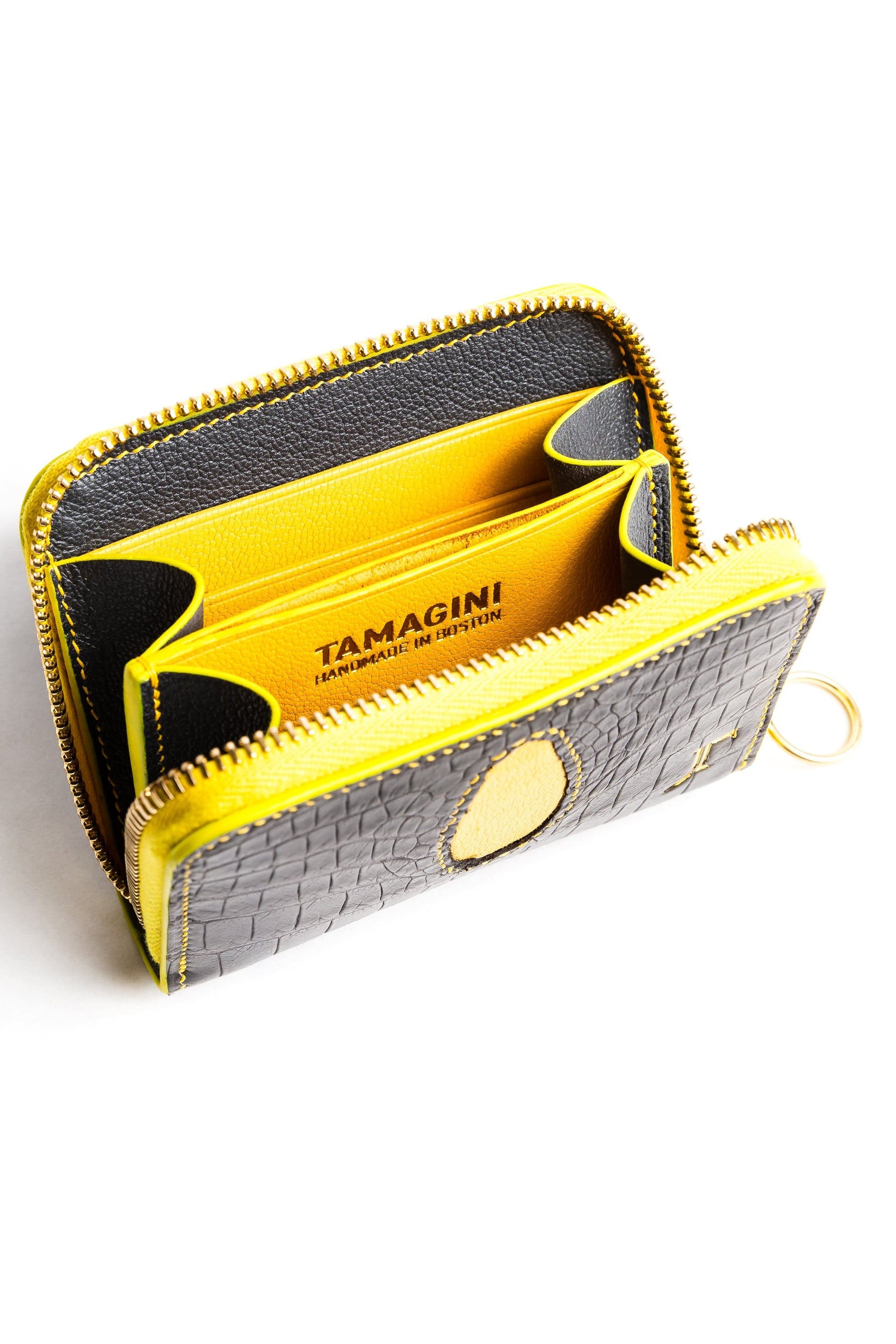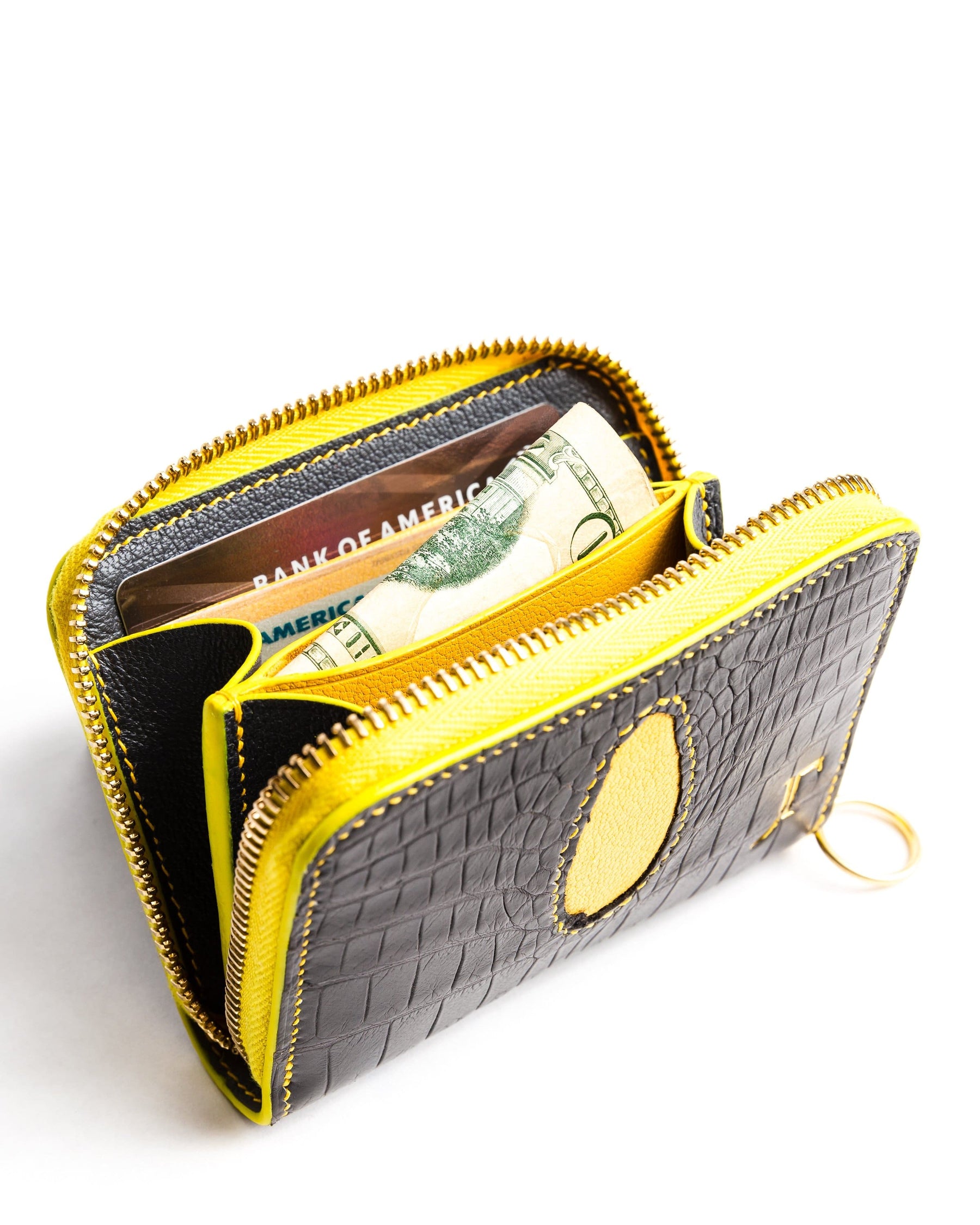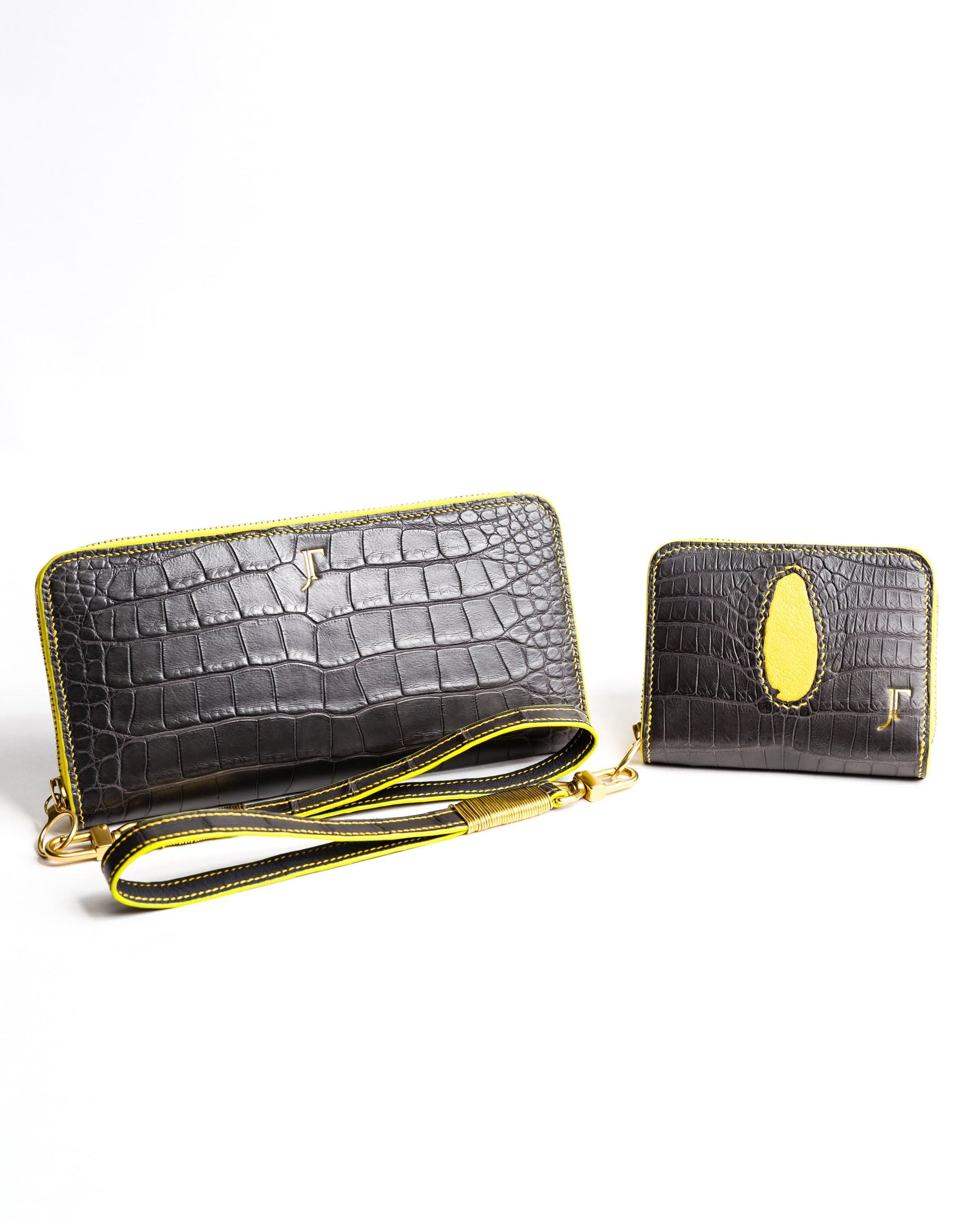 The Charlestown Mini Bungus Edition- Anthracite Gray
Only 1 unit left
The Charlestown Mini Zip Wallet.  Whether headed out for a night on the town or you just like to keep a minimalist lifestyle, this wallet is for you.  It sports four card slots a central cash pocket, premium Swiss zipper and detachable wrist strap.
This wallet is made from an amazing American Alligator leather in Matte Anthracite Gray on the exterior with an amazing Yellow and Dark Gray French Chèvre interior.
Also of note this wallet is special in the fact that it is made from the well, alligators bum.
USA Shipping only
It Features:

Premium all leather construction, Anthracite Gray Alligator Exterior
Traditional hand sewn saddle stitched seams with Yellow Linen Thread
4 card pockets and 1 center folded cash pocket
Premium Swiss RiRi zipper.

Detachable wrist strap in matching leather.

Dimensions:
Approx. 4.5" L x 3.25" W
All exotic skins have been sourced from ethical tanneries and distributors and are fully CITIES compliant.

Exotic leathers that are considered endangered species in California can not be sold to or shipped to residents of the State of California.  See FAQ page for additional info.