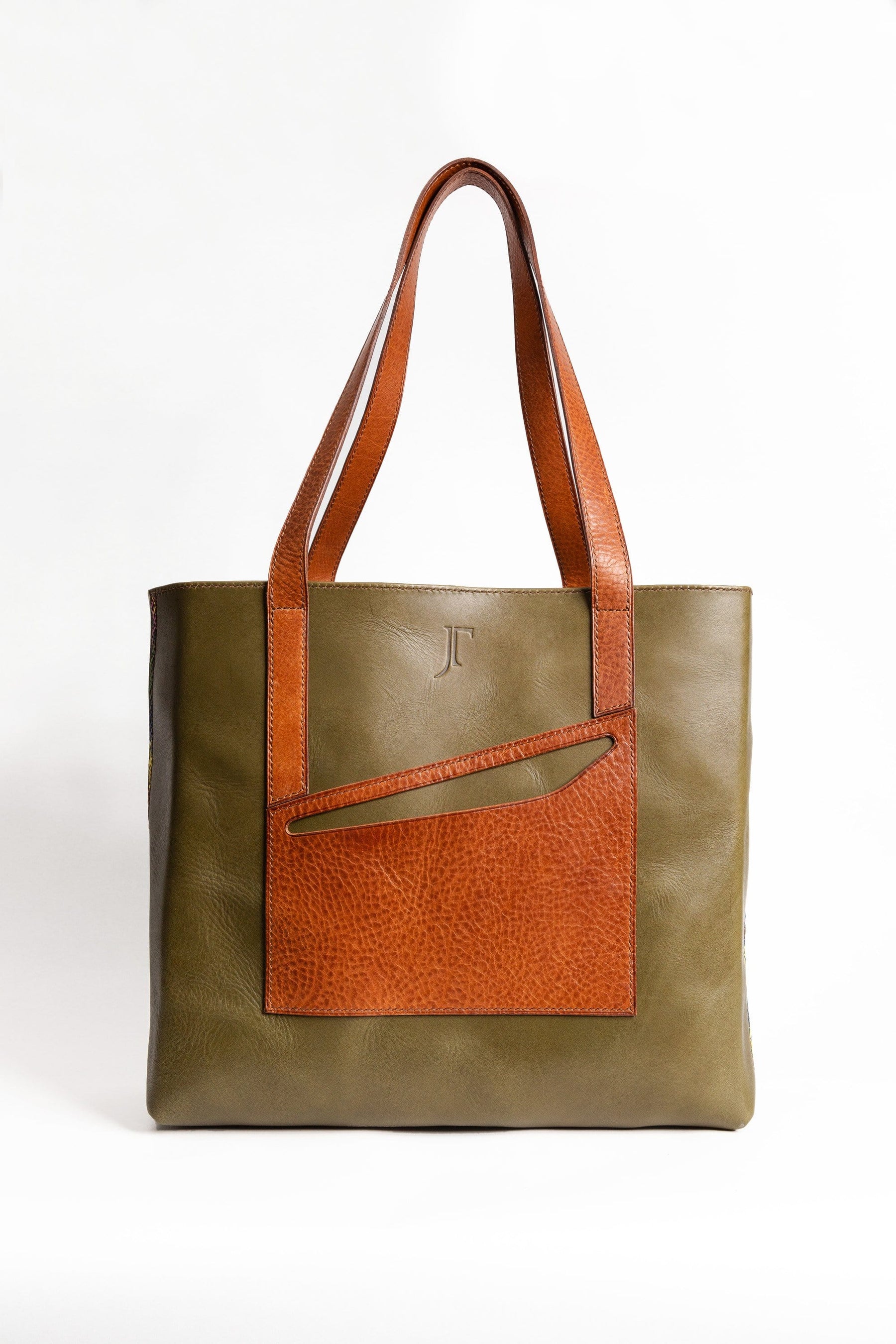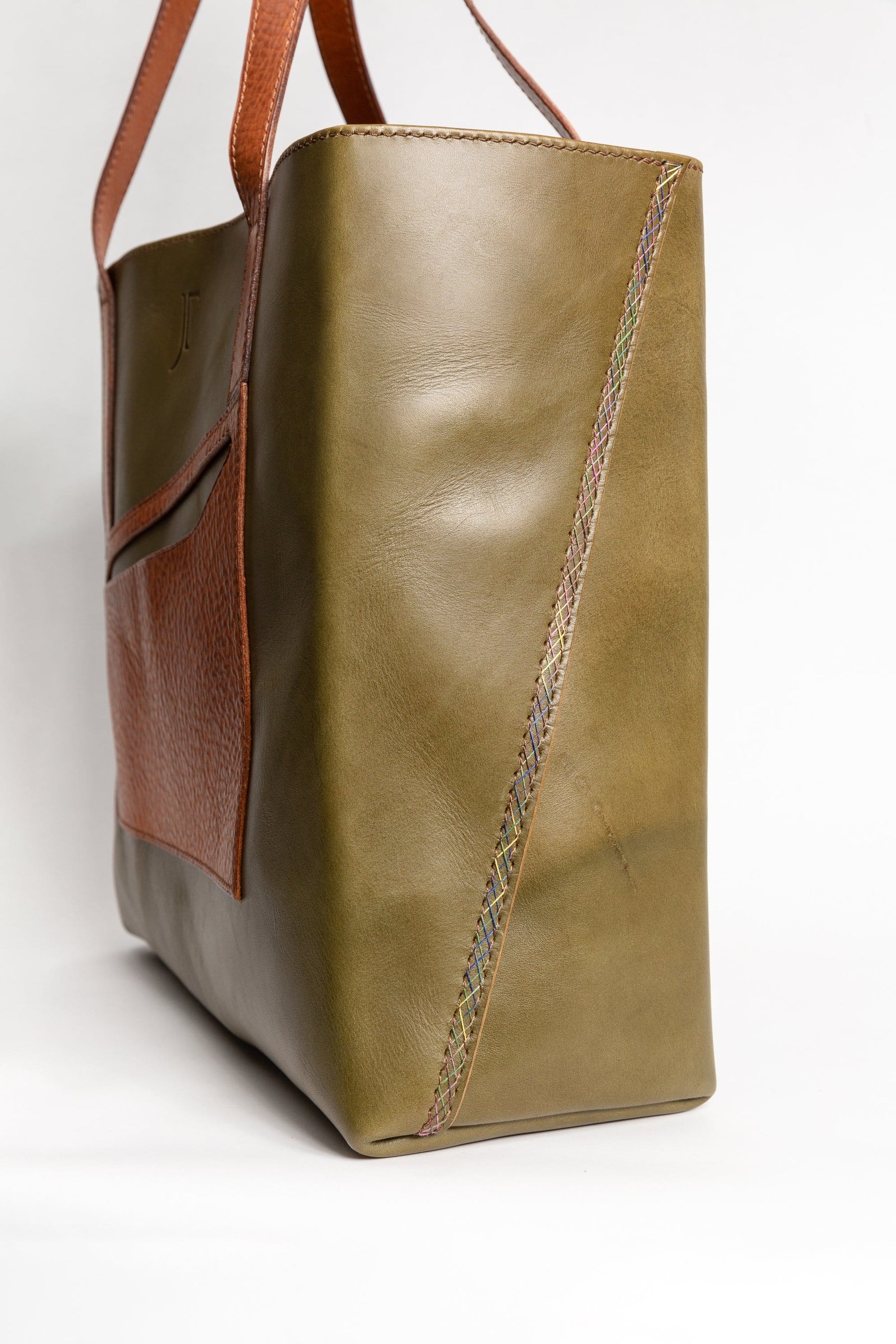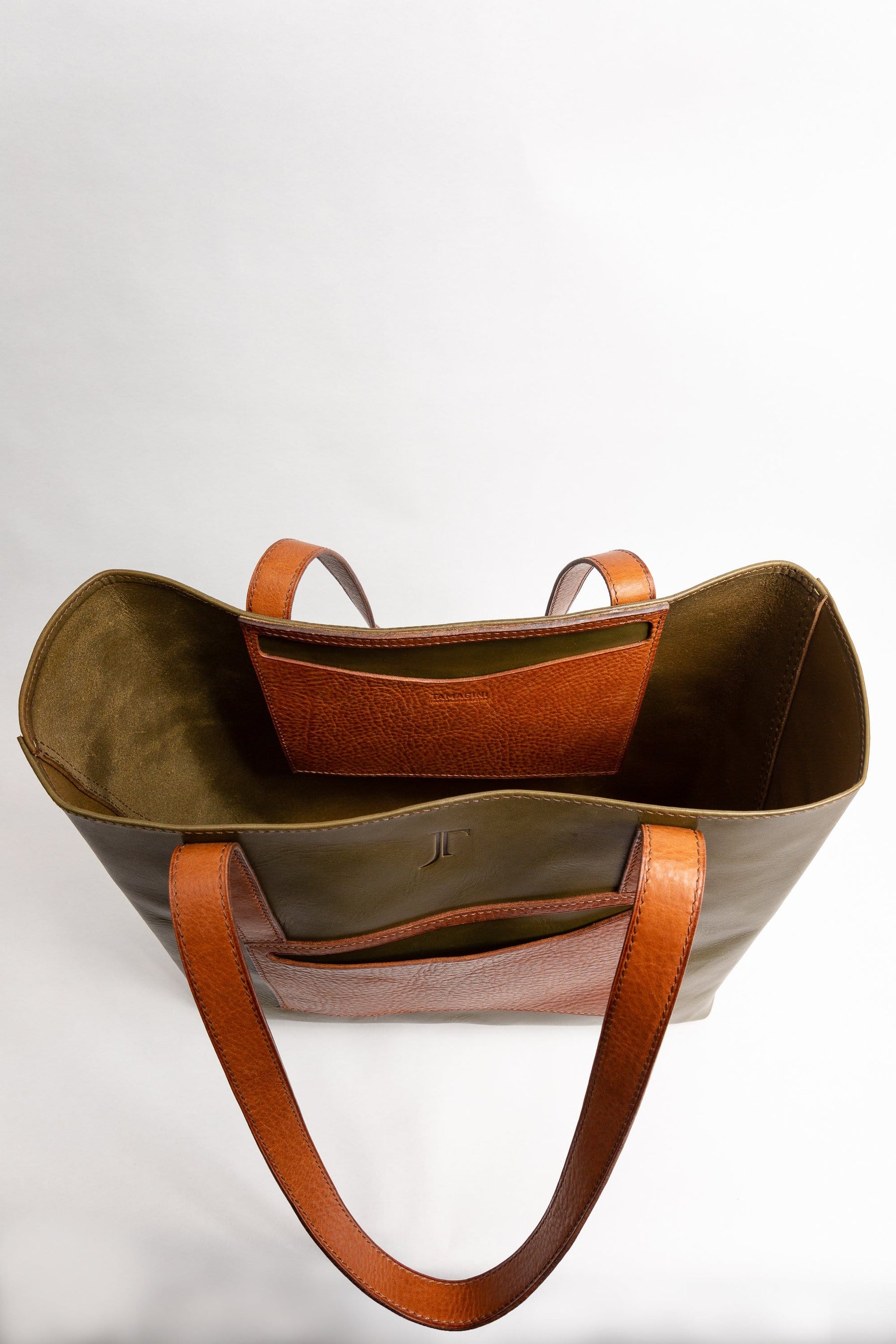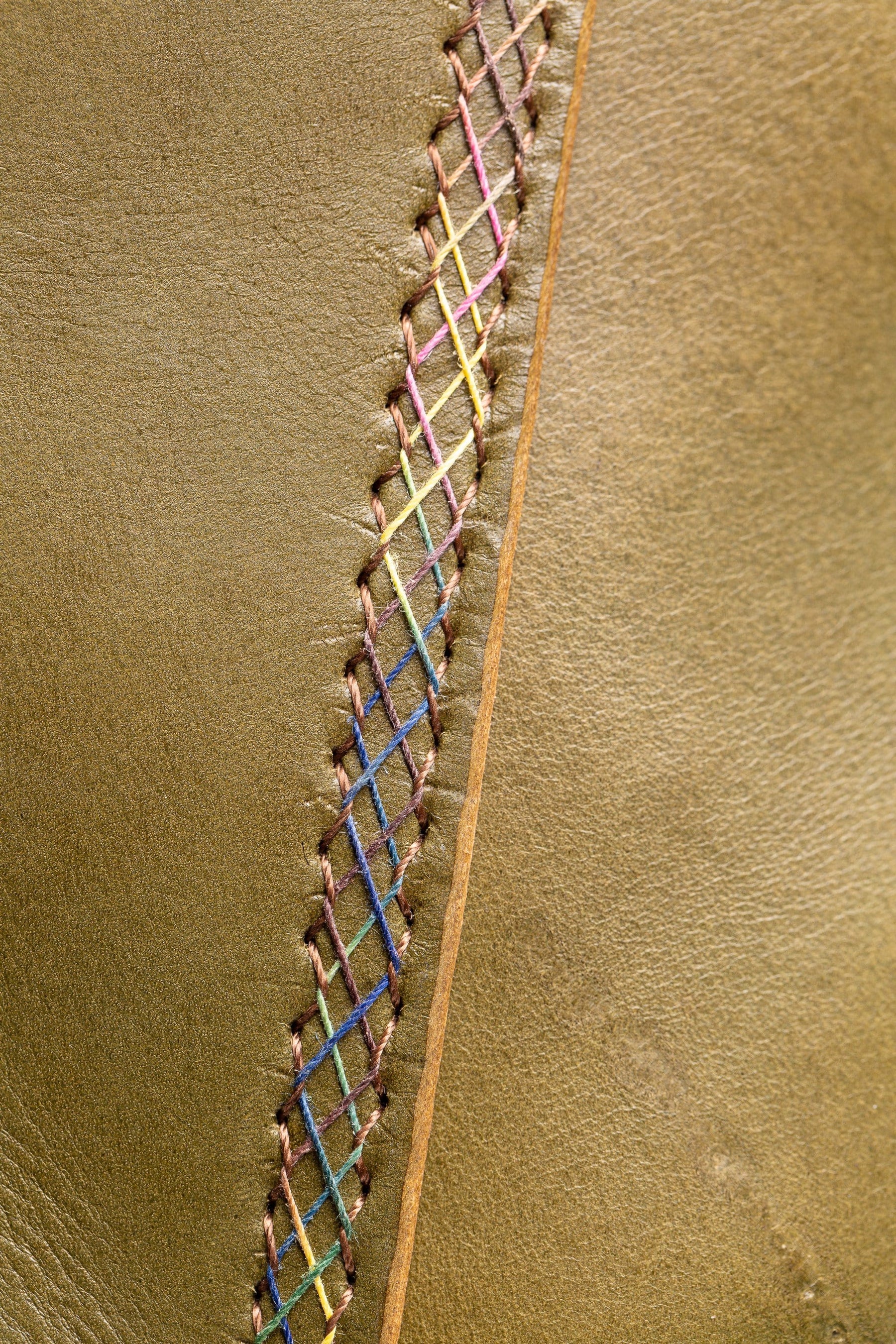 The Boylston Tote - Olive and Spice
Only 1 unit left
The Boylston Tote is a modern interpretation of the classic tote bag.  It's the perfect option for your everyday carry bag for both men and women.  In the age of sustainability and stores stopping the use of plastic bags and charging for flimsy paper bags , this bag also makes the perfect shopper bag.

This bag features two amazing leathers.  The main body is an Olive Green English Bridle leather from Wicket & Craig one of the top USA leather tanneries.  The pockets and handles are from Italian tannery Conceria La Perla Azzura, their Missouri line in the color spice.  The texture and the smell of this leather is out of this world.  The bag as whole will only get better with age.
The biased side seams are saddle stitched and then finished with a decorative French Lacing in a multicolor thread.
The front stash pocket is perfect to fit the largest of cell phones and the hanging pocket is great to keep small items separate from falling to the bottom of the bag. 
It Features:
All leather construction
Traditional hand sewn saddle stitched seams
Front stash pocket
Internal hanging pocket
Double layered handles for added strength and durability
Laced French side seams in multicolor thread

Dimensions:
16" L x 14" H x 6" D