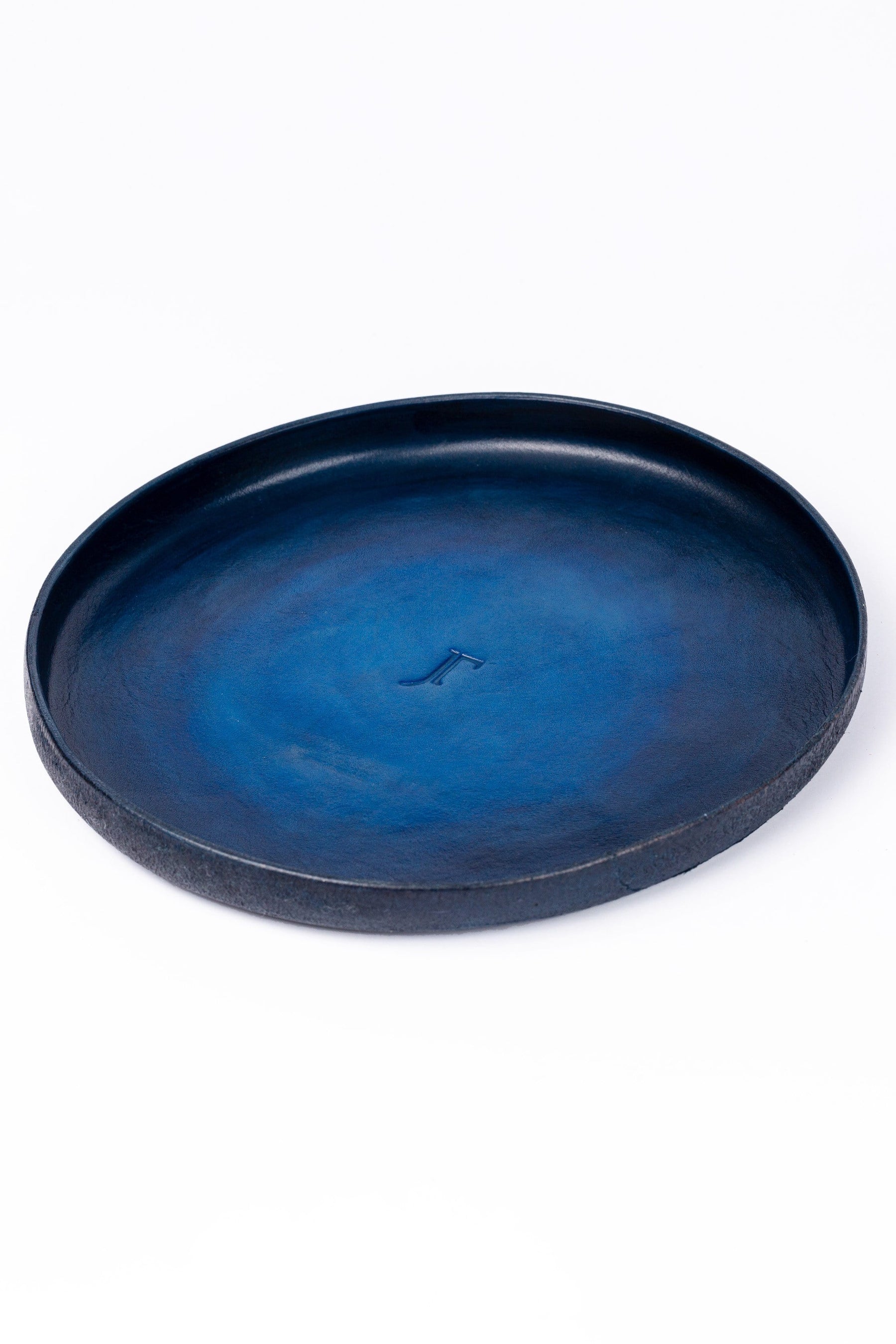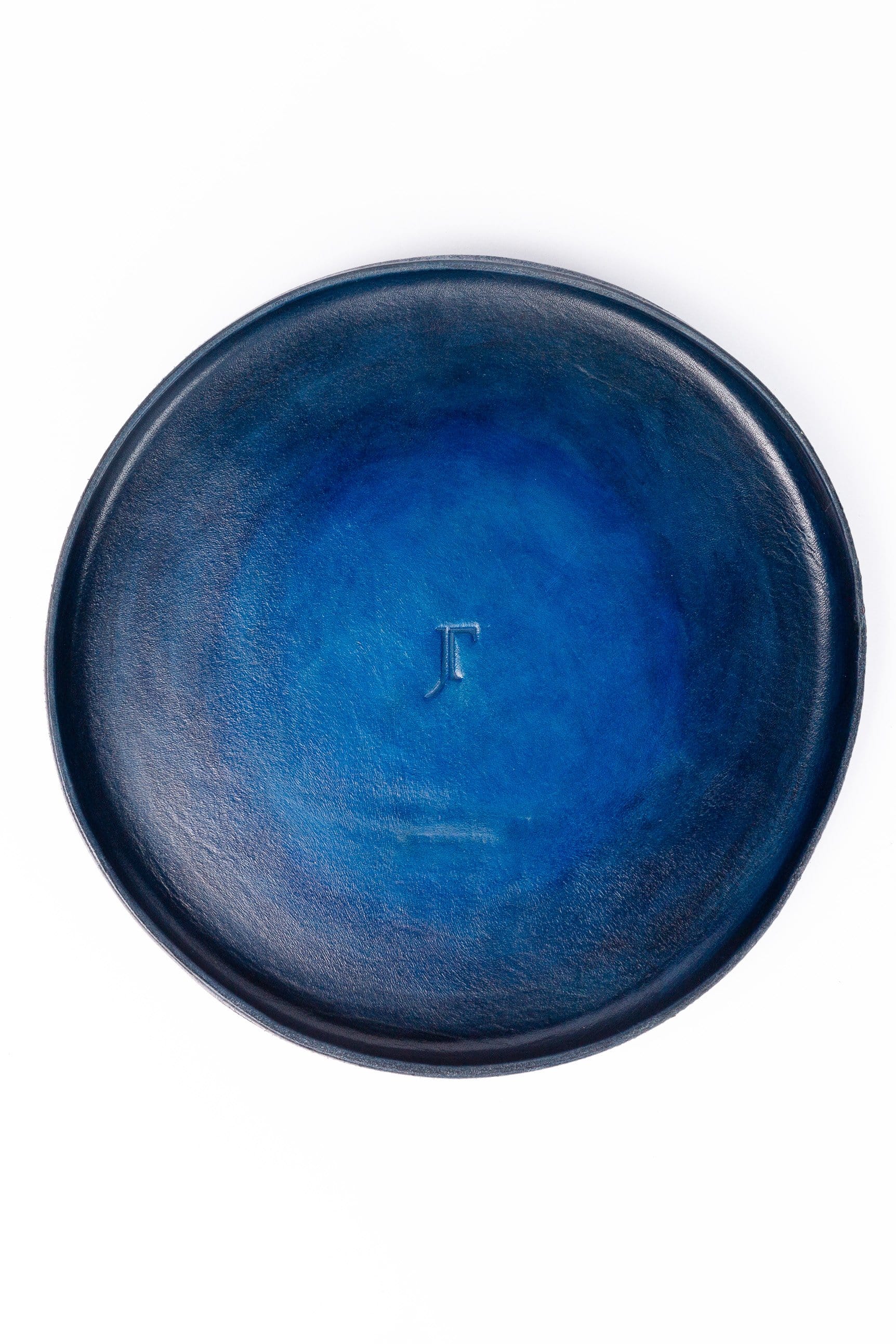 Custom Dyed Vachetta Leather Round Moulded Valet Tray
Only 1 unit left
The moulded leather valet tray.  For those of you that like to keep all your stuff compartmentalized and neat and tidy but also like to have something a little more modern than a standard valet tray this is the one for you.
These trays are created by taking Vegtan leather and soaking it in water than moulding around a form, in this case, cake trays, when dry the leather holds it shape!
The leather used is 10-12oz (4mm) and it's moulded into a 9.5 inch tray.

This badboy has been custom hand dyed in a multi toned blue design.  It's a stunned in person.

Notes:
Because this piece has been hand dyed there is a chance for dye transfer onto other surfaces especially if it gets wet so keep away from water or place a felt pad between it and the surface its on.