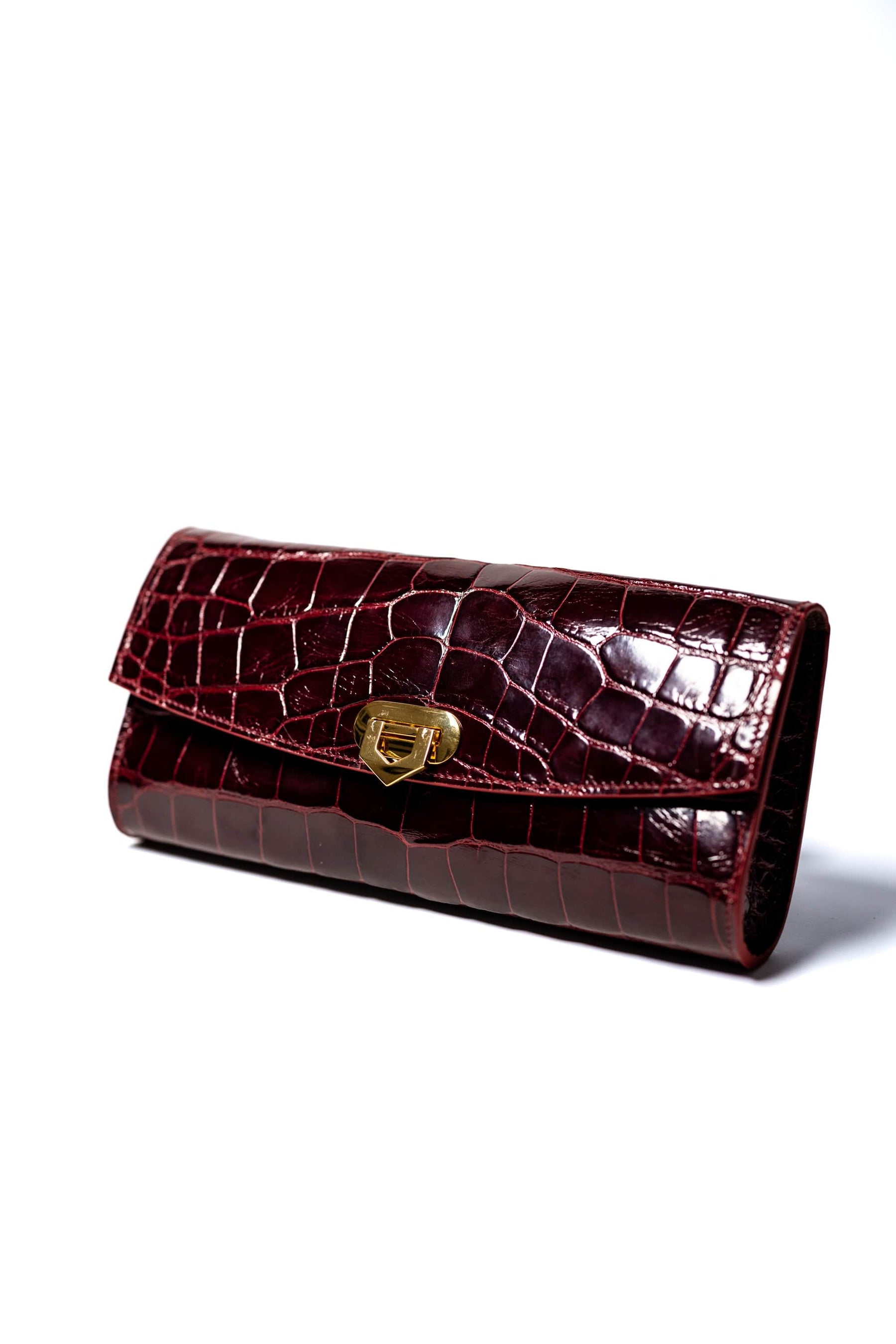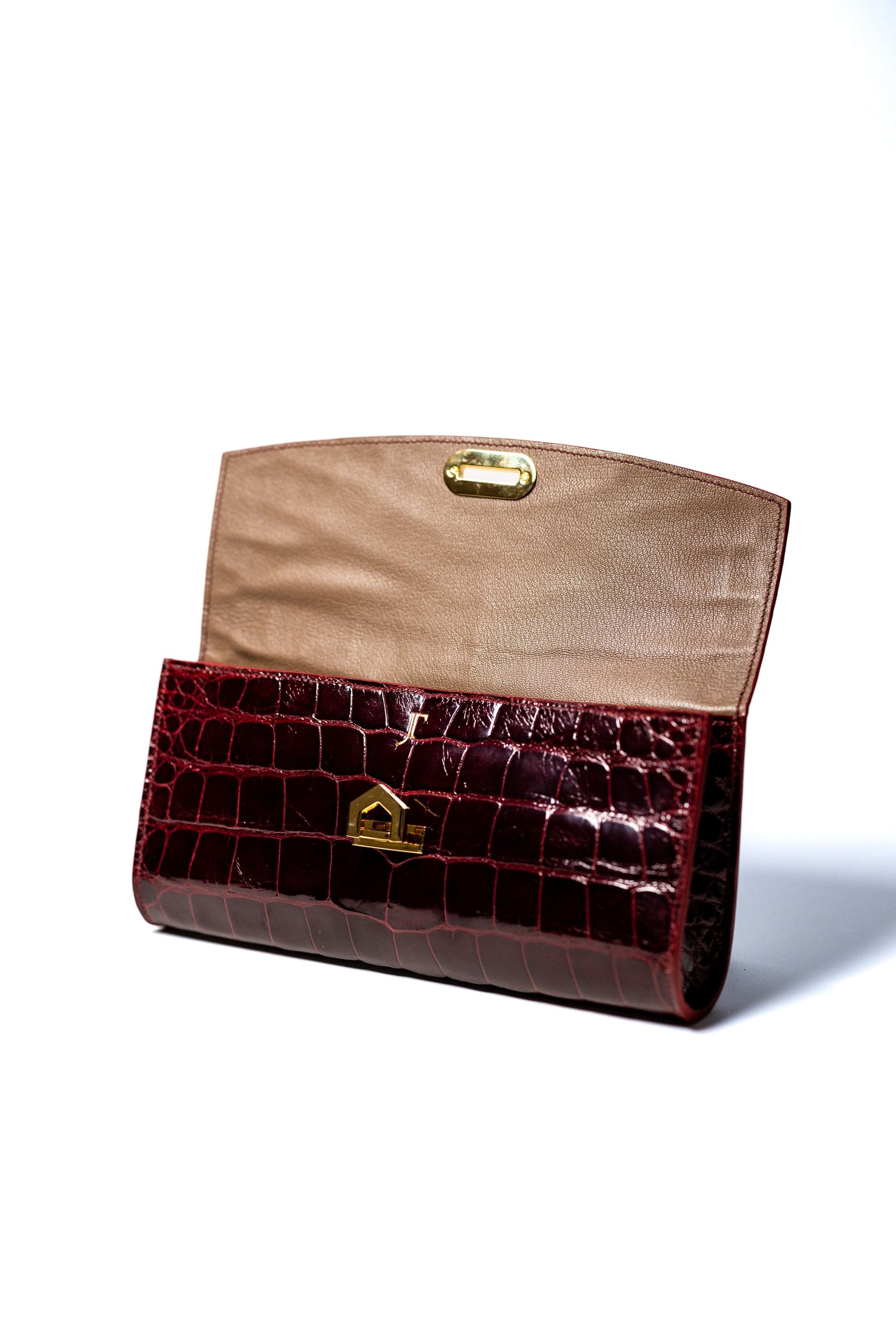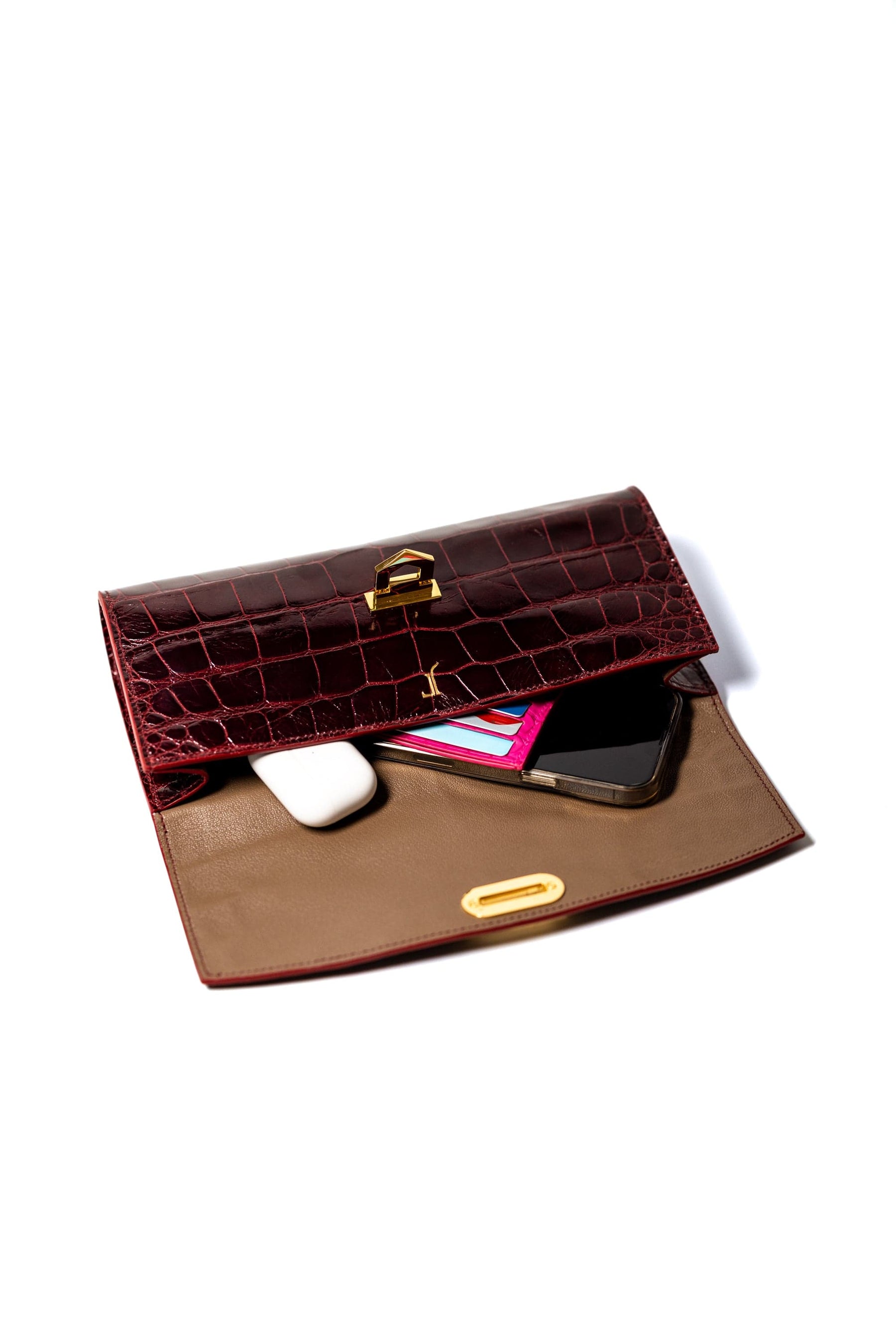 SAMPLE - The Clarendon Clutch - Glazed Bordeaux
Only 1 unit left
The Clarendon Clutch is always fashionable and on trend. Made from the ultimate in luxury leather, American Alligator. the Glazed Bordeaux color on the exterior is a total classic while the tan interior compliments it as the perfect neutral.
The bag is an ideal size for day or night. The large interior compartment fits all of your essentials with plenty of room to spare. If you're looking for a gorgeous bag that is perfectly suited for special occasions or simply going out with friends, the Clarendon Clutch is the one for you.
 It Features:
Luxury Glazed American Alligator Exterior in Bordeaux

Luxury French Goatskin Interior in Tan
Traditional hand sewn saddle stitched seams
Gold Plated Solid Brass Italian Closure

Fully painted edges
Dimensions:
Approx. 11" L x 2" W x 6" H
Notes:
This is clutch is listed as a sample product and is being sold as is.  There are design elements that changed after making this bag.  Also there was some breaking in the glazed finish of the alligator so that is being passed along as a savings to you.  Structurally the bag is perfectly fine.
All exotic skins have been sourced from ethical tanneries and distributors and are fully CITIES compliant.
Exotic leathers that are considered endangered species in California, such as Python, can not be sold to or shipped to residents of the State of California. 
EXOTIC LEATHERS ONLY SHIP TO UNITED STATES DUE TO CITIES PERMITTING. 
This is a glazed alligator leather, do not get it wet. immediately dab dry an liquids that might get onto the bag.
See FAQ page for additional info.