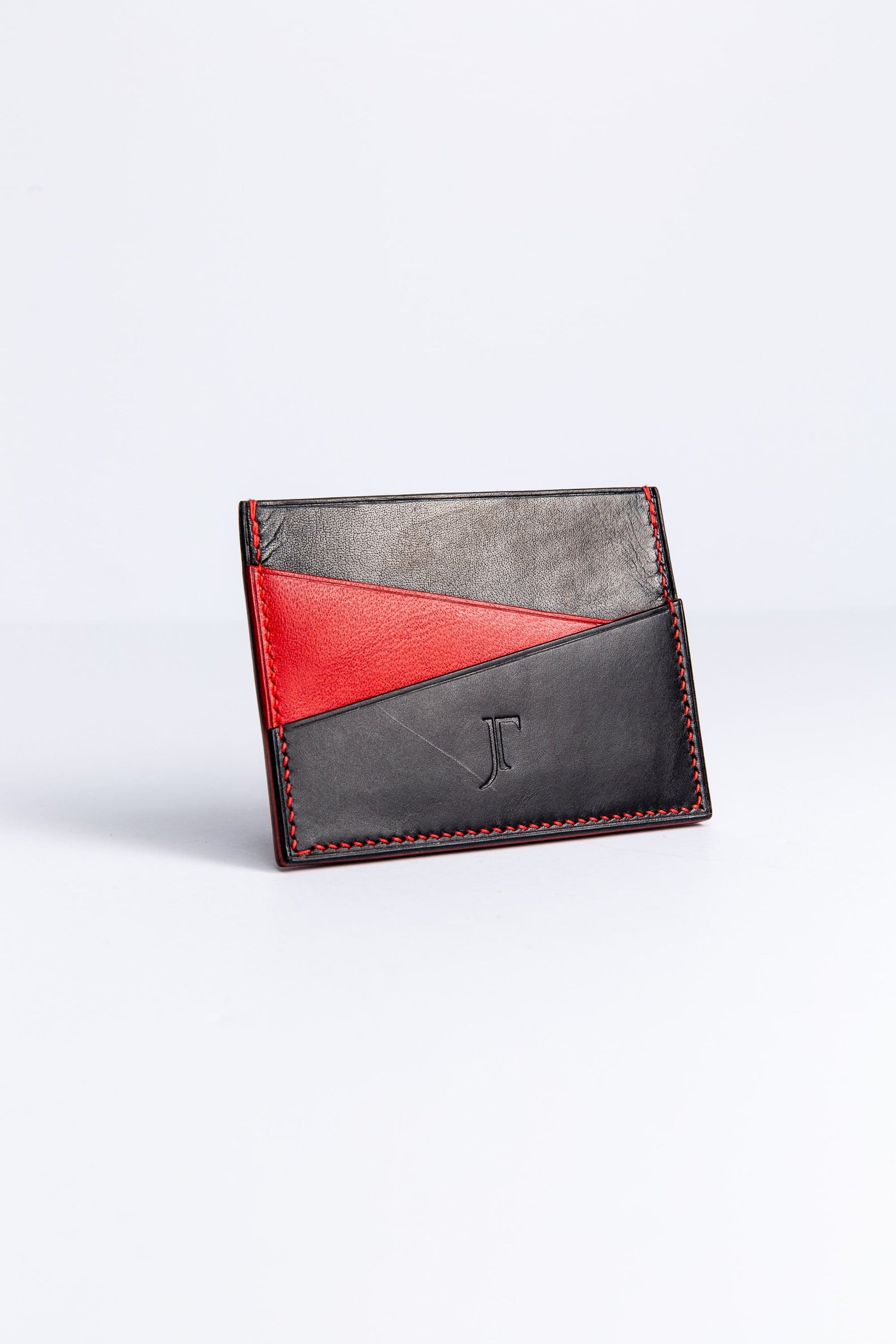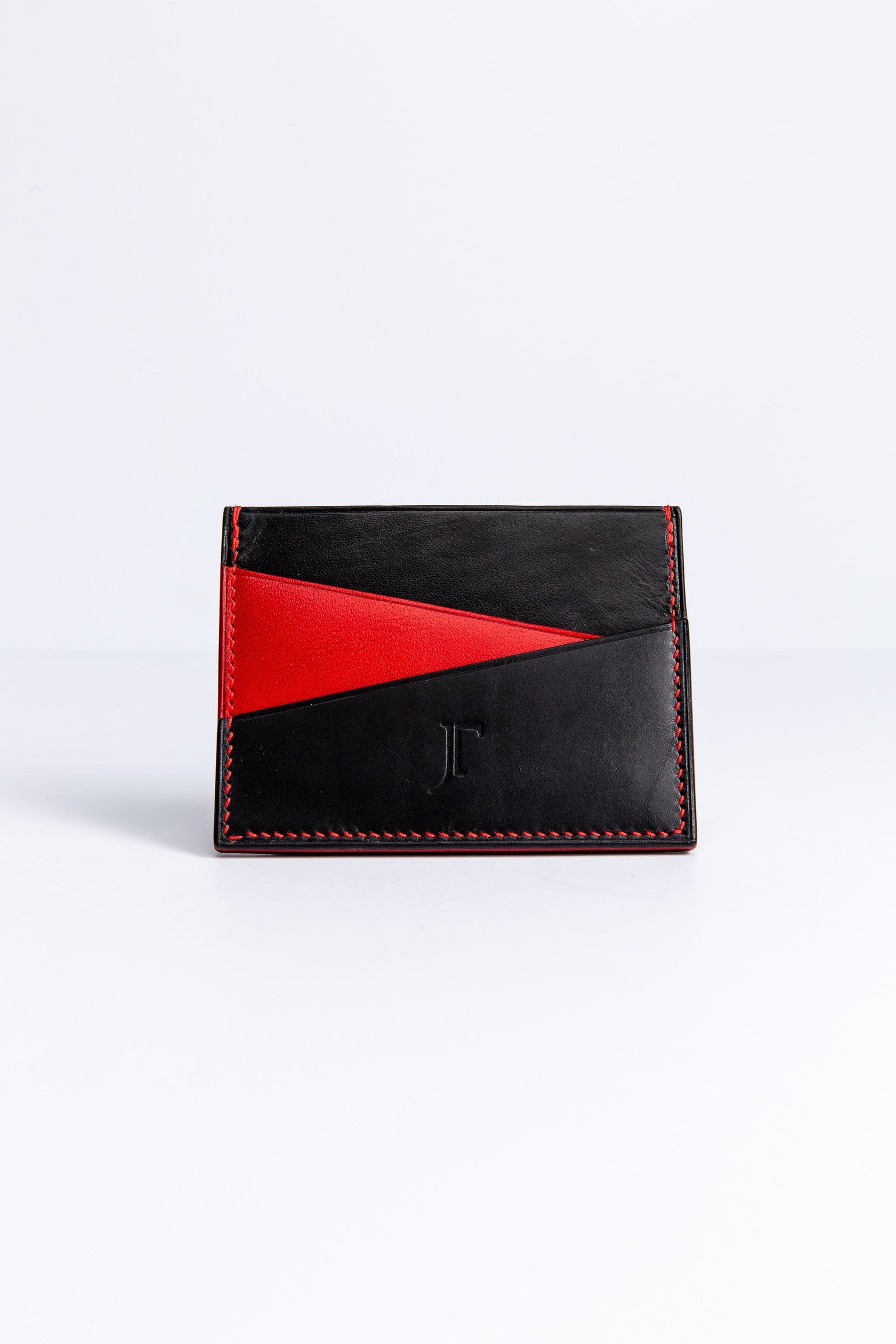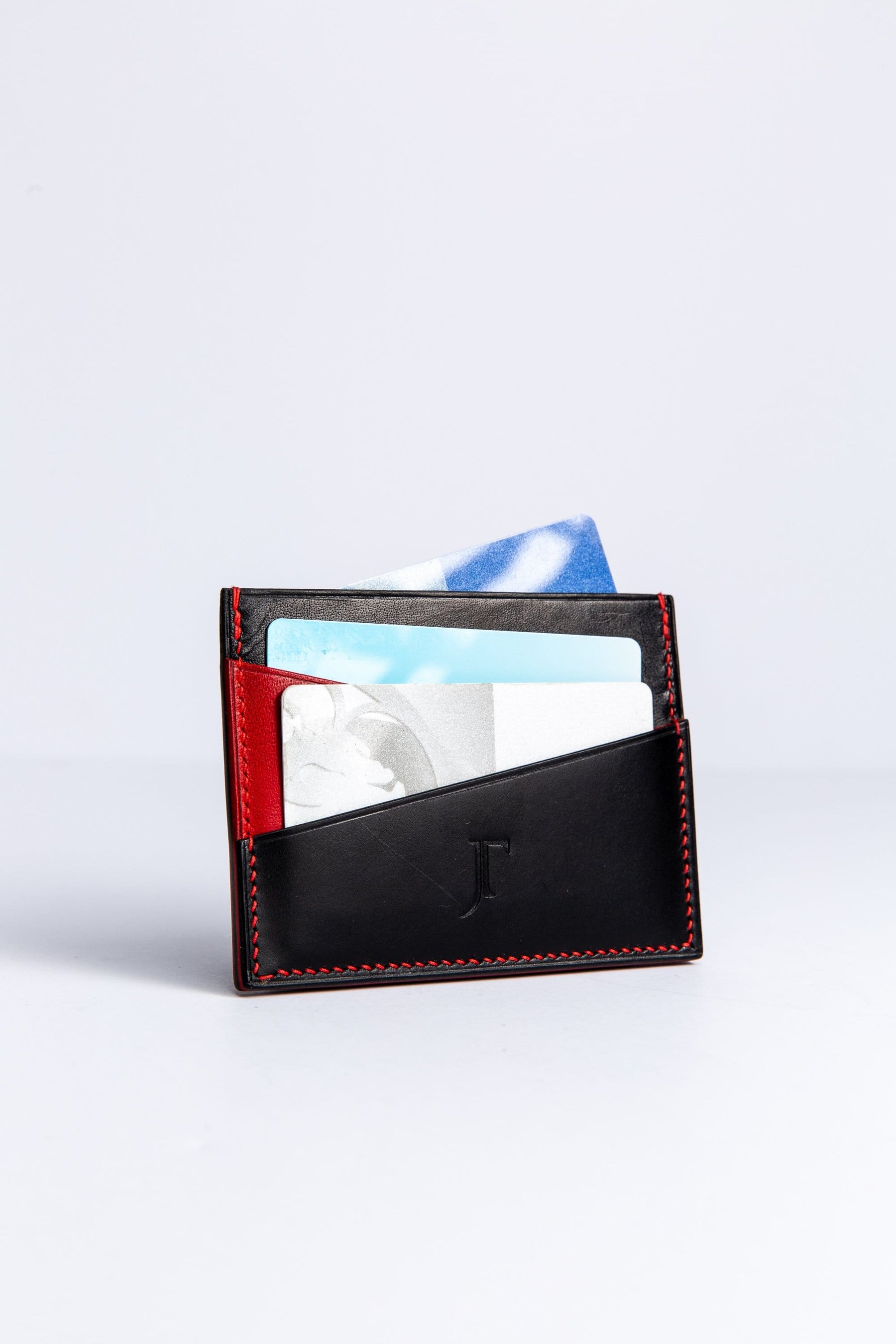 The Ramzy Card Wallet - Black and Red
A modern interpretation of a minimalist card wallet.  This wallet takes its original inspiration from sneakers, utilizing complementary and contrasting color blocking along with modern lines and angles.  The perfect wallet for when you want to carry the minimum.
This version of the wallet is made from Black and Red Vegtan Italian Leather
Features:
All leather Italian Leather
2 card slots on each side
A center stash pocket for some folded up cash.
After a break in period this wallet can hold 6-8 cards if needed.
Burnished and Waxed edges to show off the layers of the leather
Dimensions:
Approximately 2.5" x 3.5"