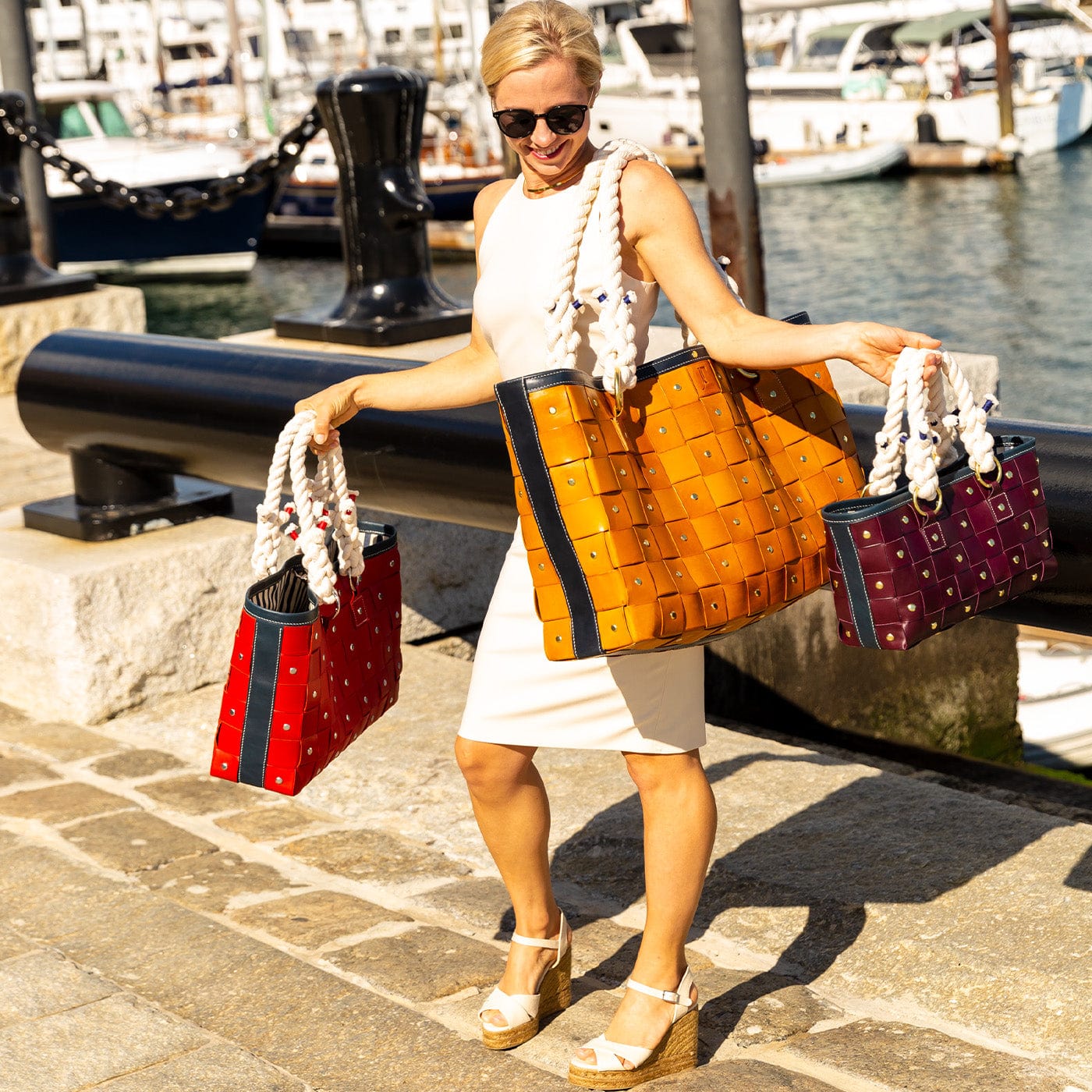 The Marina Bag
Bespoke Options
For this bespoke bag, choose your desired bag size. Within 24hrs after checkout, I will follow up in an email to begin the process with you. For this bag you get to choose the following.
Leather type as well as colors for the outside and fabric for the inside of the bag. The hardware finish and zipper color. The thread color and the edge paint color (if there is edge paint).

*Bespoke items are made to order and lead times vary depending on item and workload. Feel free to email prior to purchase for more information.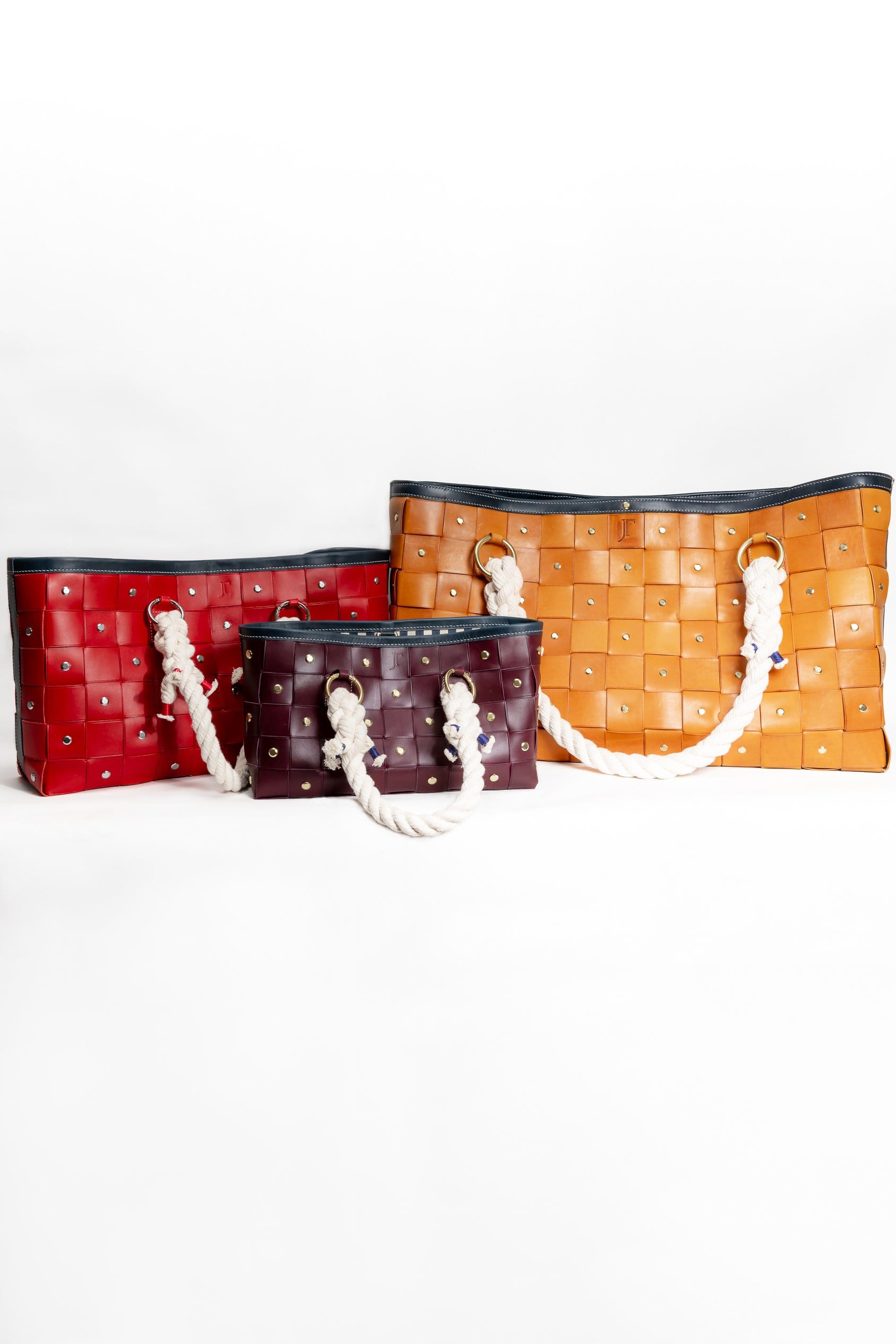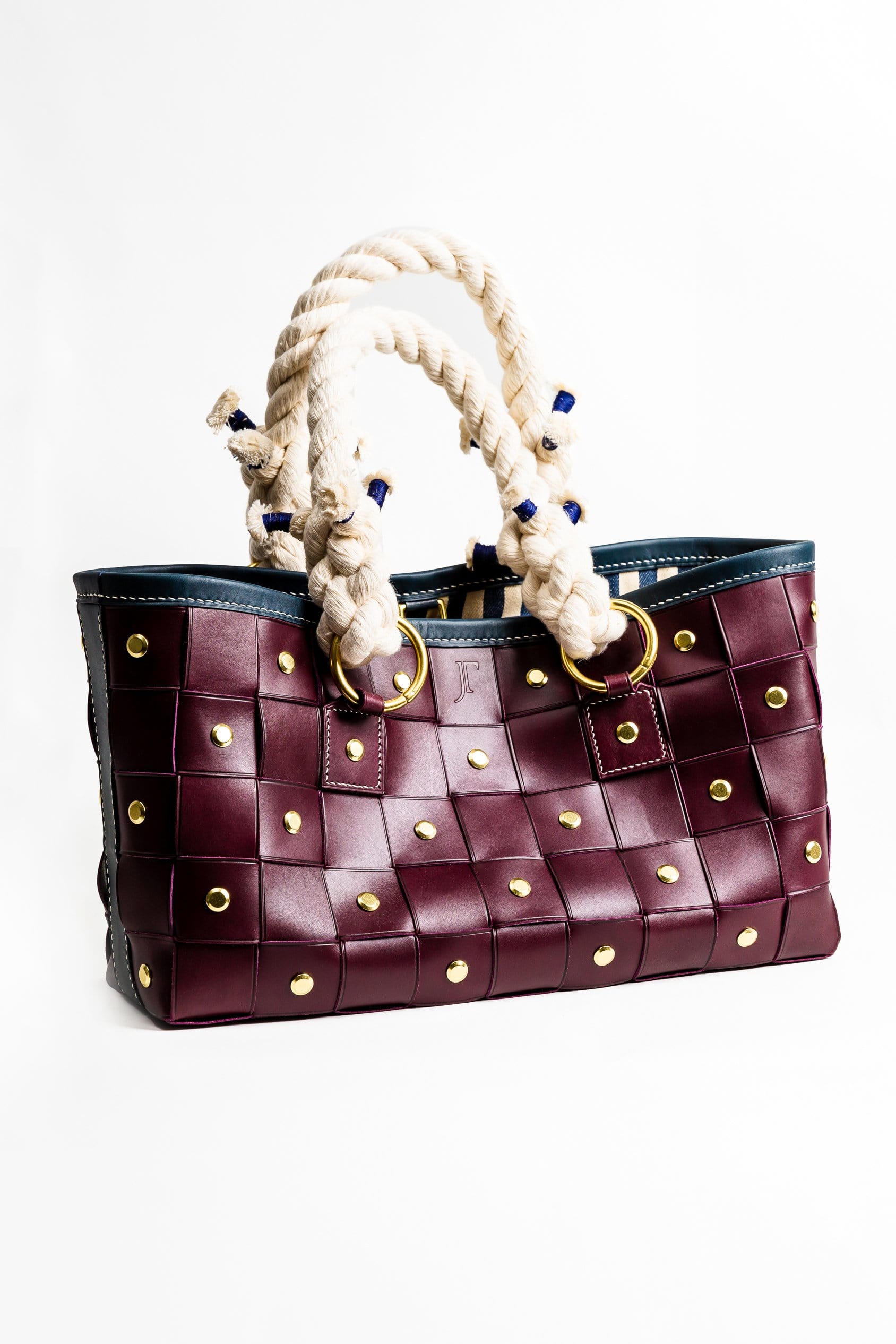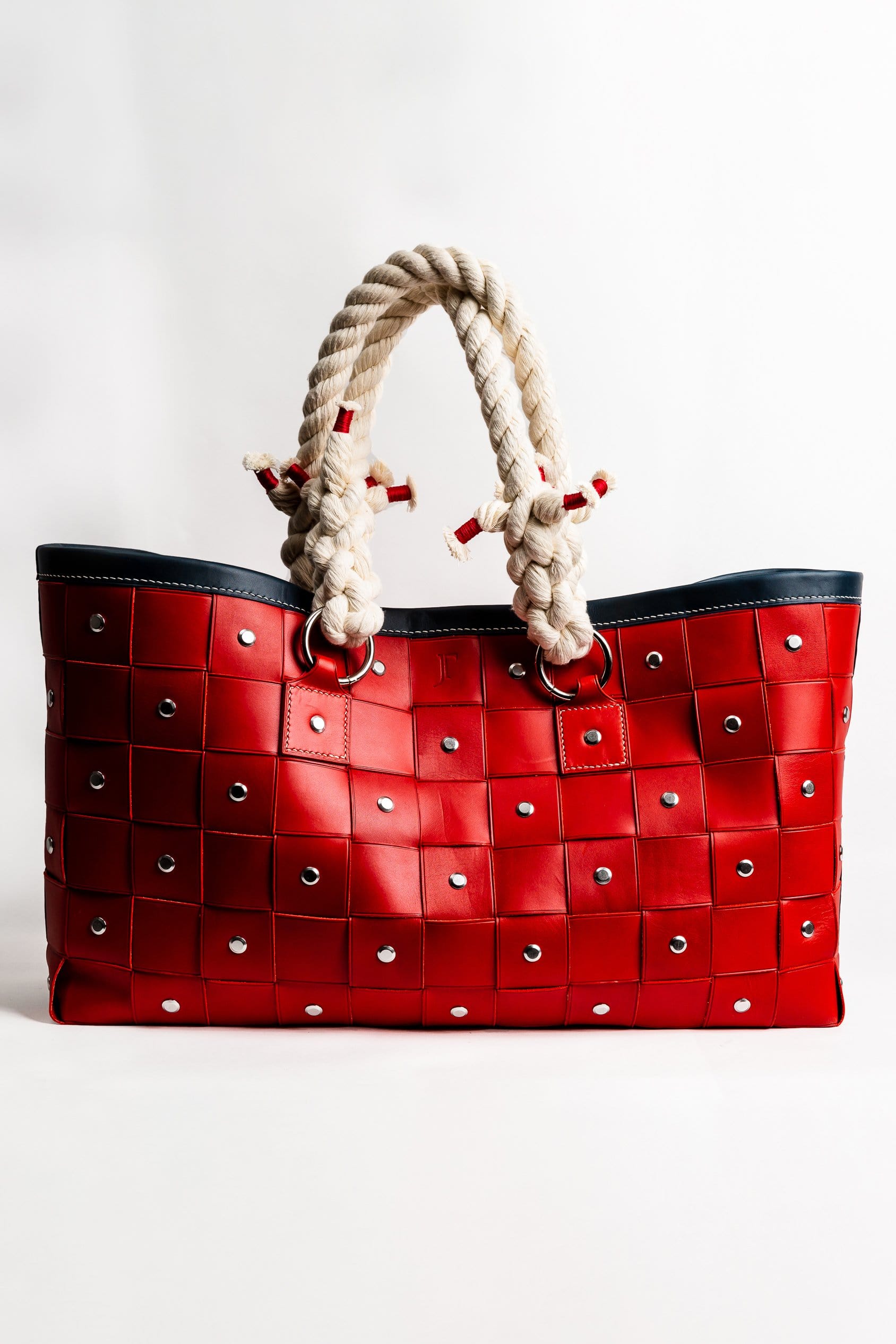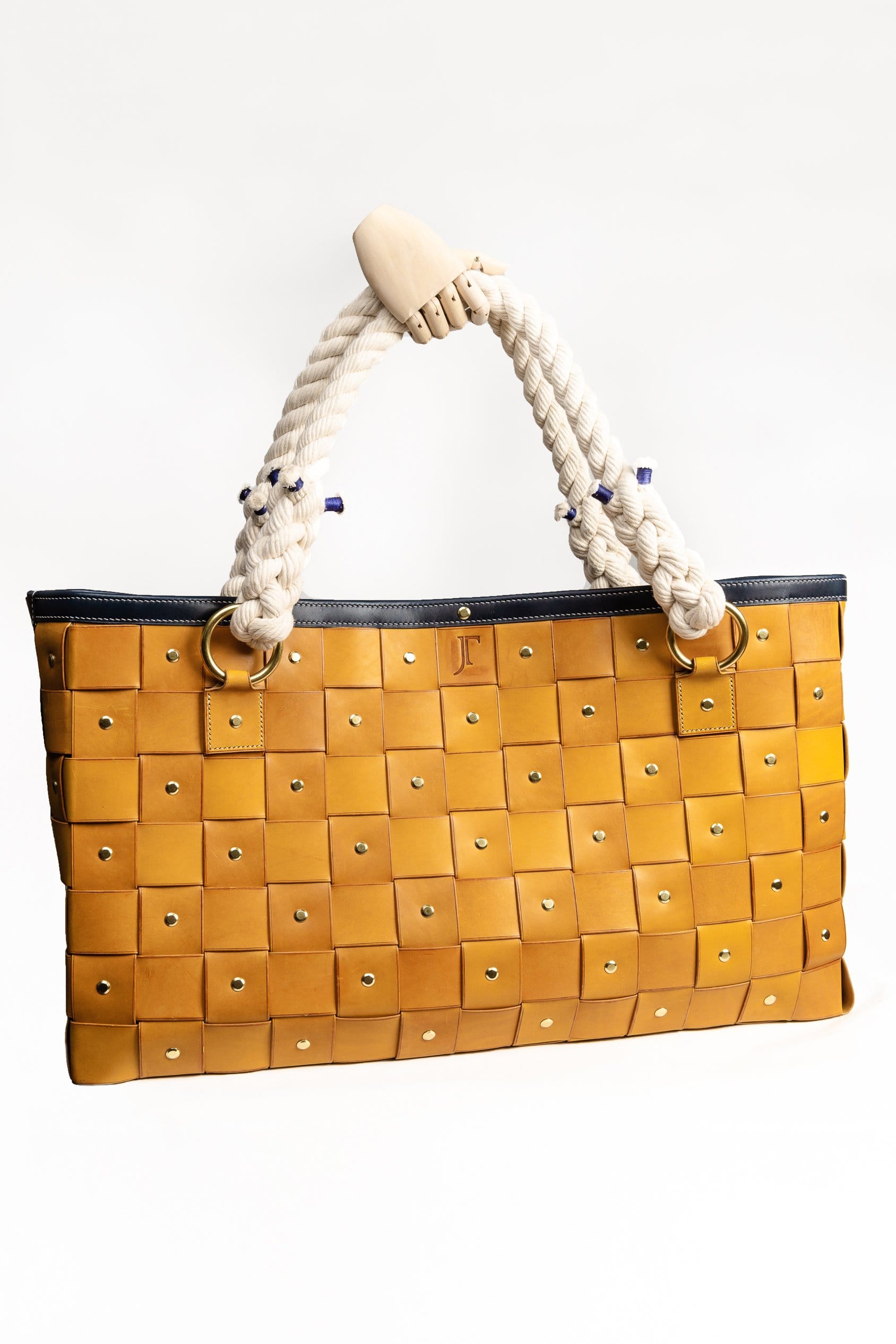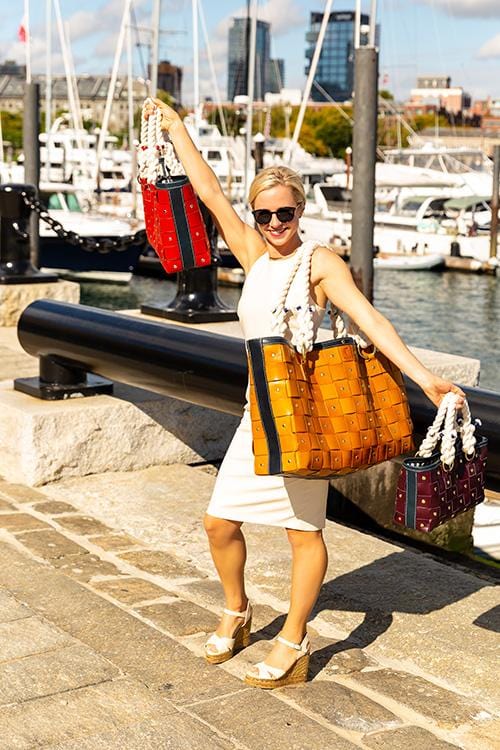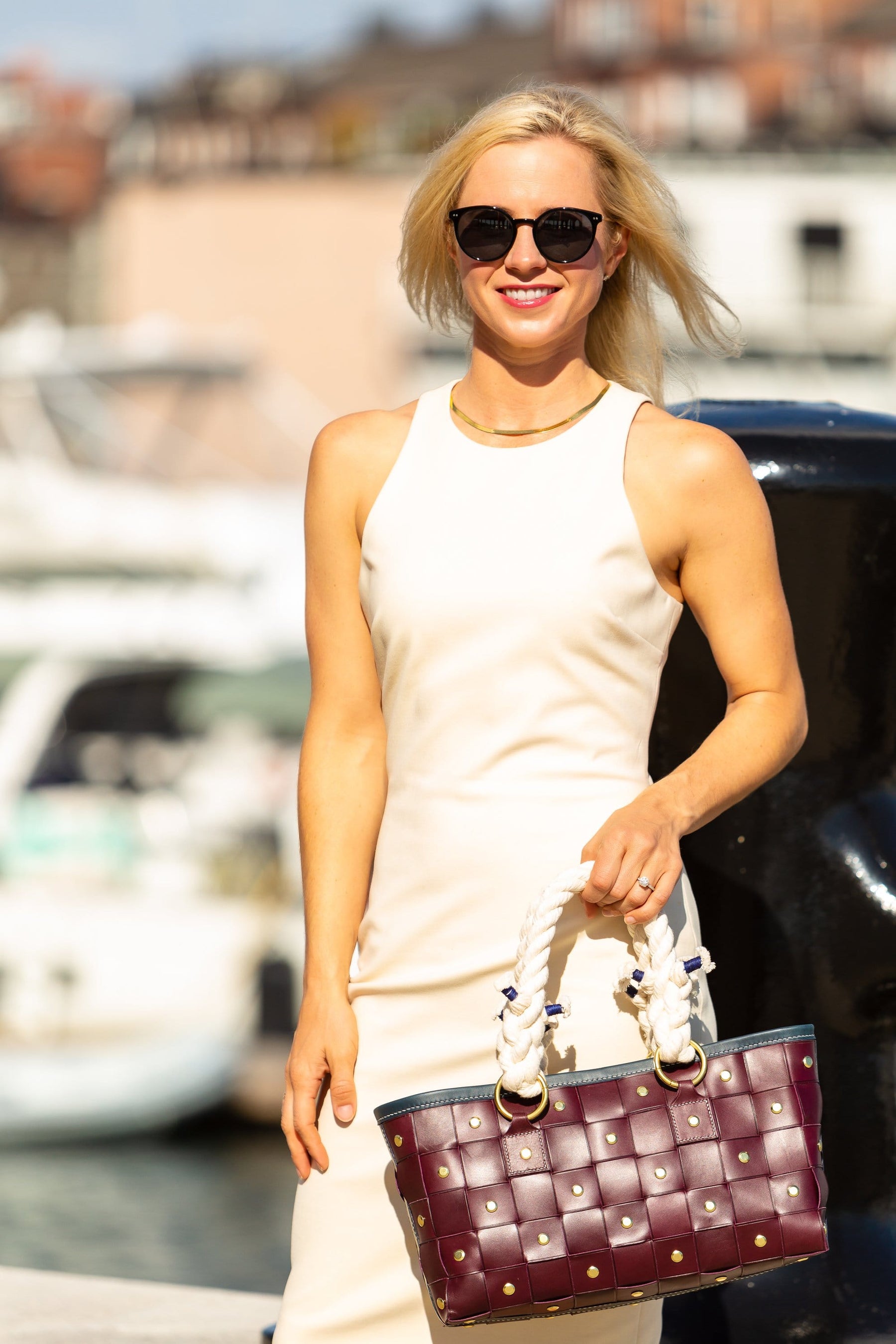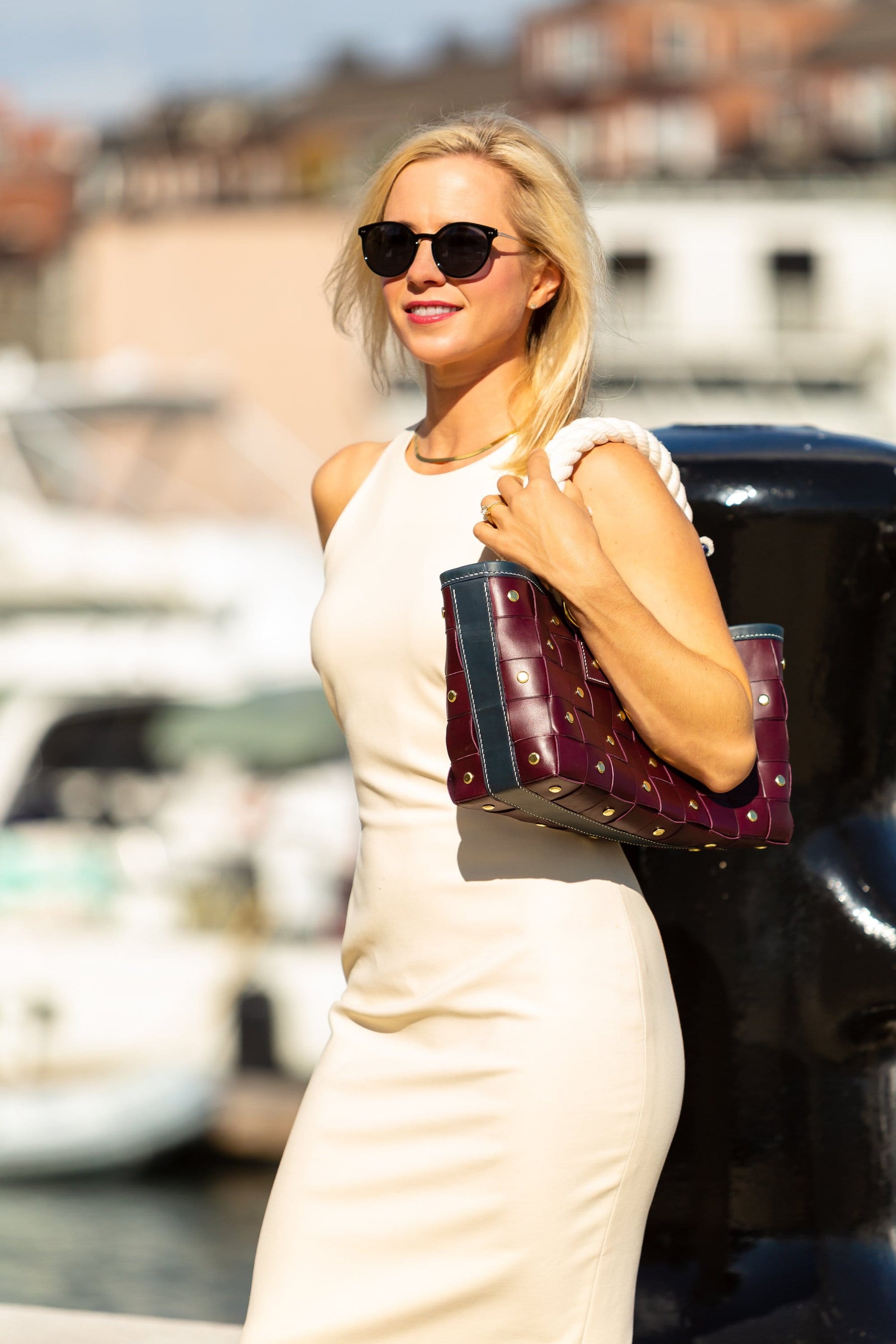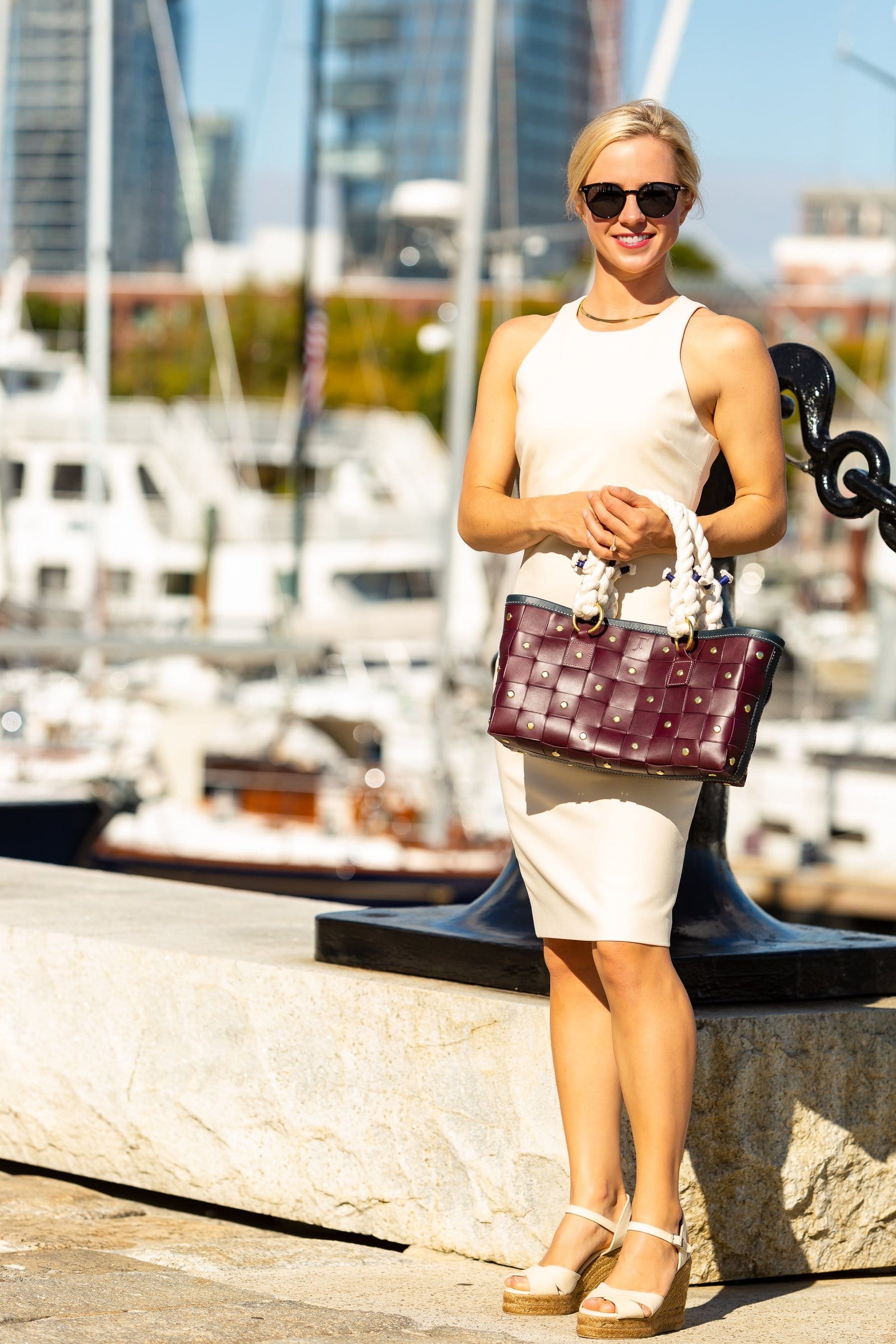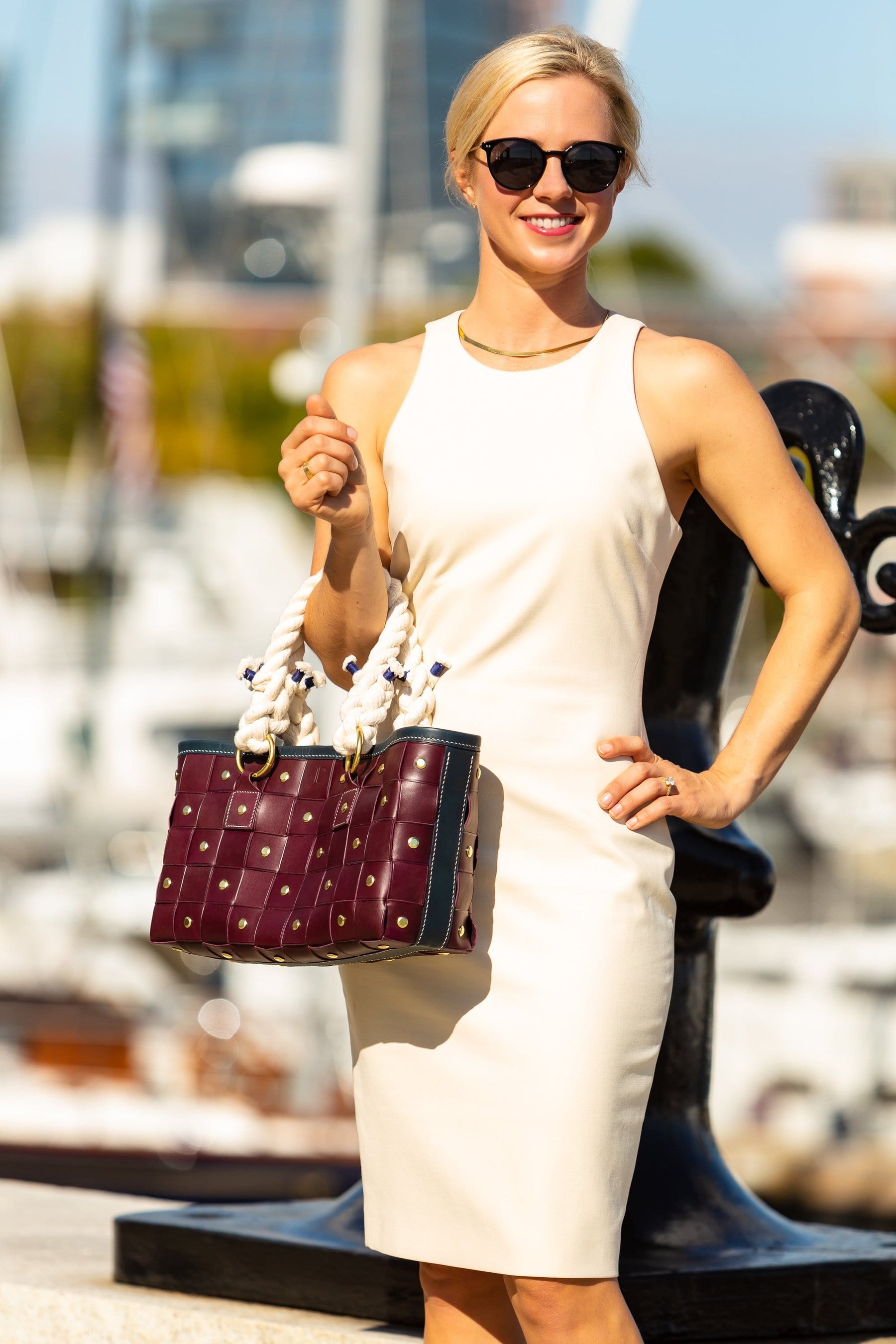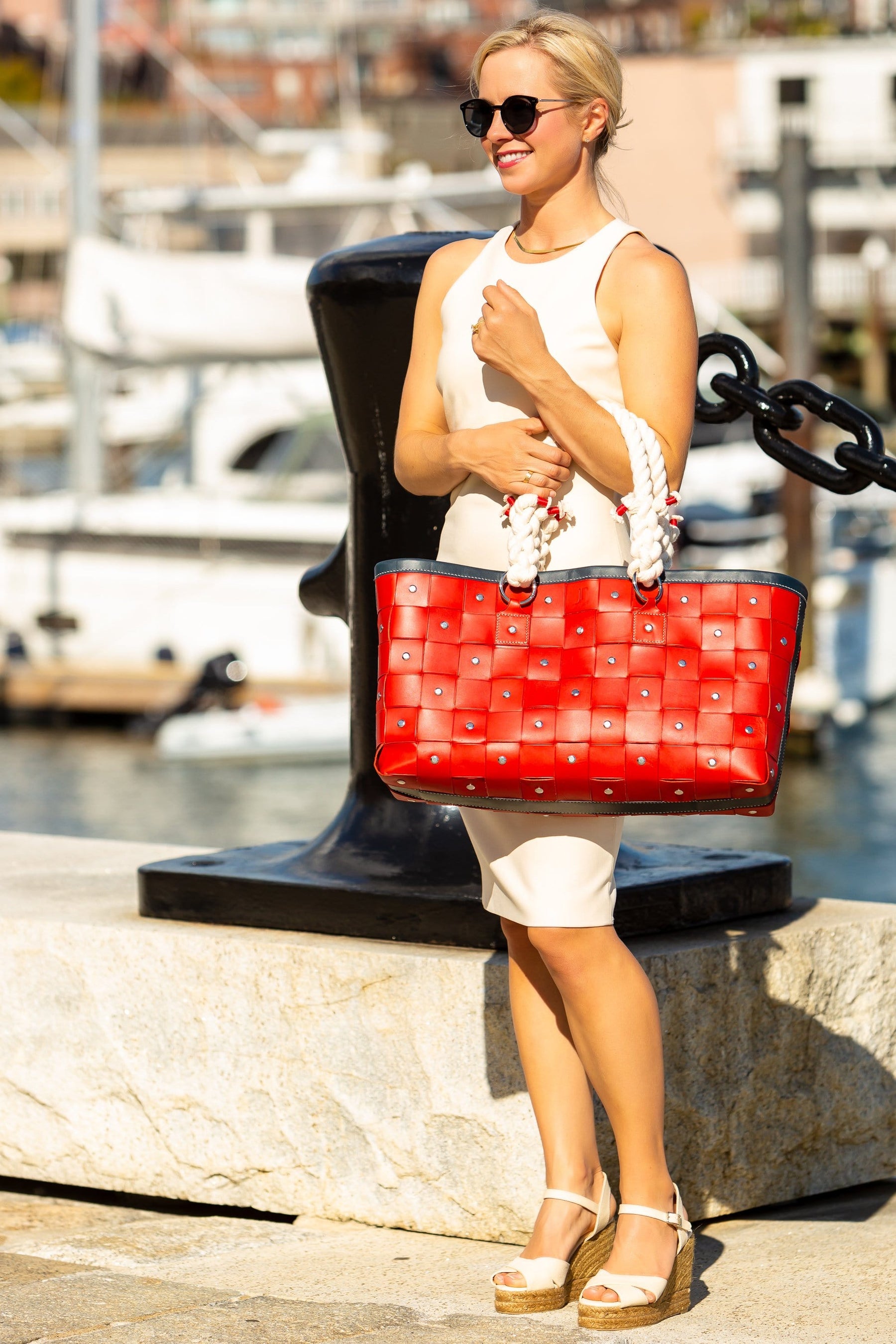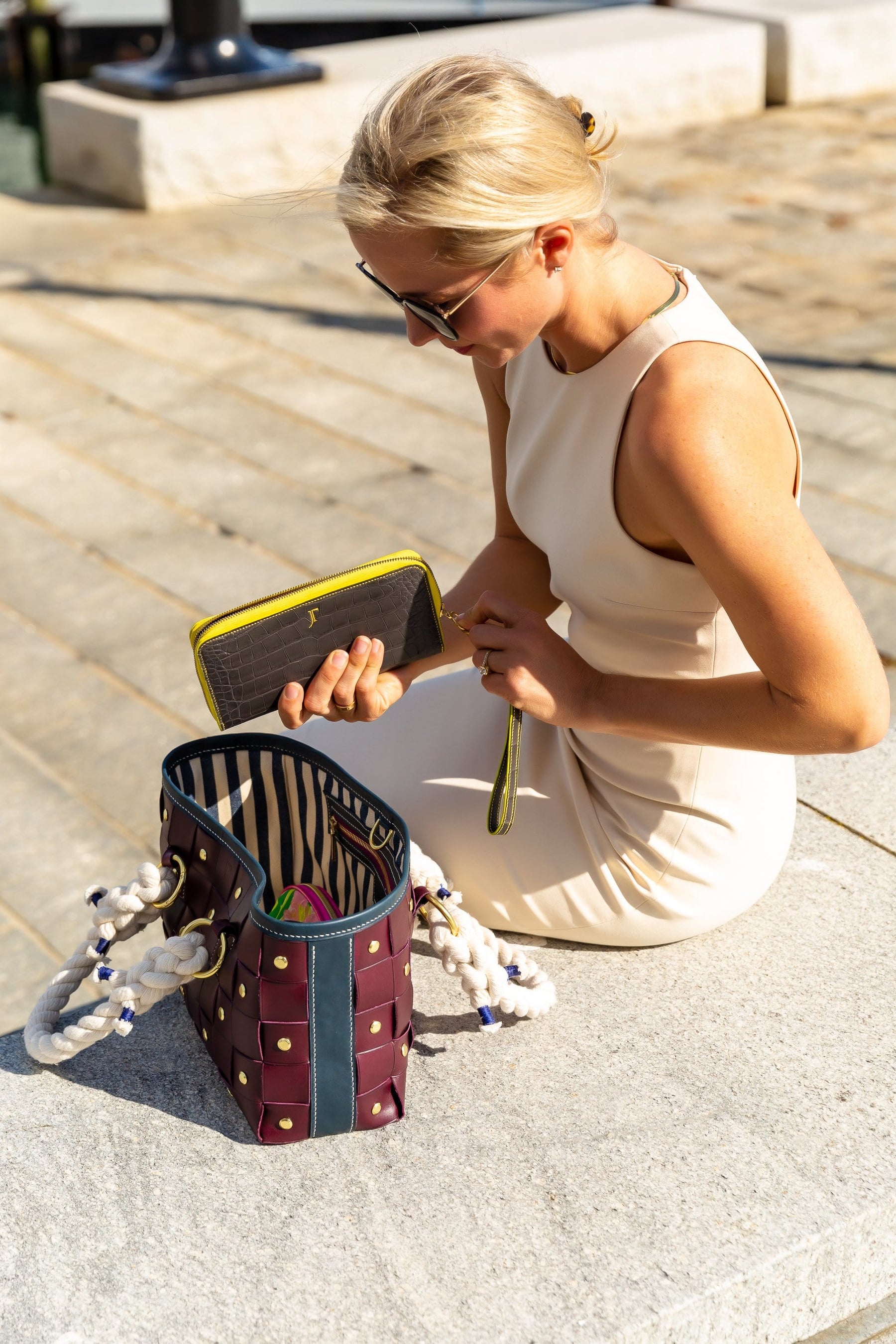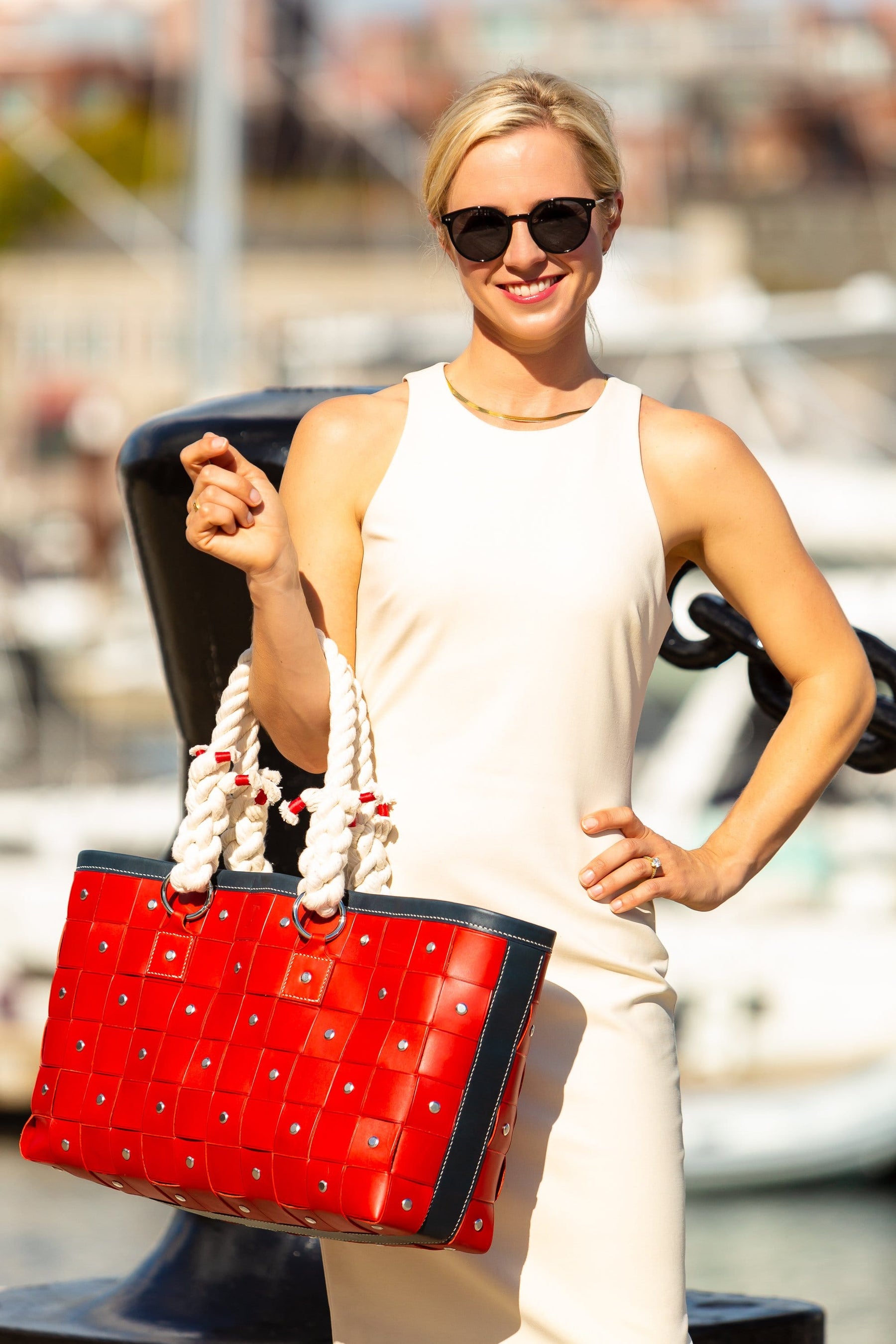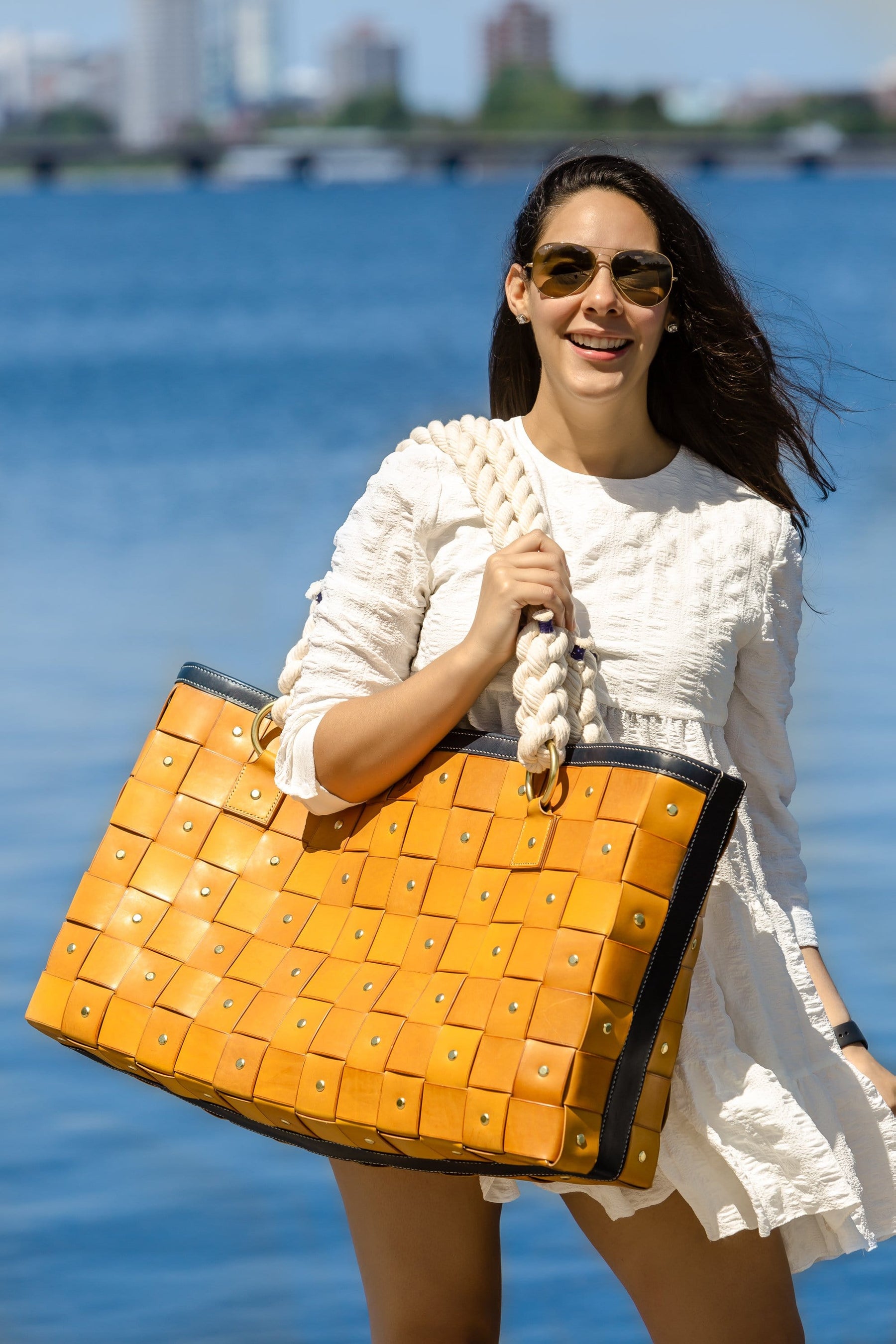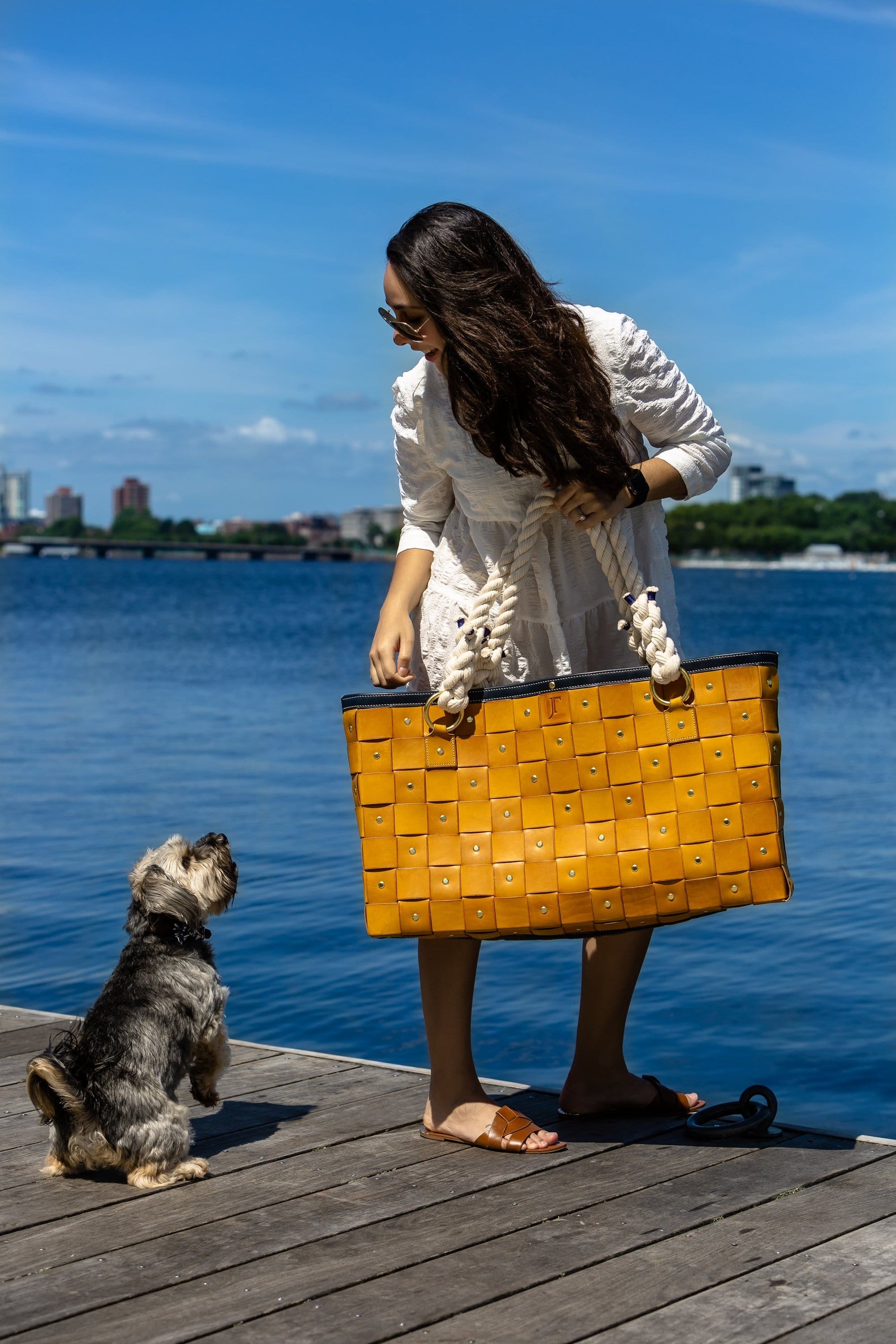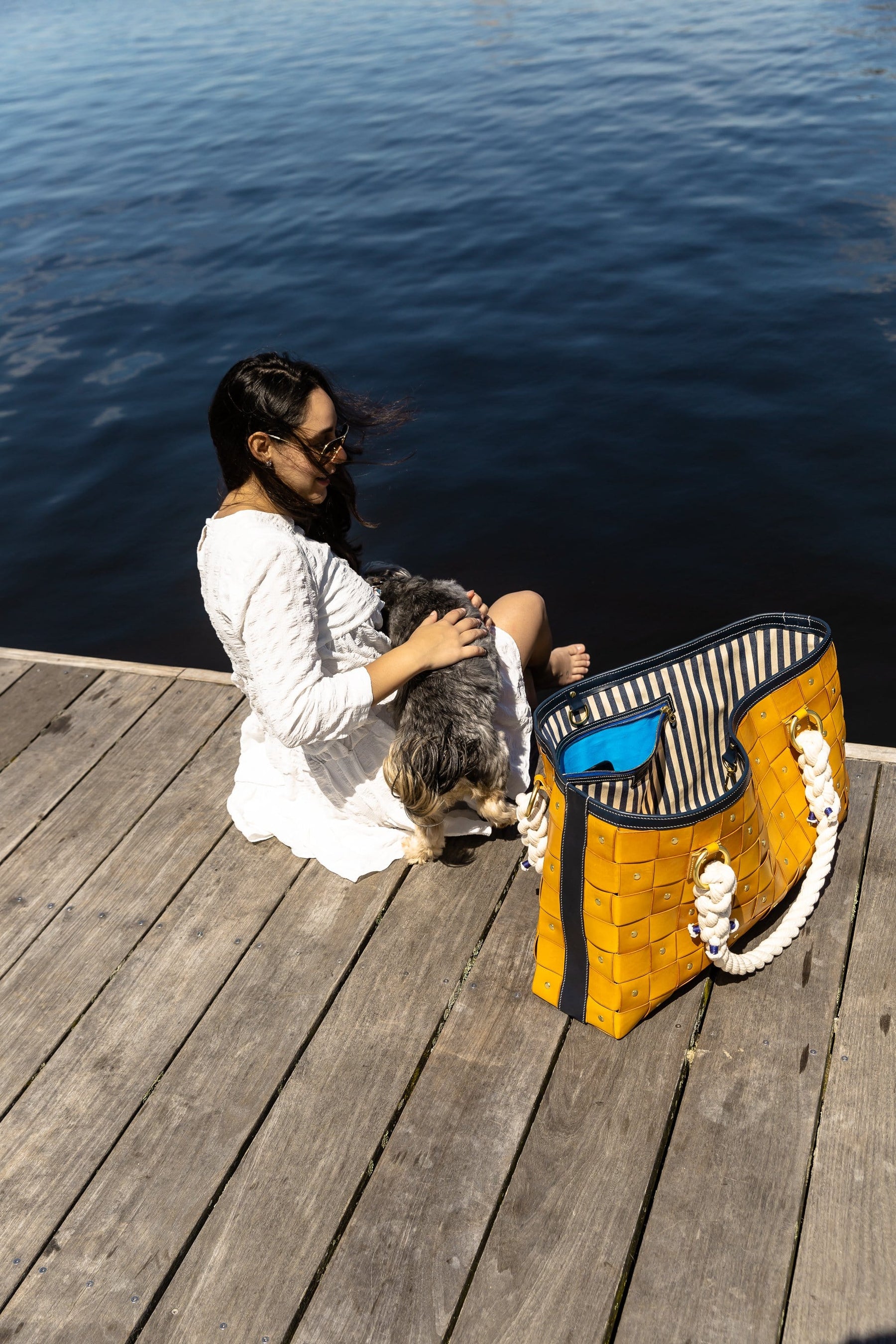 Bespoke - The Marina Bag
Summertime on the coast means one thing to lots of people, time on the water.  Whether that is at the shore, on the beach, or on the boat one thing is for sure a lot of time is spent around the water.
The Marina Tote started out as my interpretation of all the beach totes I remember as a kid and how huge they seemed to me.  It's combined with another summer memory basket woven items, old wicker chairs, rattan and alike.
Mix that all together with some of my modern style and you get this amazing woven leather bag.  Brass hardware and cotton rope handles complete that sense of being at the harbor amongst the boats.  Inside the bag is lined with a Navy and White Japanese striped sailors selvedge fabric.  The leather trimmed internal zip pocket is a bright sky blue cotton canvas which rounds out summer vibes of this bag.
Made to order in three sizes, The Dinghy, The Yacht, and The Ocean Liner.  The Dinghy is your everyday everywhere bag.  The Yacht is a great all purpose tote perfect from going from the office to drinks at the marina.  Finally the Super Tanker (pictured here) is the ultimate weekender tote.  Pack it to the brim with everything you need to sail away for a few days.  If you like to make a statement than this bag is for you!
In addition to three sizes bag will be available in several color options, and the option of having Natural Brass or Nickel Plated Brass hardware.  The leather for this bag is all premium American and Italian Vegetable Tanned Cowhide which will patina with use.
Features:
All leather woven construction
Brass chicago screws at weave intersections

Natural Cotton 3 strand rope handles with brass rings for bag attachment

Cotton Canvas lining material (Japanese Striped Sailors Selvege if available)

Internal cotton canvas zip pocket

Swivel clip and D-Ring top closure
Sizes:
The Dinghy - 13.5"L x 11.25"H x 4.5"W
The Yacht - 19.25"L x 11.25"H x 5.25"W
The Ocean Liner - 26"L x 15"H x 6"W
NOTES:
The pricing for this bag is based on Wicket & Craig English Bridle leather.  Other leathers can be used at request at additional cost.  
Finished Pieces
The Marina Bag