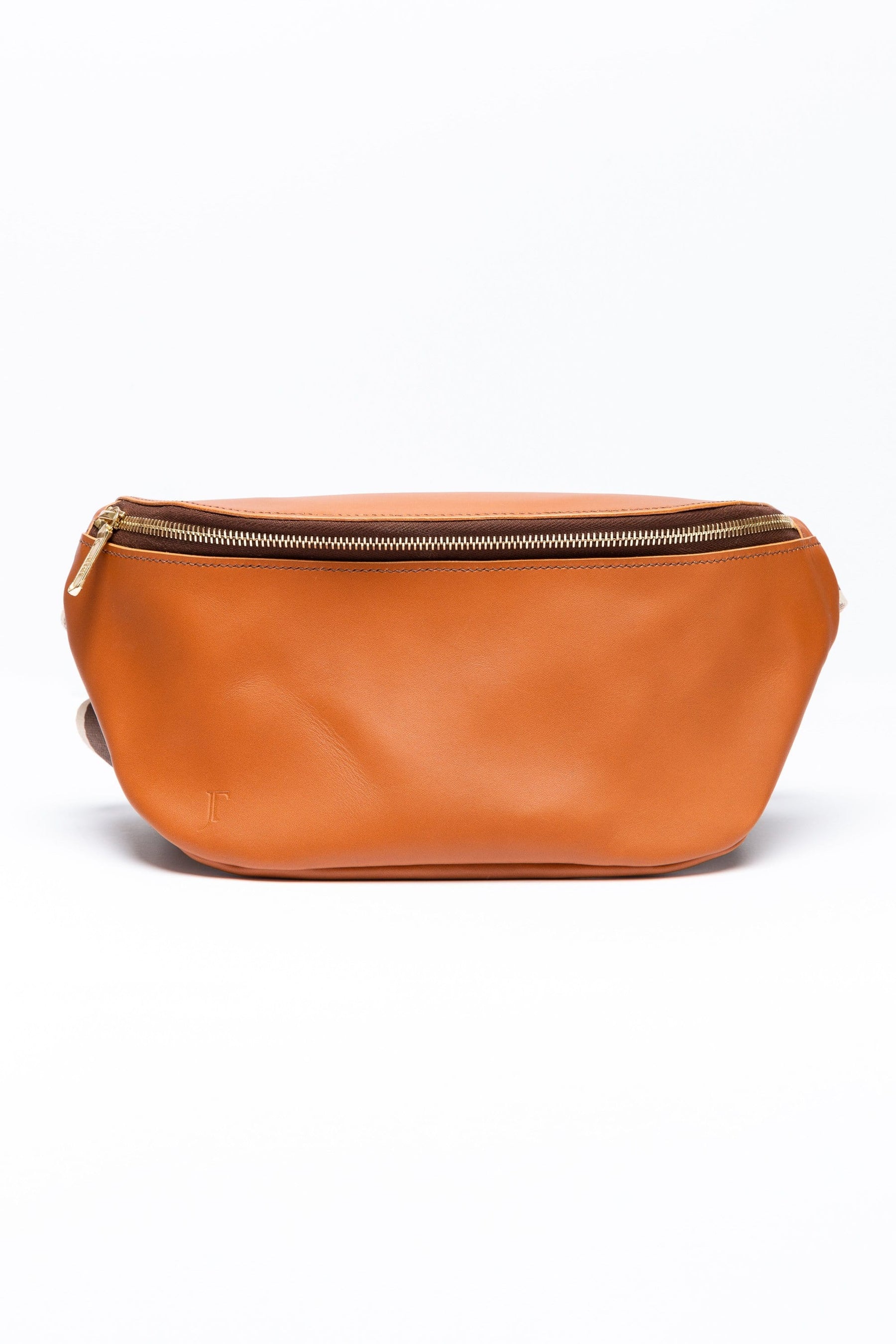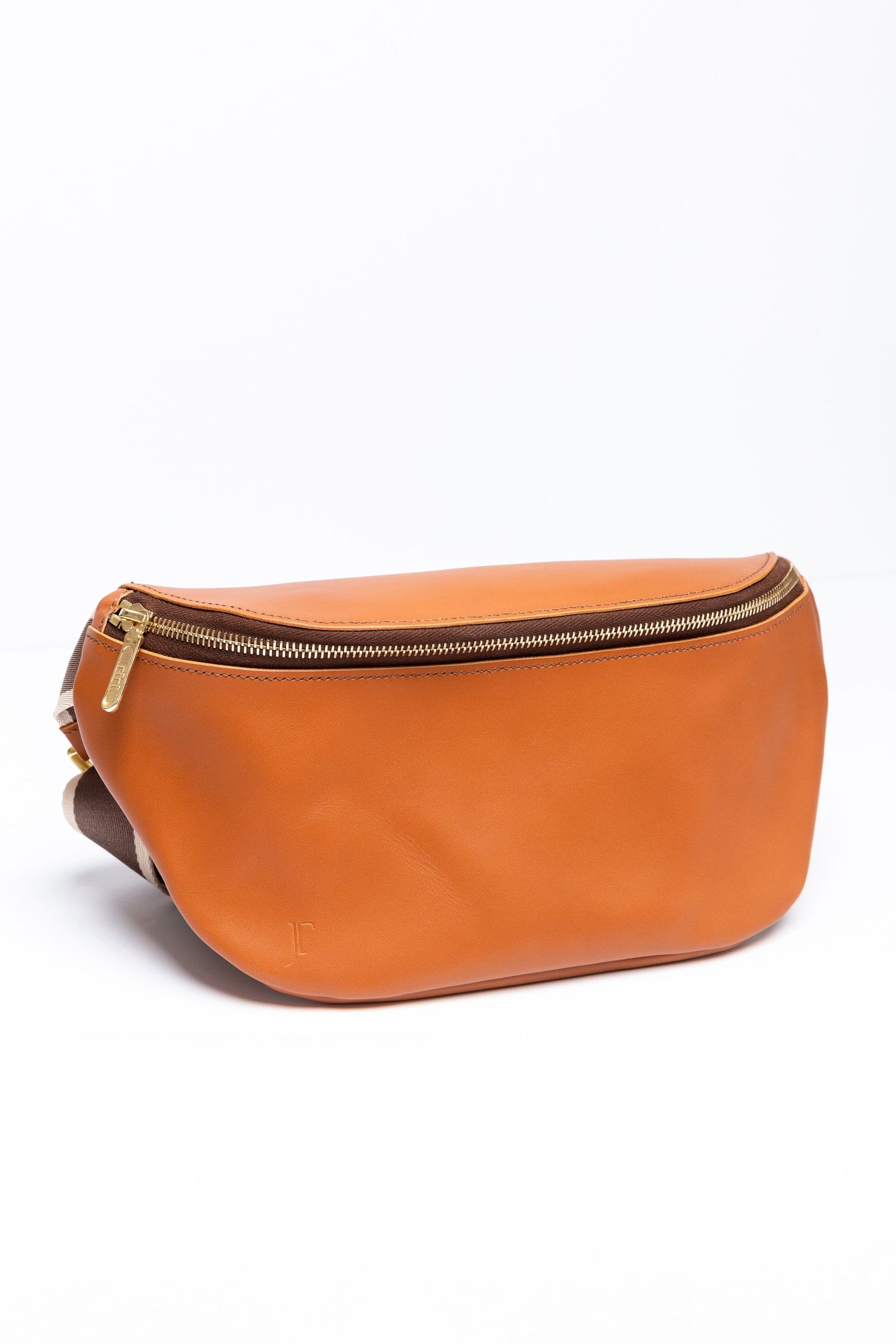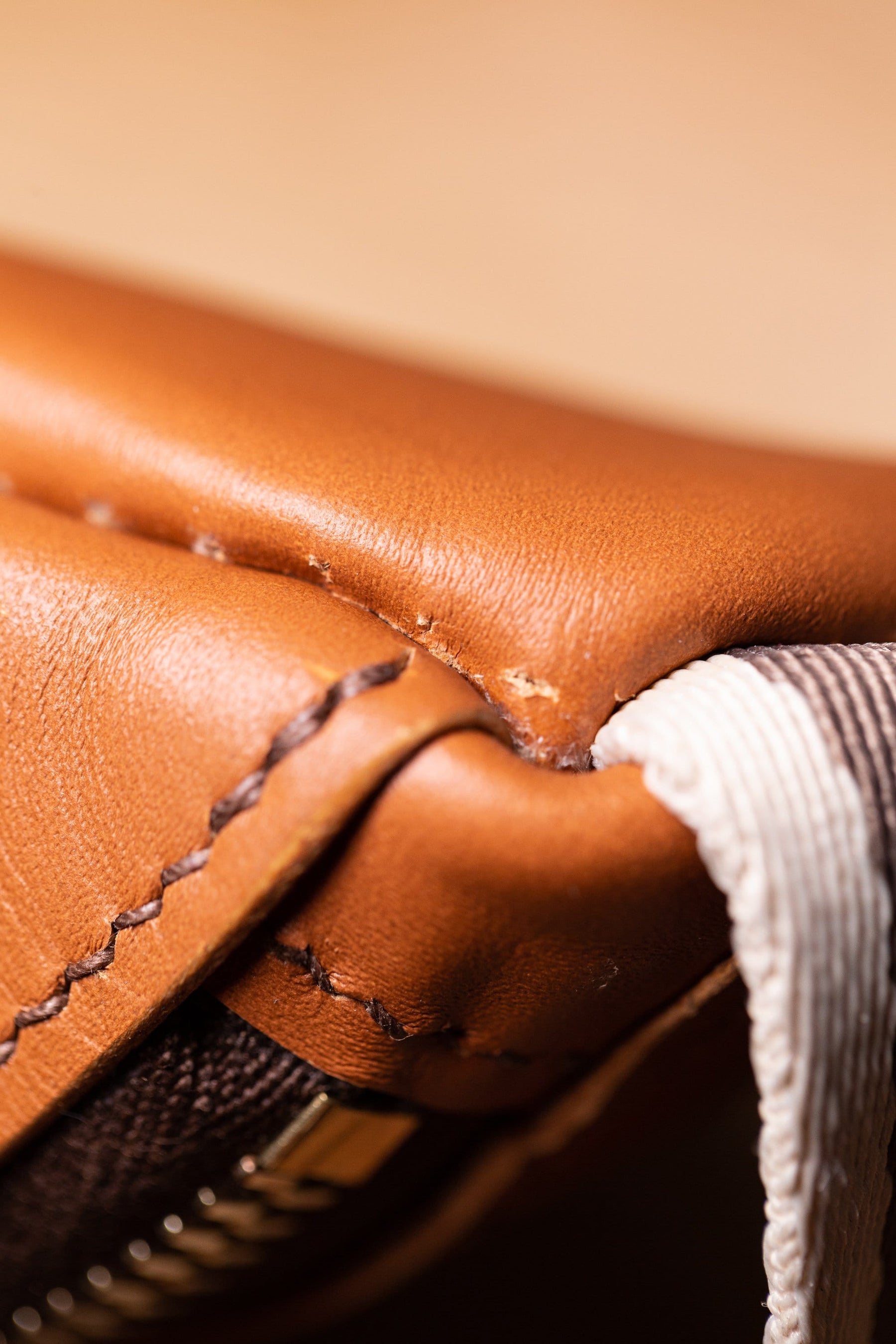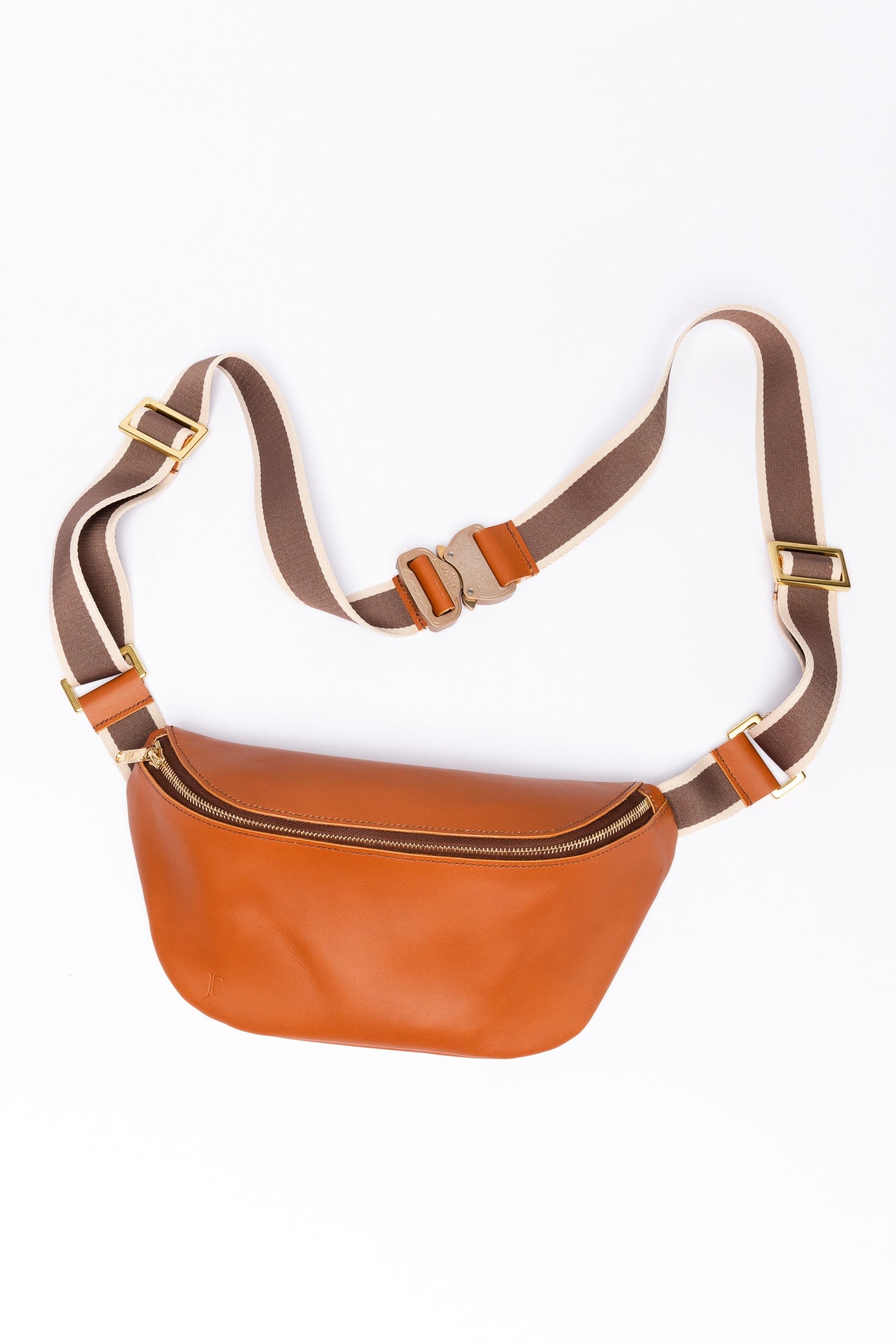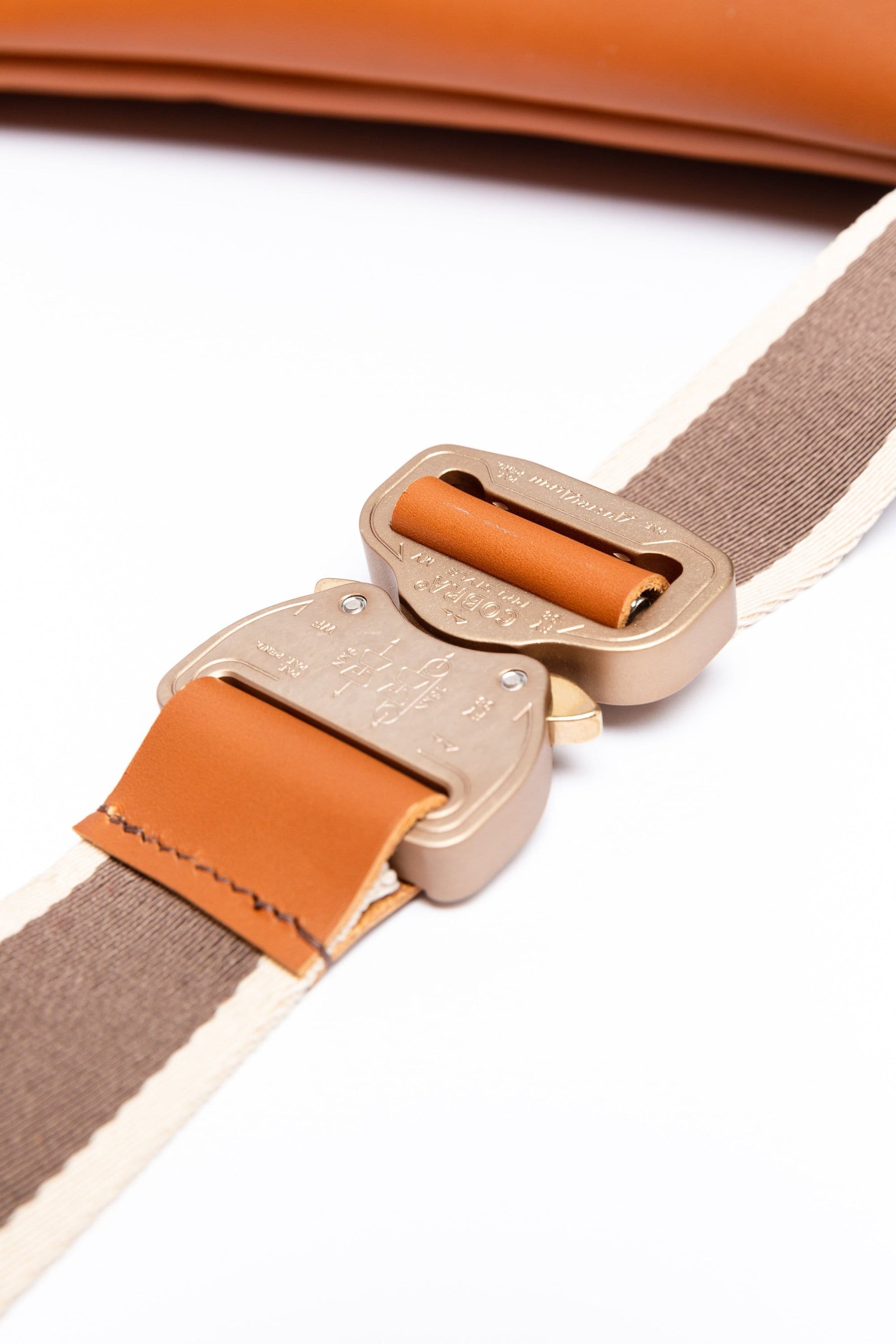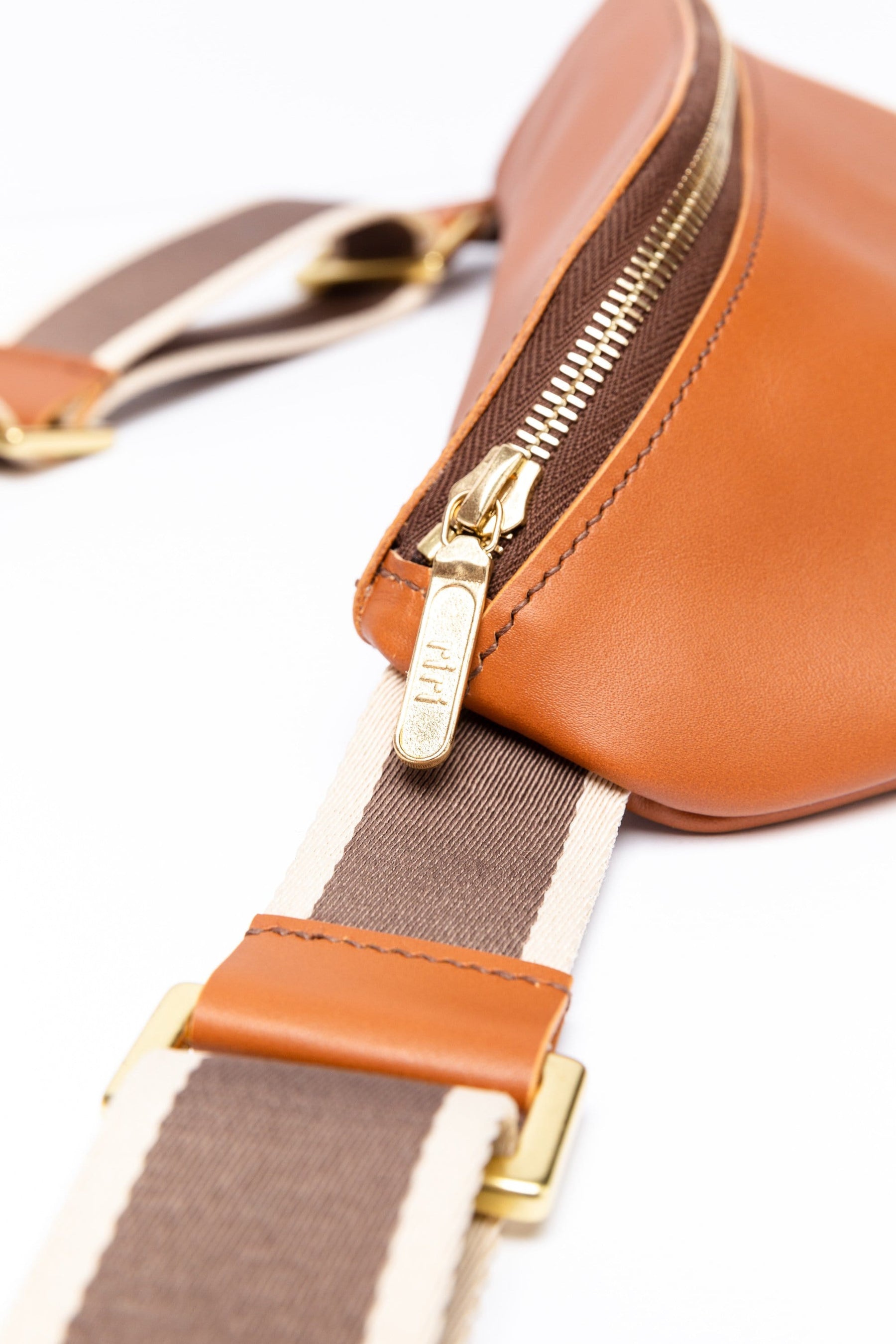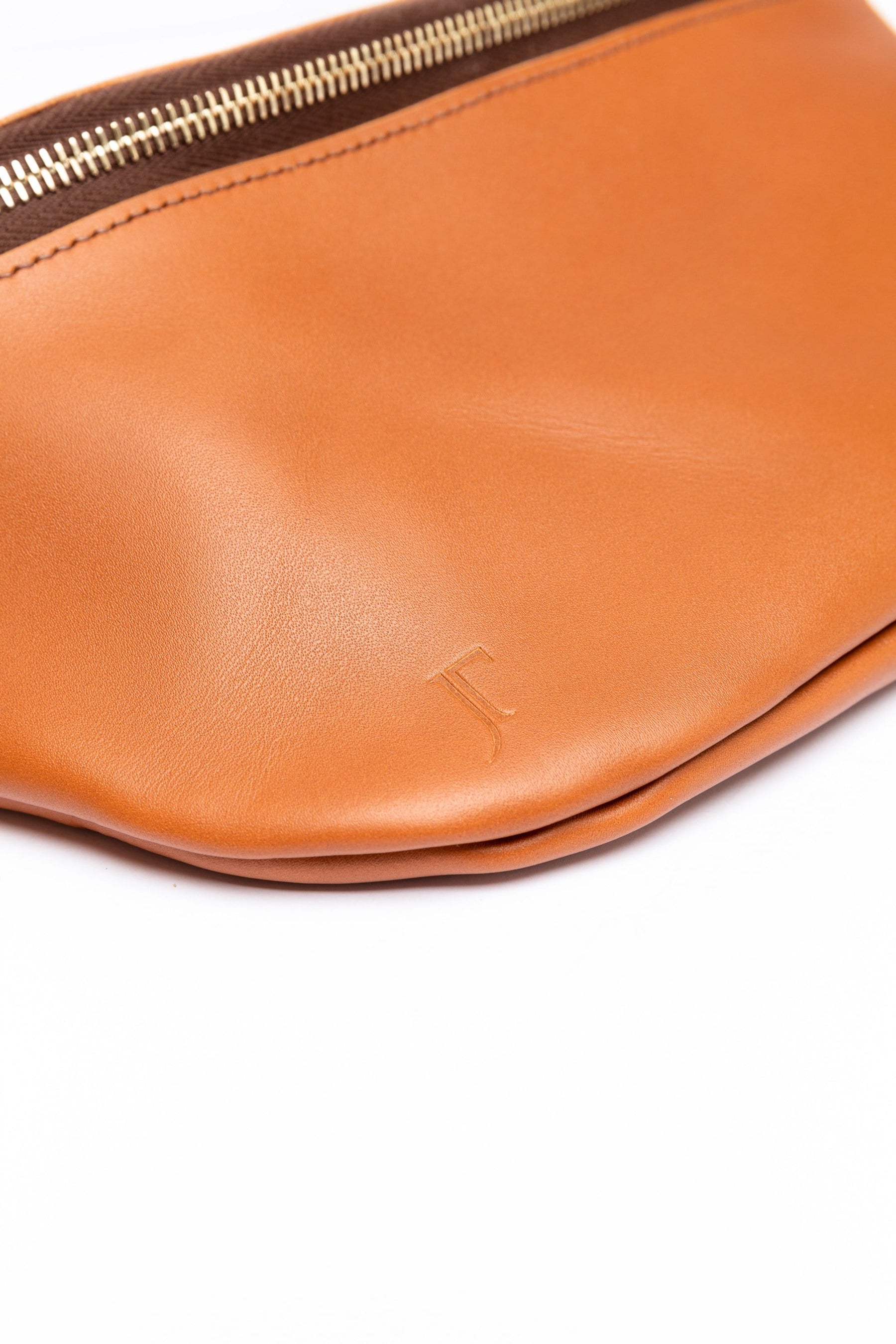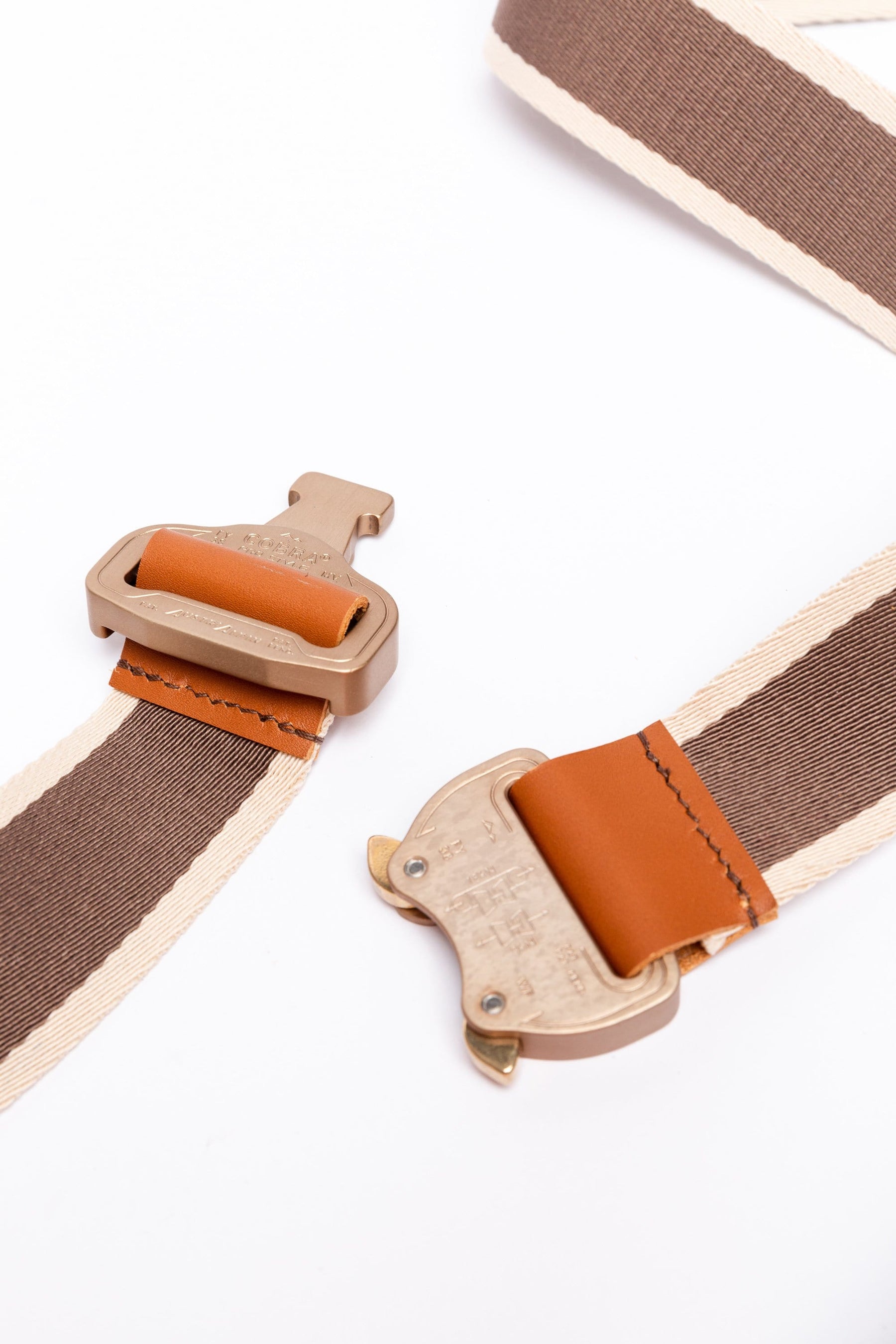 SAMPLE - The Fort Point Fanny Pack - Cognac Vachetta Calfskin
Only 1 unit left
Call it a fanny pack, a bum bag, a belt bag, just don't call it tacky because its anything but!  The Fort Point Fanny Pack, takes the humble pack and elevates it to the heights of true luxury fashion.  Hand crafted one at a time from the highest of luxury leathers this bag is ready to carry your essential everyday carry items and help keep your pockets clear of clutter.

Shown here in a Luxury Vachetta Calfskin, in Cognac. It has a Chocolate Brown French Goatskin interior.
This is a sample bag.  It is hand stitched and when stitching it together a couple of the pre punched stitch holes were missed towards the outer edges of the top seam.  The bag is totally functional but a couple small holes can be seen if really looking for them.  My mistake equals your savings.
 It Features:

Luxury Leather, fully lined

Traditional hand sewn saddle stitched seams with Linen Thread
Premium Swiss RiRi zipper.
Solid Brass or Polished Nickel Hardware
High end cotton or nylon webbing
Cobra Buckle quick connect buckle
Dimensions:
Approx. 13" L x 6" W x 2" D