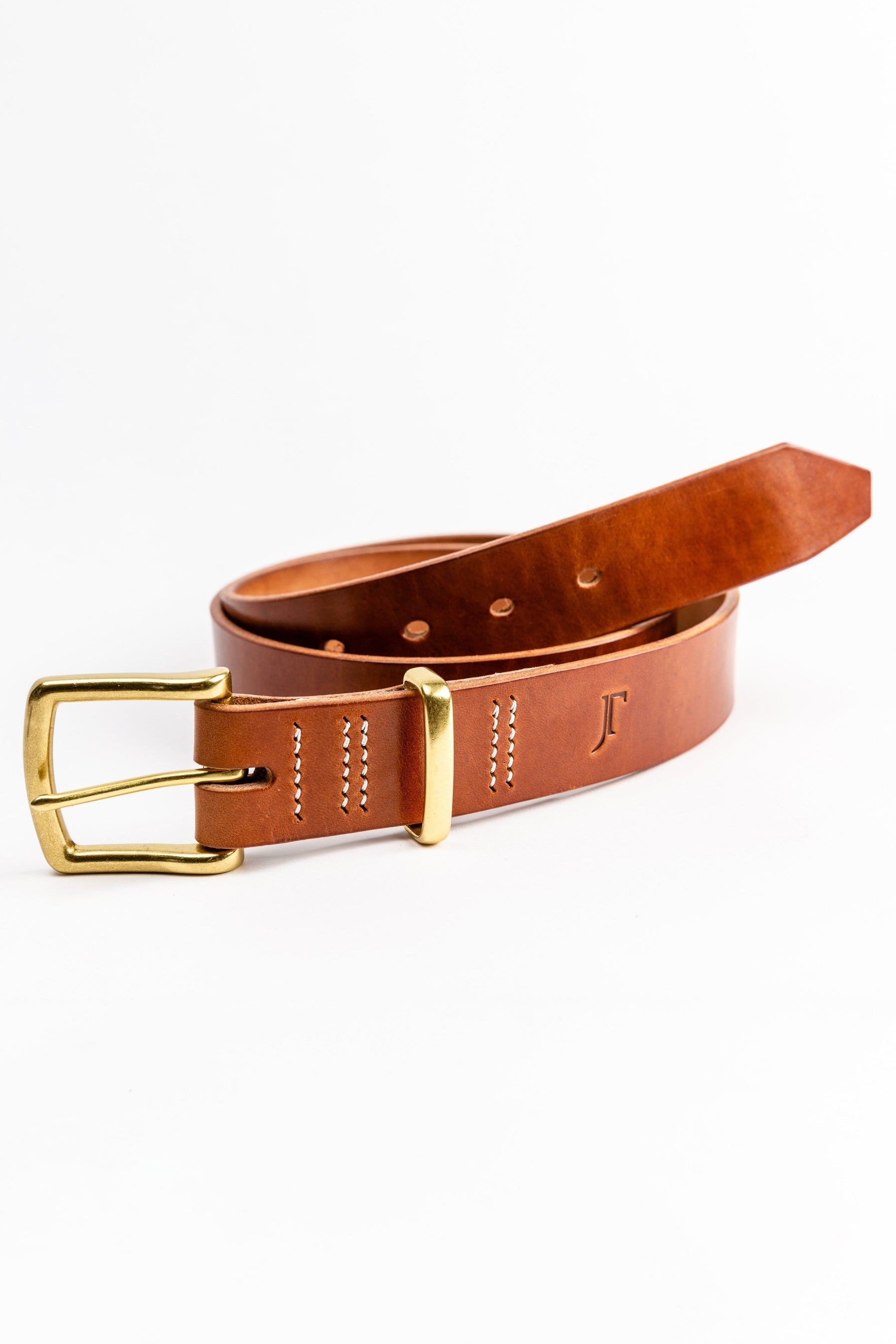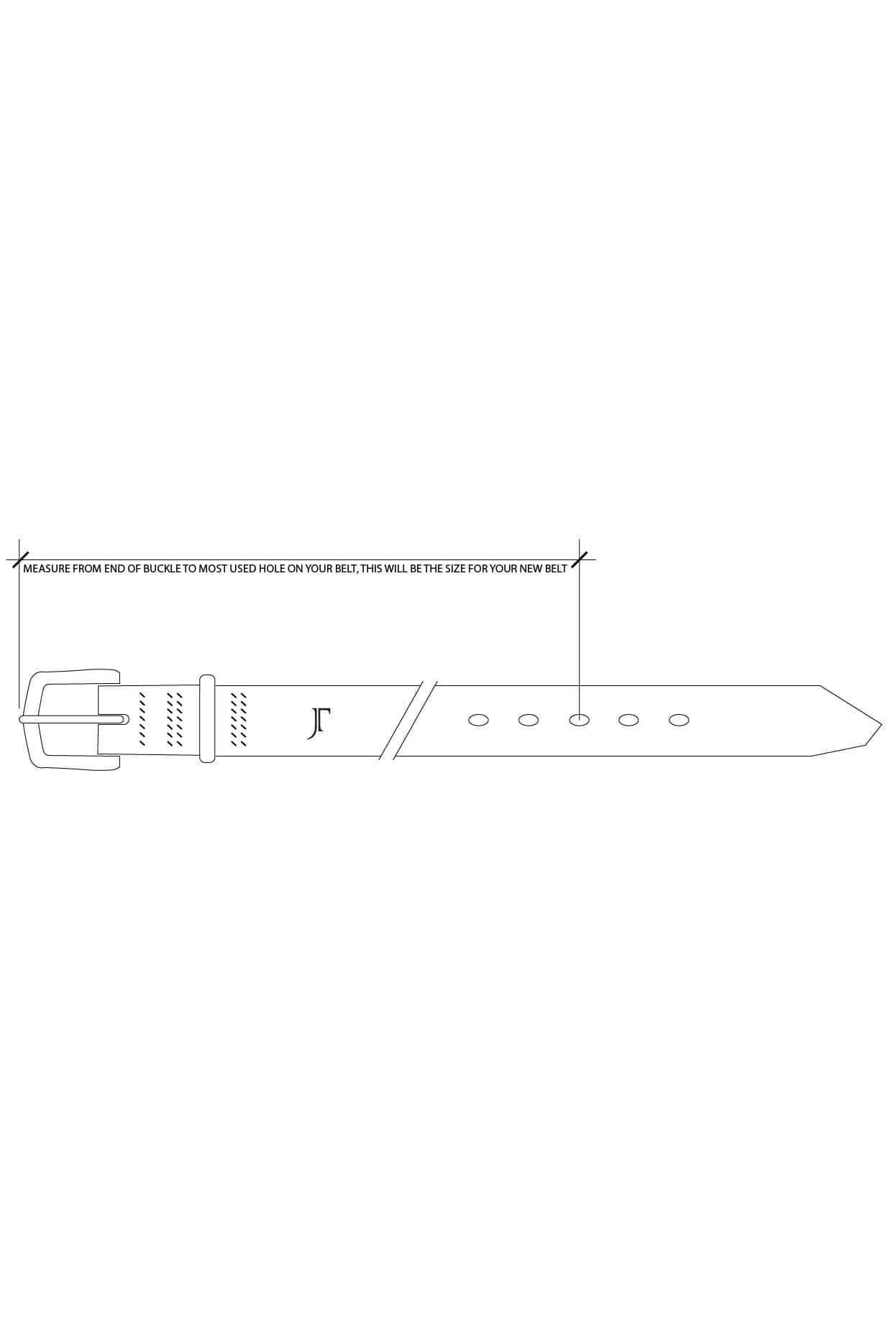 Samples - Everyday Belt - Buck Brown Harness
Only 1 unit left
This is the everyday belt.  Whether you are on the jobsite, in the office, going out to dinner, this belt can serve all you needs.  Made from some of the highest quality cowhides in the world and coming in at a whopping 10-12 oz. in weight these belts will last you a lifetime.  To finish them off there is a solid brass buckle and keeper to class it up even more.
These two belts are made from Wicket & Craig Harness leather in their amazing Buck Brown color.  They are also samples as they were made both for product shots and to test out some stitching and thickness settings.
Notes:
Please note that I do not make my belts sized in a traditional store sizing.  They are made based on how you wear your belt.  So before purchasing, please measure your actual belt.  Measure from the end of the buckle to the hole you use the most on your belt.  That is how I size, I make that number the middle of 5 adjustment holes providing you optimal fit as weight fluctuates.