The Ramzy Card Wallet
bespoke options
For this Bespoke wallet, choose your desired leather/price point for checkout. Within 24hrs, I will follow up in an email to begin the process with you. For this wallet you get to choose the following.

Leather type as well as colors for the outside and inside of the wallet. The thread color and the edge paint color (if there is edge paint).

*Bespoke items are made to order and lead times vary depending on item and workload. Feel free to email prior to purchase for more information.
PLEASE NOTE: If you would like bespoke products made from Alligator or Crocodile please contact me via email first. Prices vary too widely to post a price here.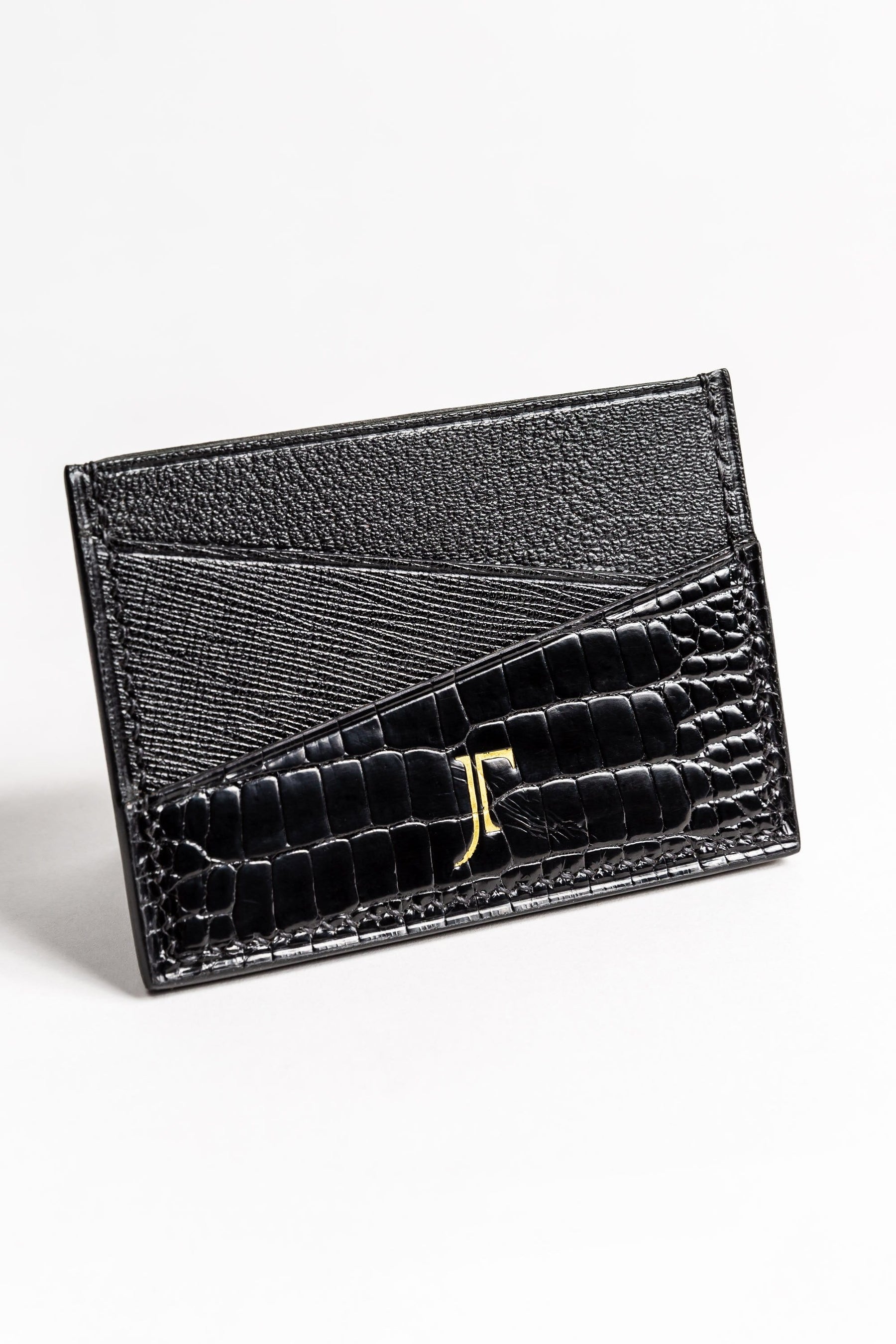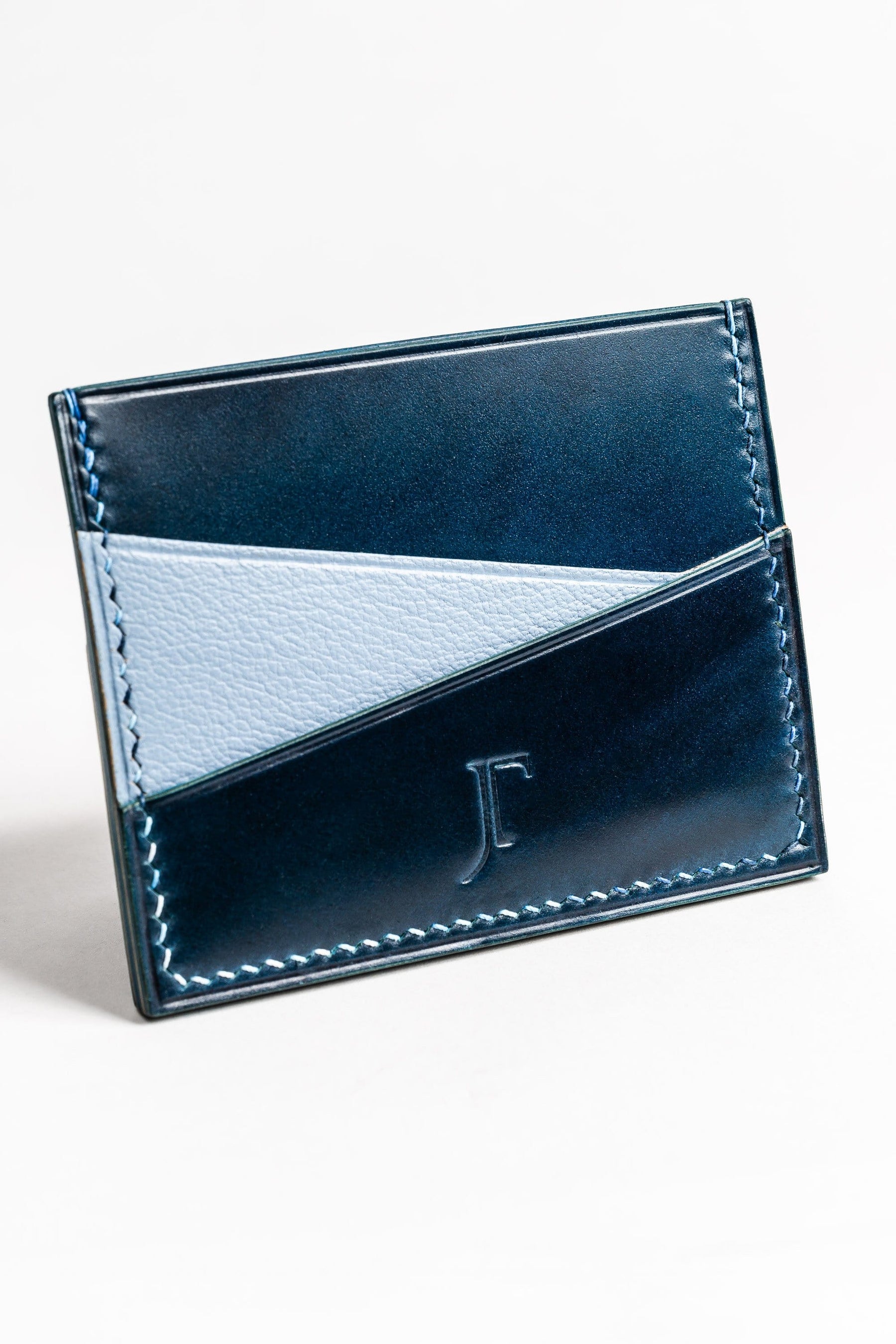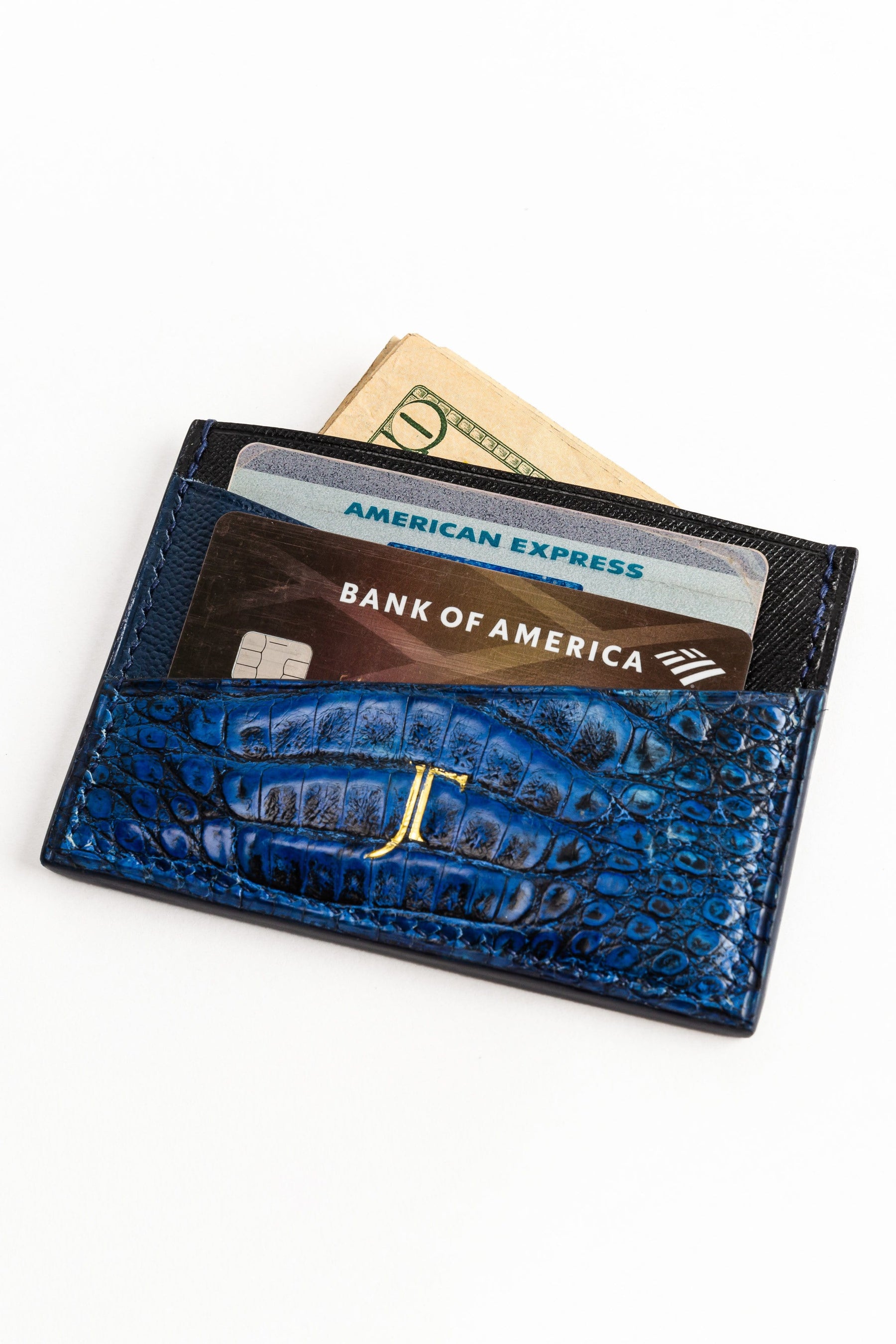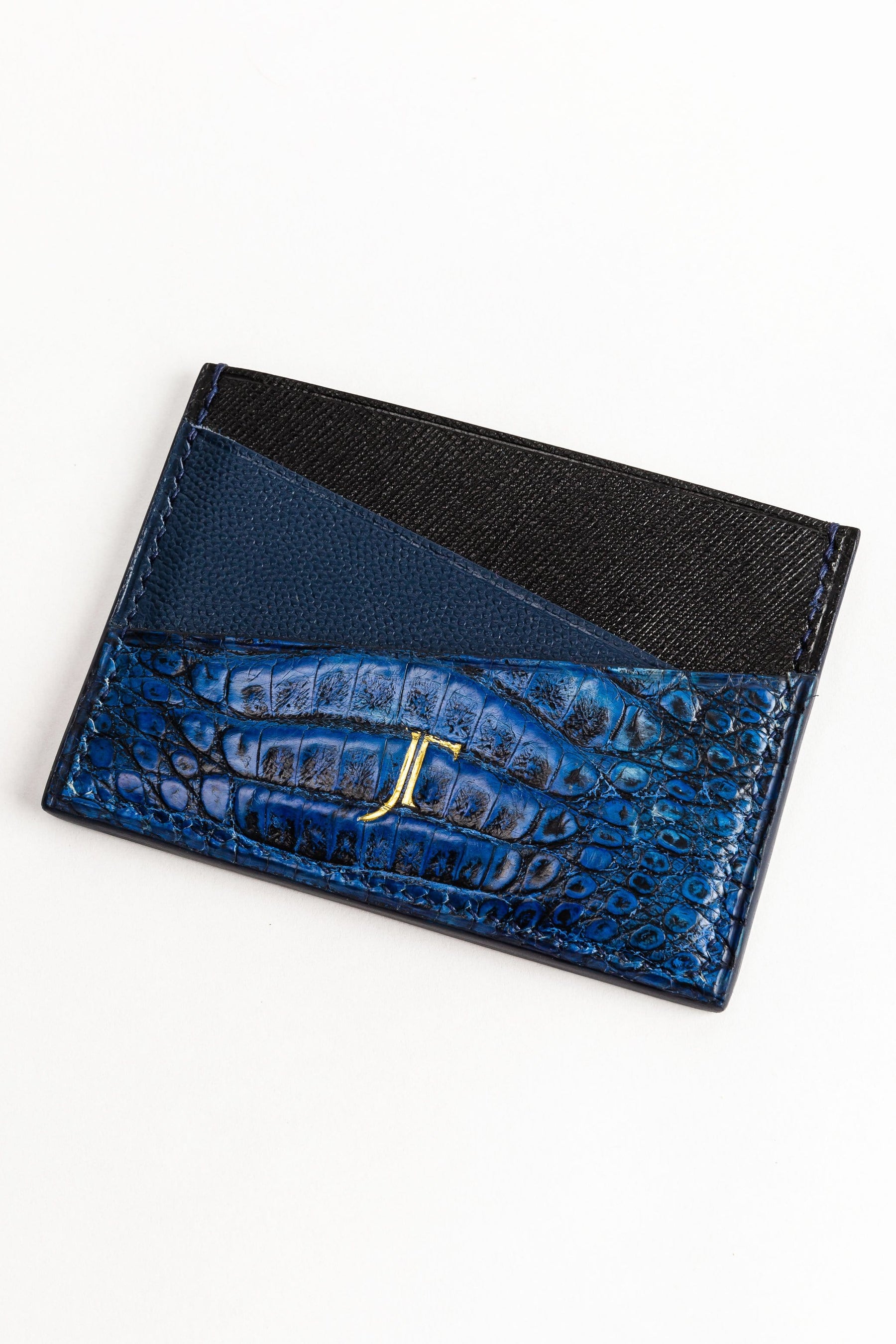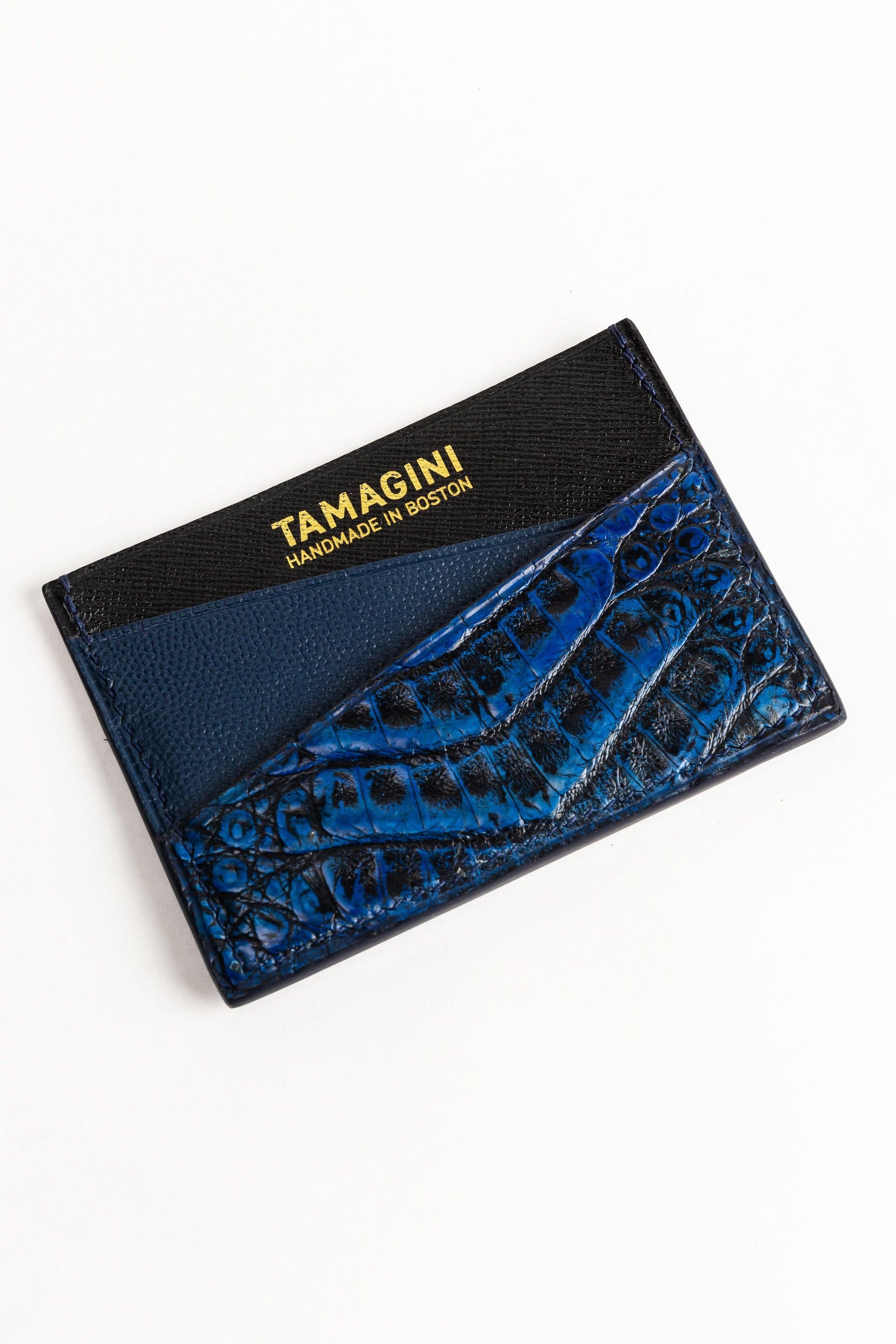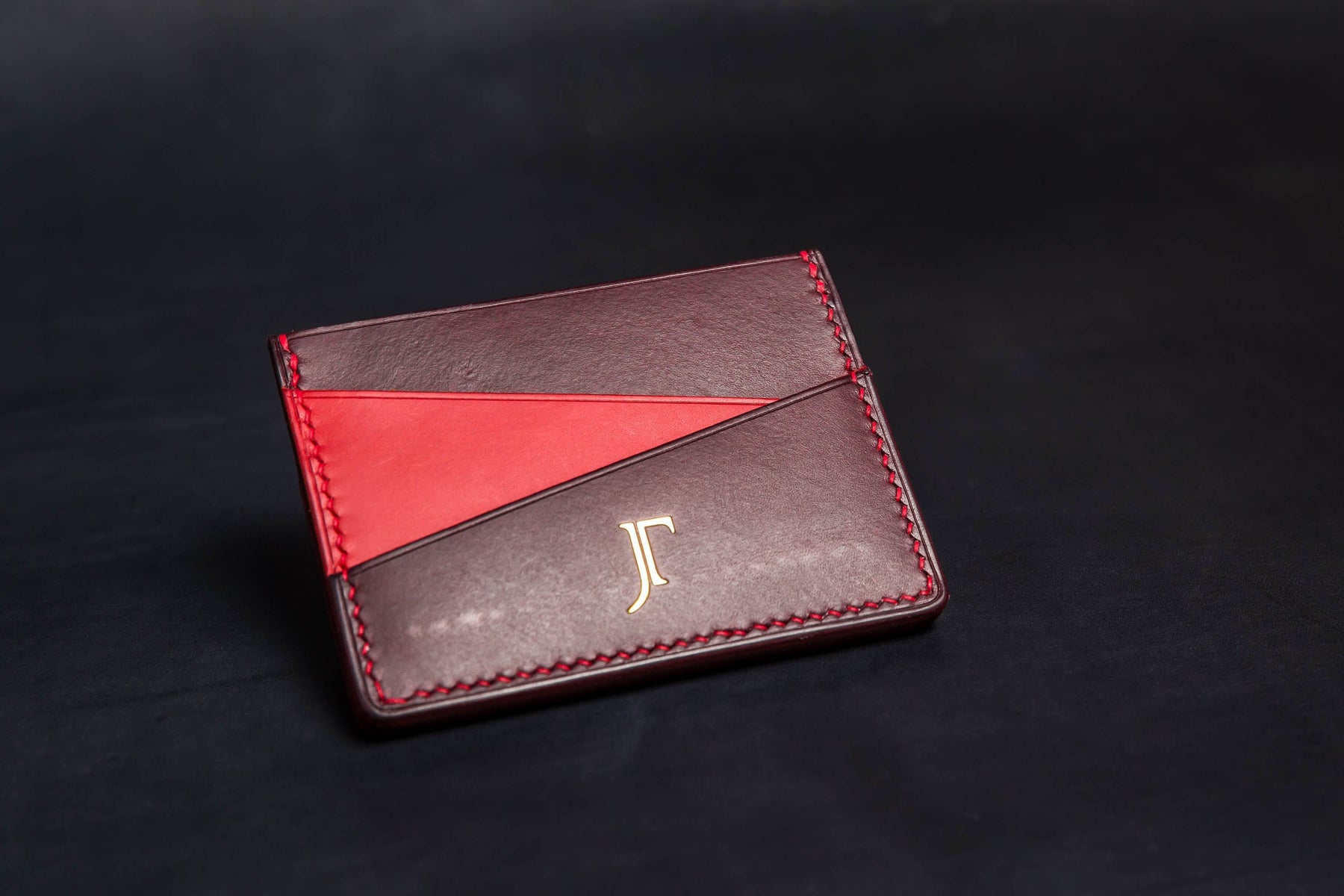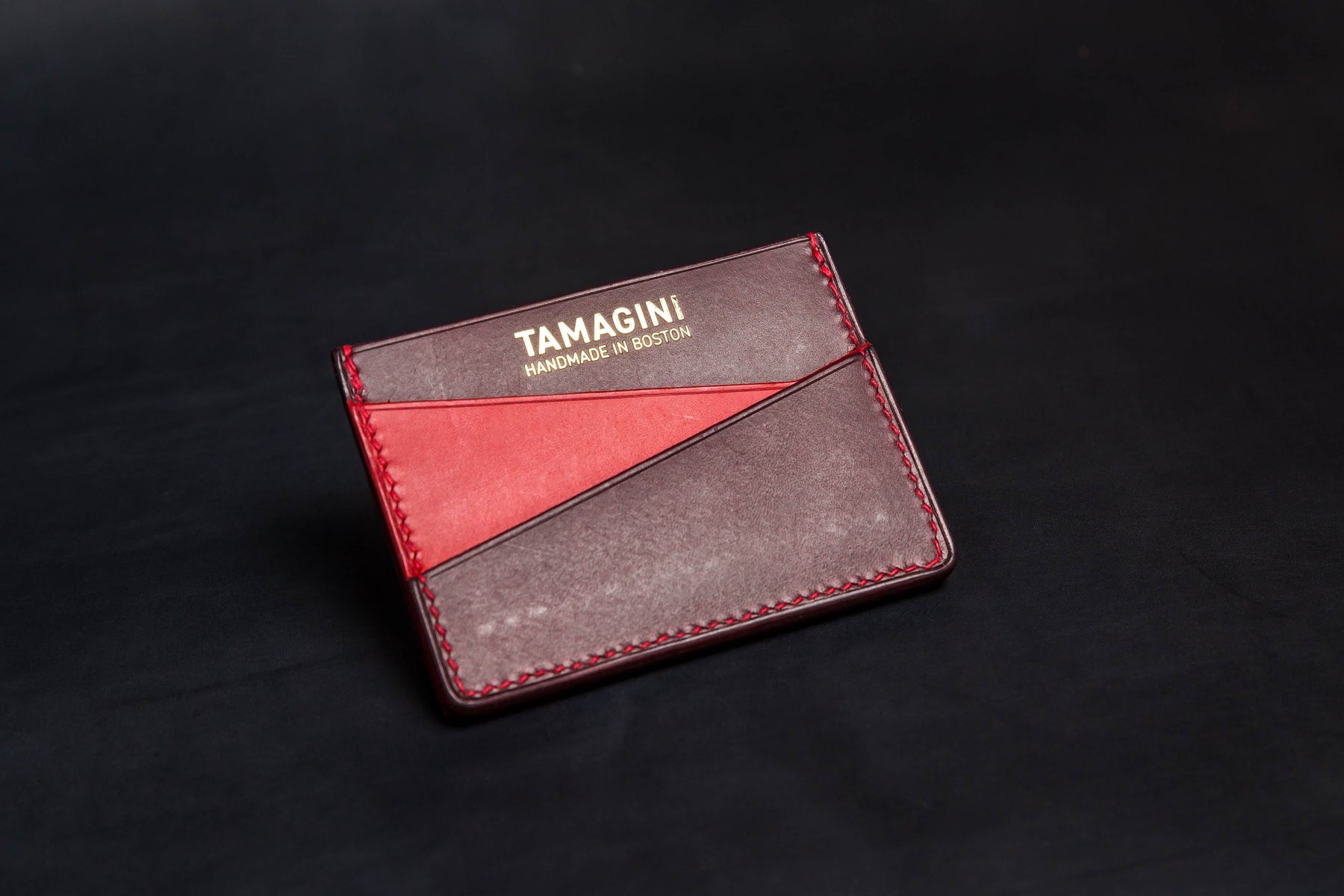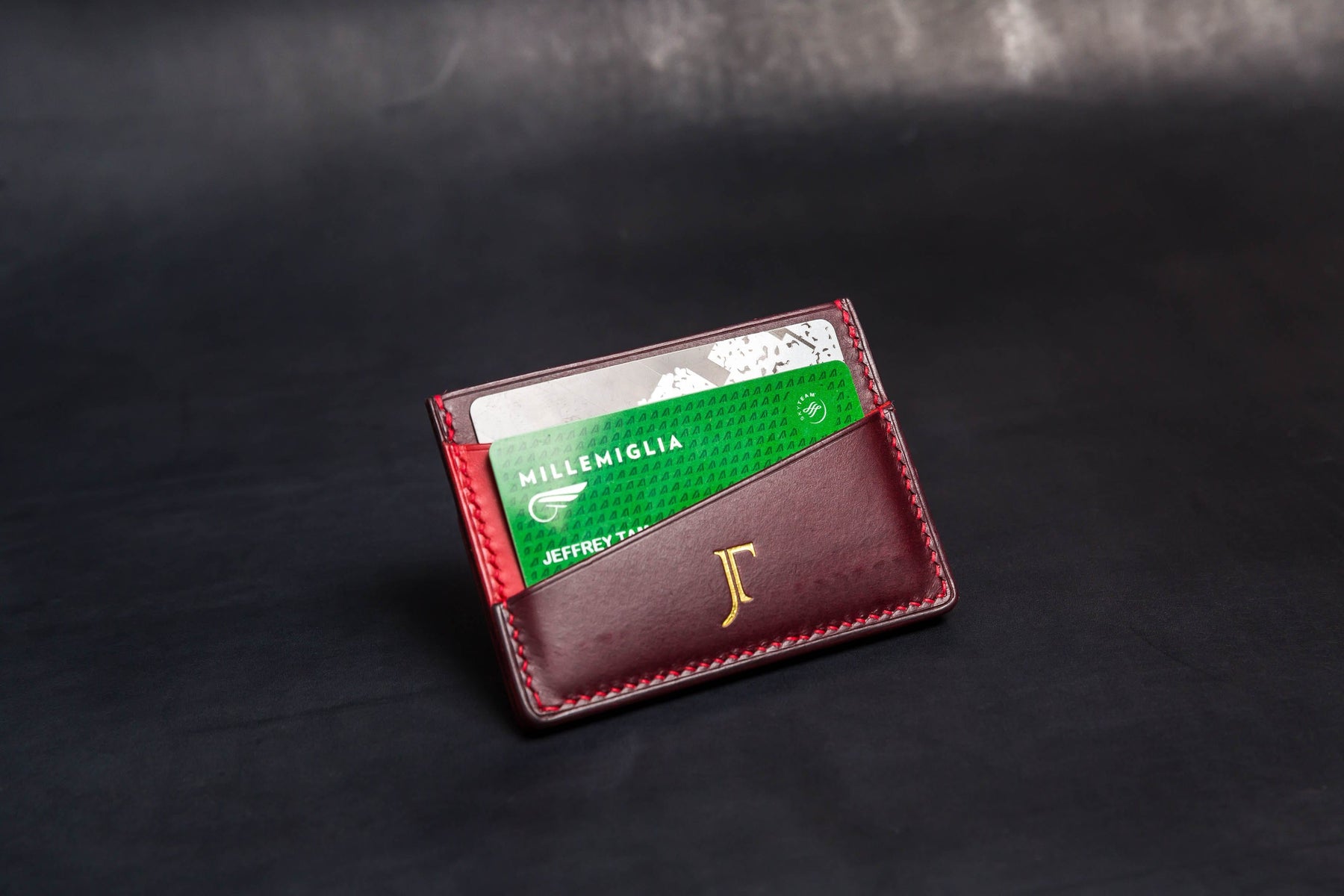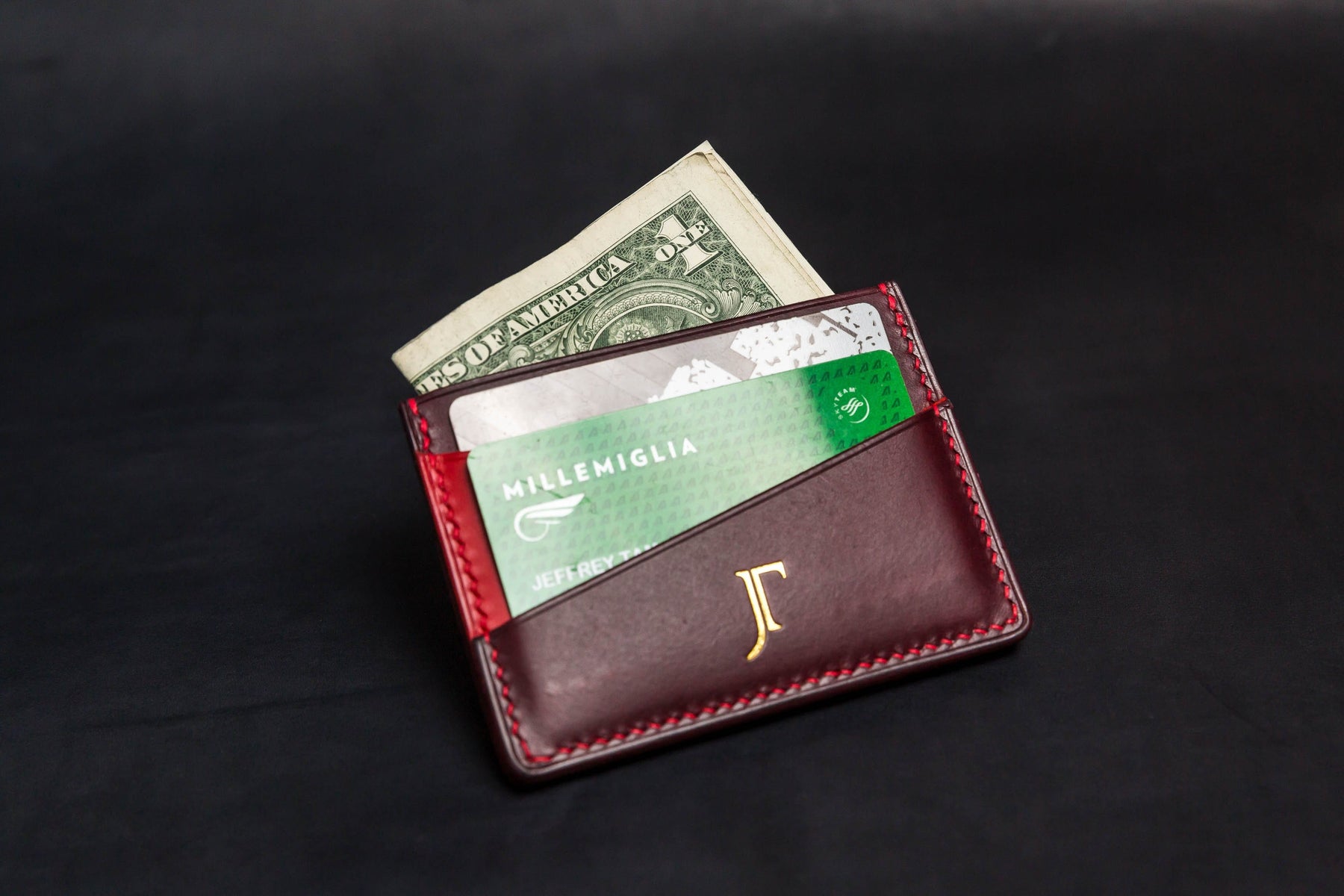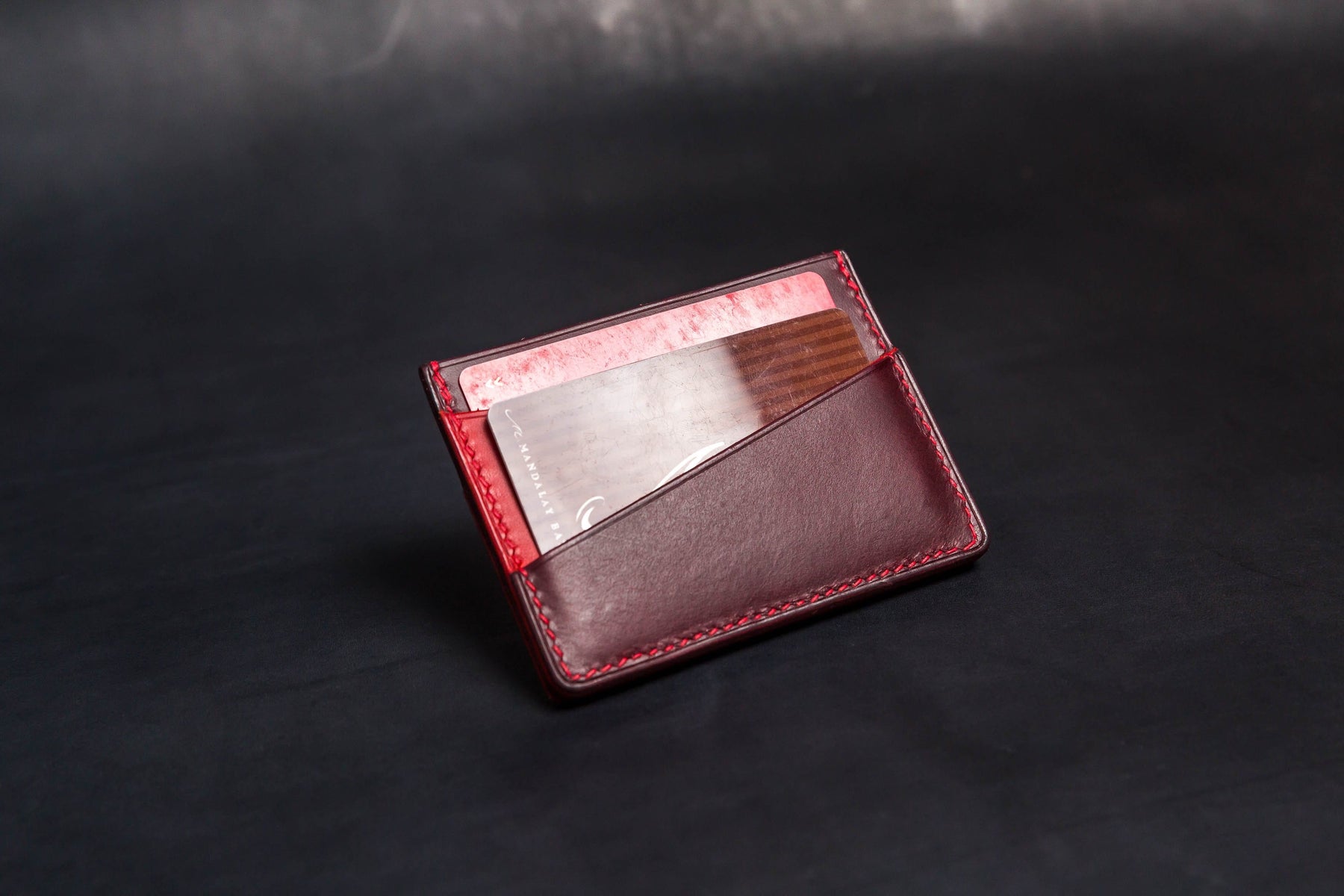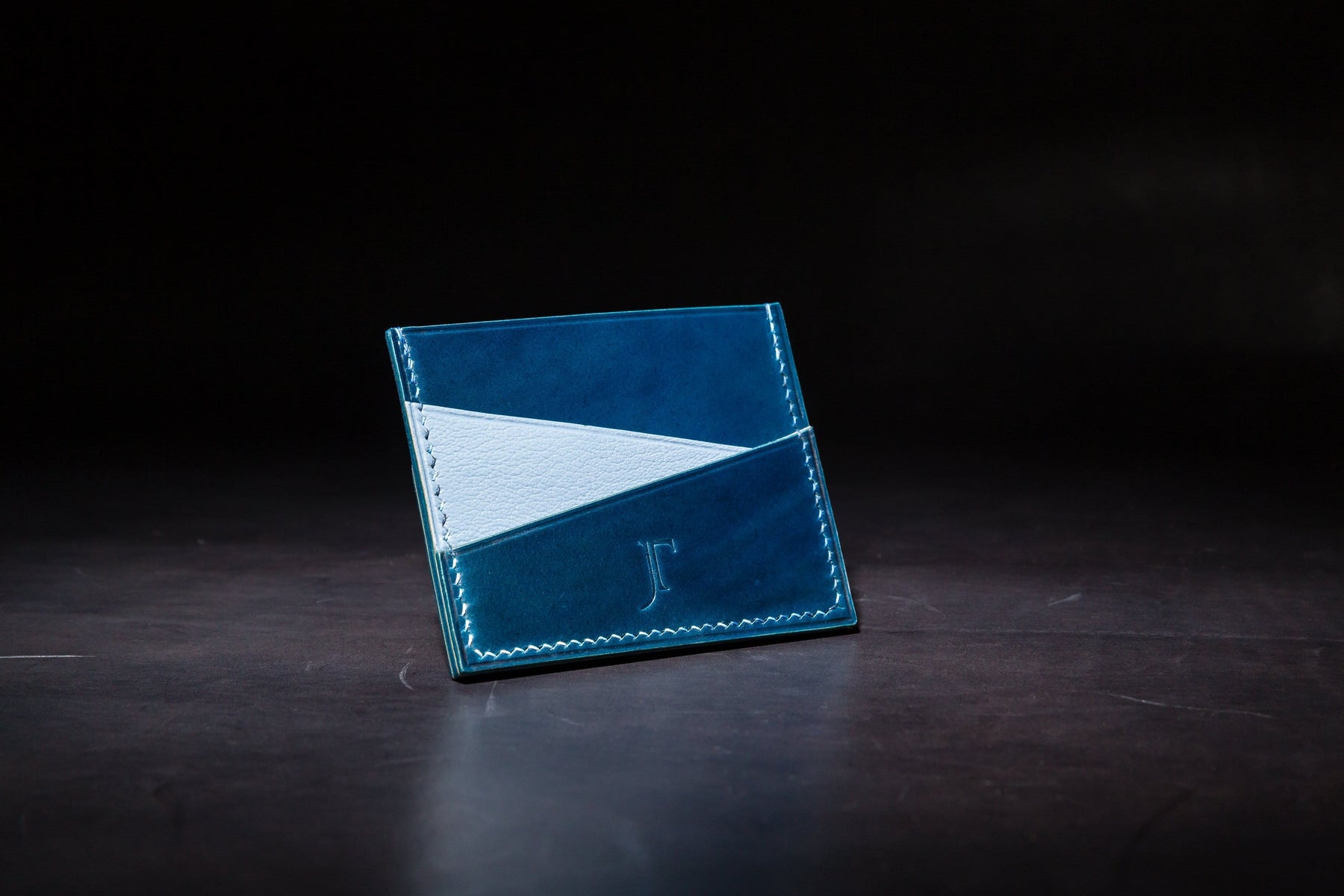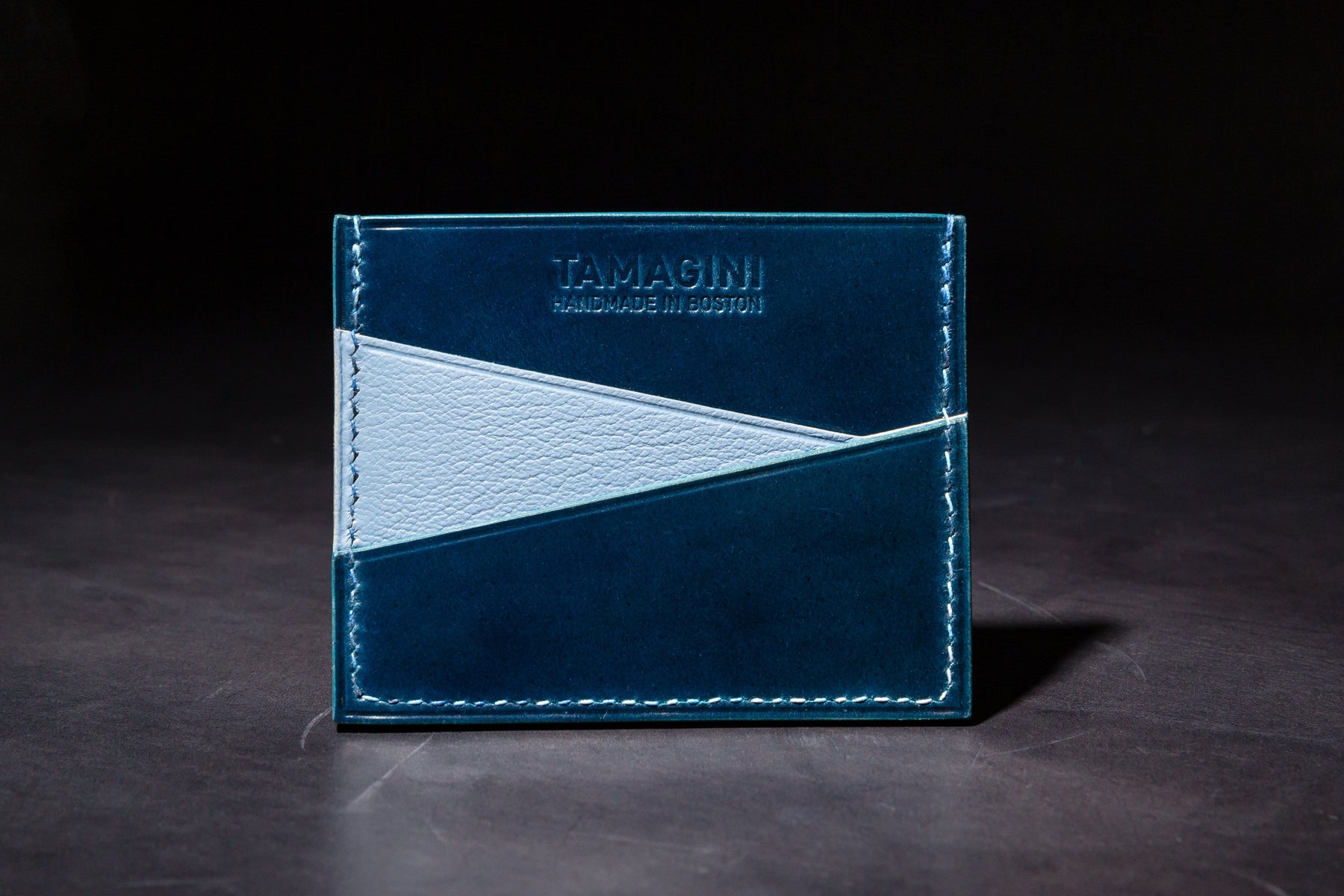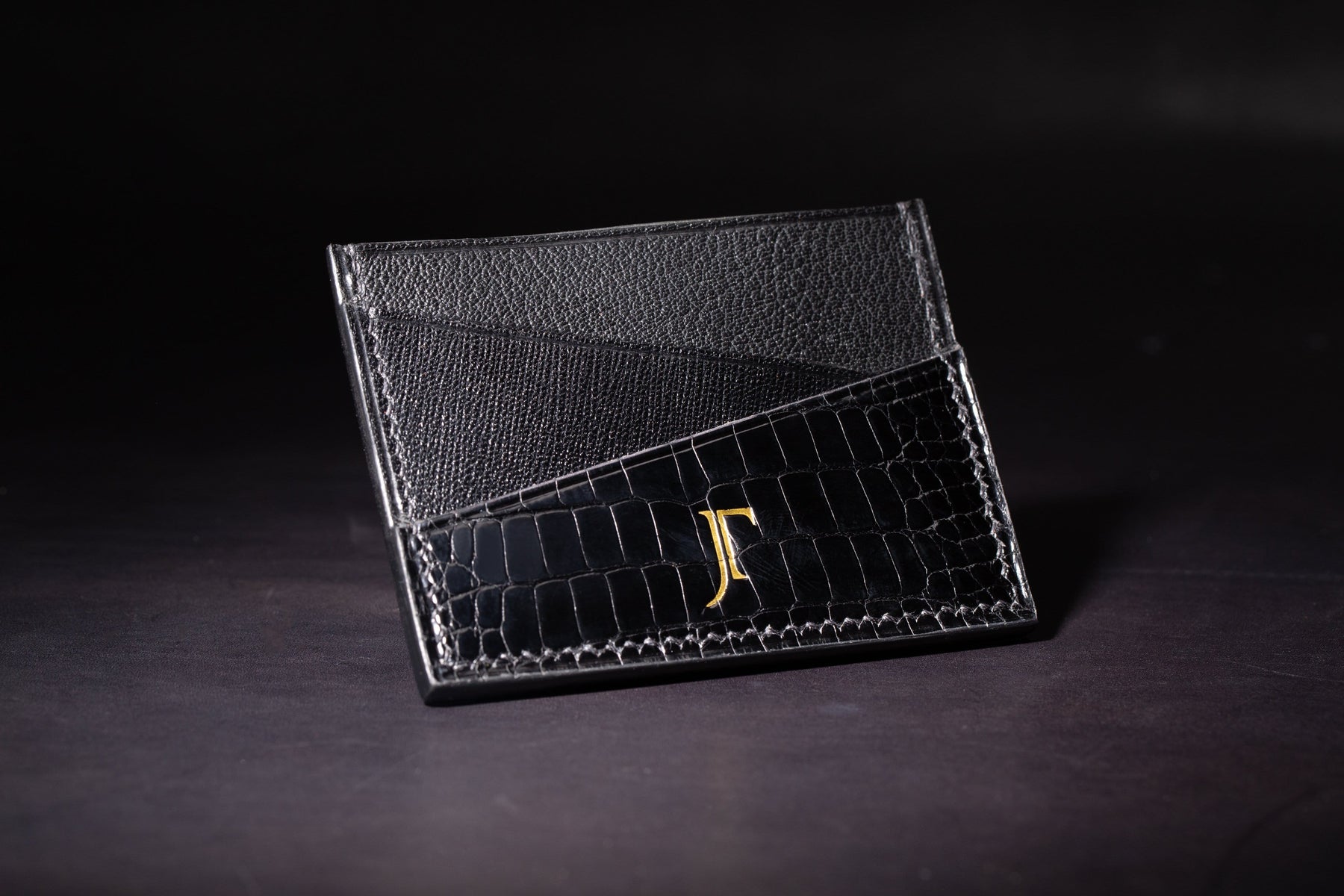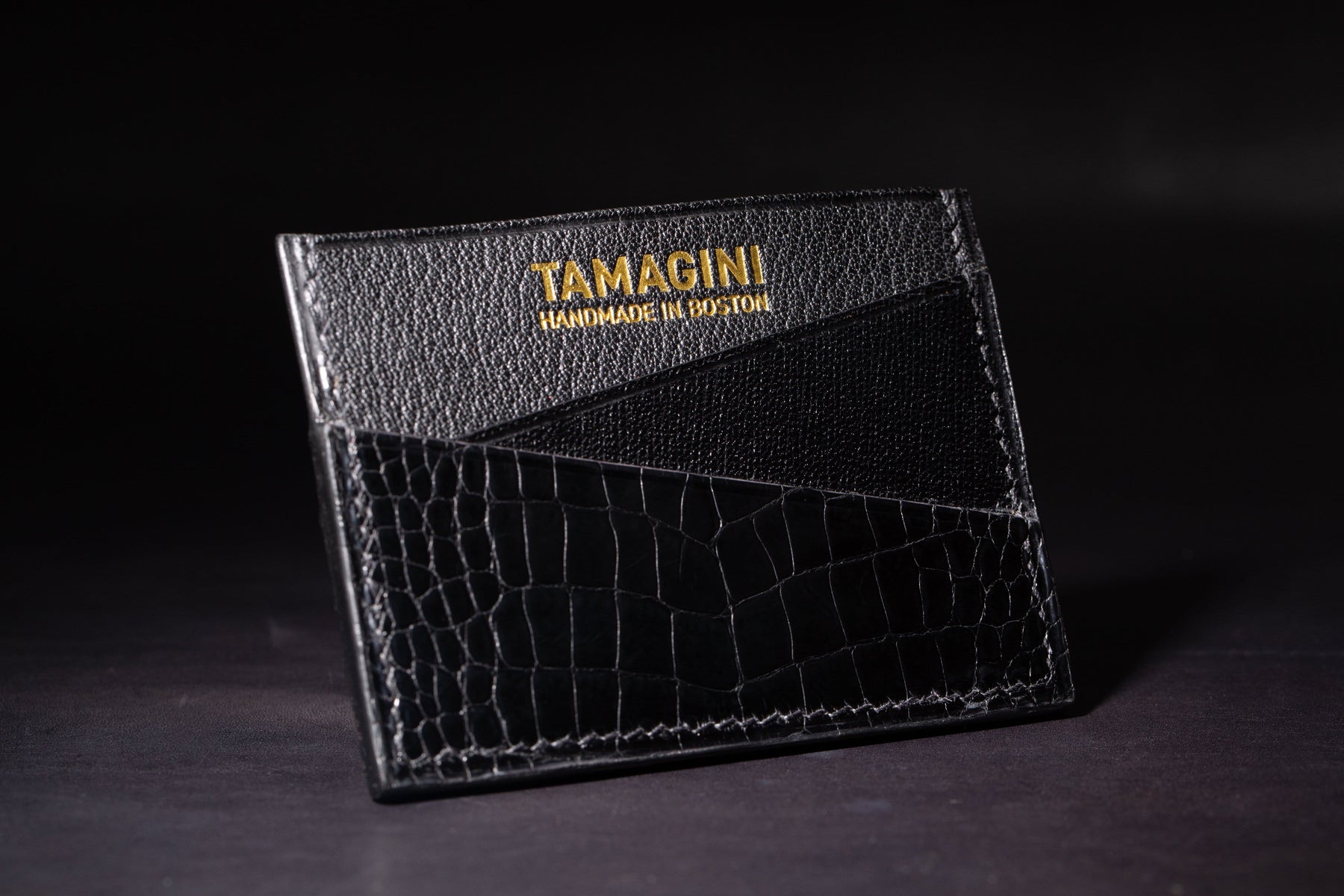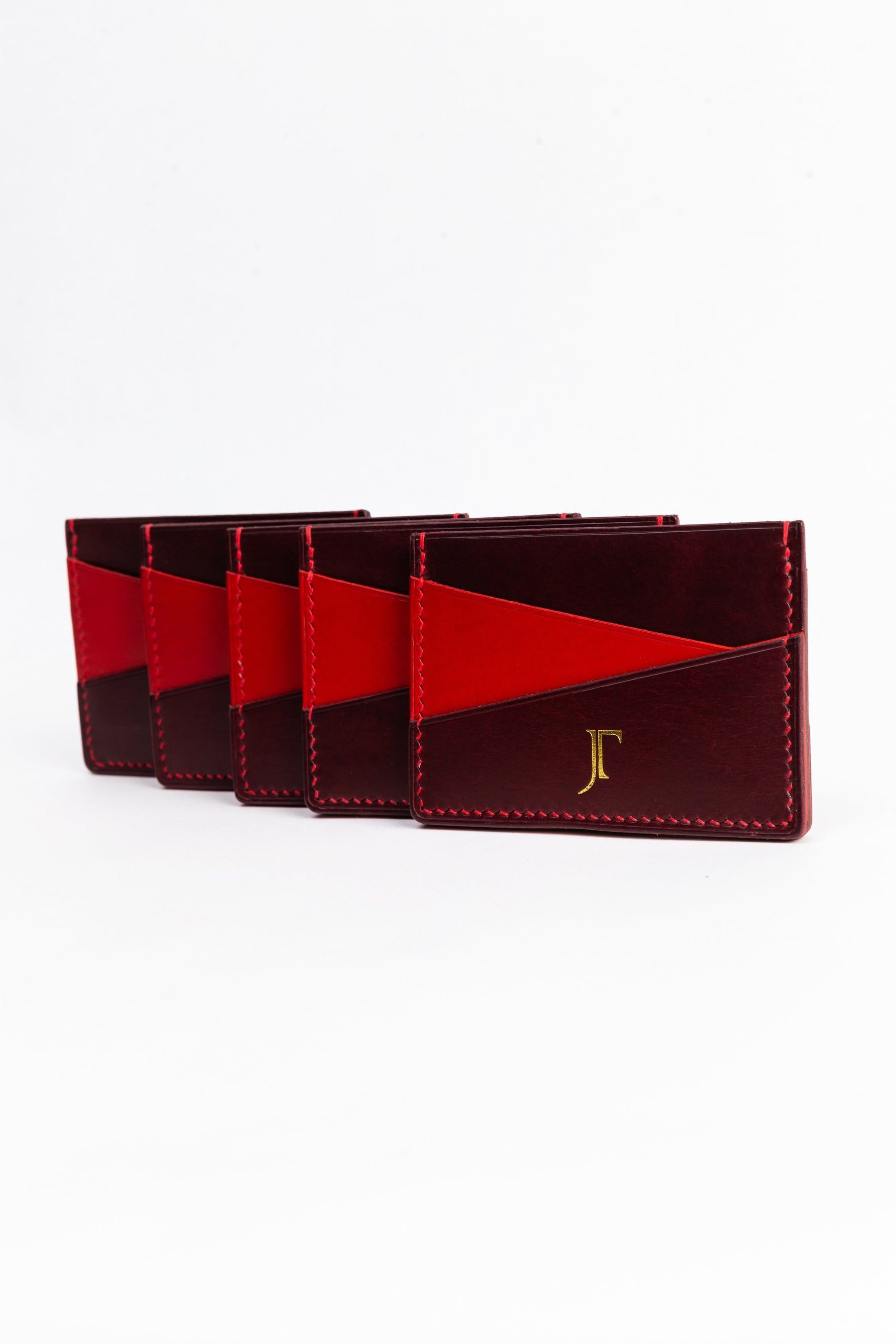 Bespoke - The Ramzy Card Wallet
A modern interpretation of a minimalist card wallet.  This wallet takes its original inspiration from sneakers, utilizing complementary and contrasting color blocking along with modern lines and angles.  The perfect wallet for when you want to carry the minimum.

Made to order in a variety of colors and options. After purchase I will be in touch via email to begin the process with you of creating a truly one of a kind item just for you.  Please visit the leather galleries to see what I currently have in stock.  These are by no means all that is available for colors just a sample of what I have.

Shown in Burgundy and Red Buttero Italian vegetable tanned leather from Conceria Walpier. Blue Shell Cordovan with light blue French Chèvre.  Triple Black Black French Chèvre with Glazed Alligator.
Features:
All leather construction
2 card slots on each side
A center stash pocket for some folded up cash.
After a break in period this wallet can hold 6-8 cards if needed.
Burnished and Waxed edges to show off the layers of the leather
Dimensions:
Approximately 2.5" x 3.5"
Notes:
All exotic skins have been sourced from ethical tanneries and distributors and are fully CITIES compliant.
Exotic leathers that are considered endangered species in California, such as Python, can not be sold to or shipped to residents of the State of California. 
EXOTIC LEATHERS ONLY SHIP TO UNITED STATES DUE TO CITIES PERMITTING. 
See FAQ page for additional info.
finished pieces
The Ramzy Card Wallet